Young Thug drops first new album in two years – from jail!
Atlanta, Georgia - Young Thug fans awoke Friday to a new album from the Atlanta rapper, who is embroiled in a sprawling gang conspiracy trial and has been imprisoned since May 2022.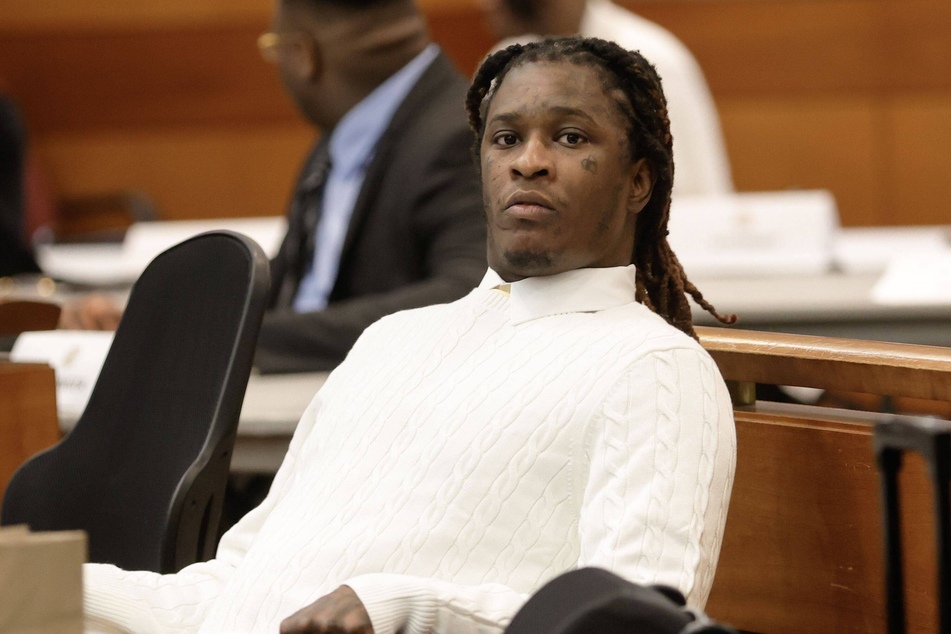 The 15-track record entitled Business is Business includes features from Drake, Future, 21 Savage, and Travis Scott, and is Young Thug's first LP since 2021's chart-topper, Punk.

The 31-year-old born Jeffery Williams was one of 28 alleged street gang members swept up in a racketeering indictment accusing defendants of offenses that support an overarching conspiracy charge, including murder, assault, carjacking, drug dealing, and theft.
The indictment shook the rap world in Atlanta, where Young Thug is considered among the industry's most impactful figures in forging contemporary rap's sound.
Prosecutors say Young Thug's record label – Young Stoner Life, an imprint under 300 Entertainment – is a front for a crime ring, and have held up song lyrics as evidence of the accusation, a strategy that has raised eyebrows and drawn criticism.
The case has proceeded at a glacial pace: jury selection began in January and is still underway some six months later.
Courtroom incidents including the arrest of a defense attorney and the laptop seizure of another have cause significant delays, along with scuffles between law enforcement and defendants.
A courtroom deputy was jailed for having an "inappropriate relationship" with a defendant, while a number of potential jurors have been held in contempt: one was assigned a 30-page essay on the importance of jury service after she traveled to the Dominican Republic on business and missed court.
Cover photo: IMAGO / ZUMA Wire