Zoe Saldana shows off her dream body and it's all for a good cause
Los Angeles, California - Not quite as buttoned up as usual: Zoe Saldana posted a photo of herself in a tight pink bathing suit on her Instagram account.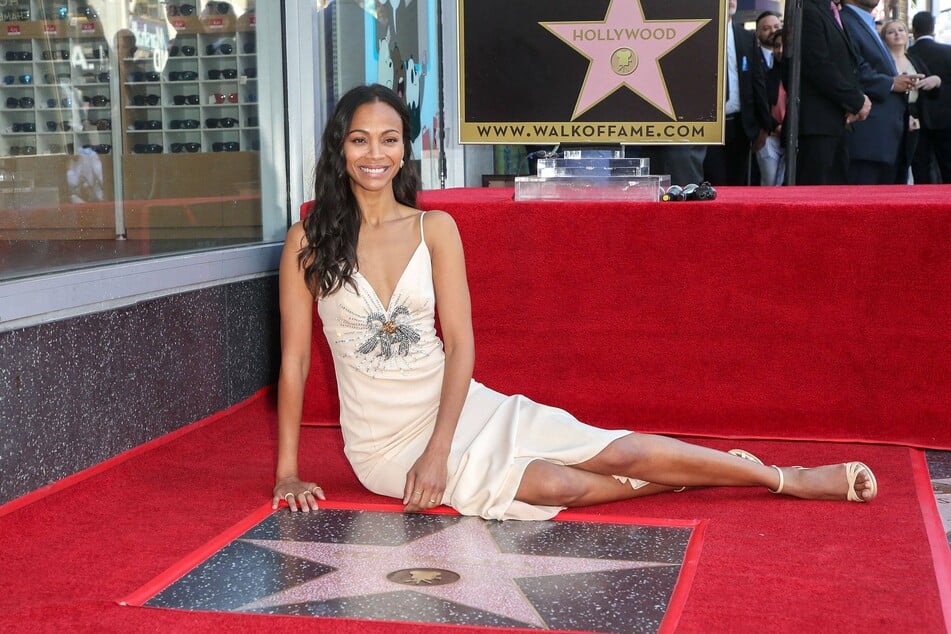 And the 44-year-old didn't do it for the sole purpose of showing off (even though she totally could!) – she had an important message to spread.

In her post, the Avatar and Guardians of the Galaxy actor drew attention to Breast Cancer Awareness Month.
"I wear pink in honor of all women I know and love who have battled breast cancer," the 42-year-old explained.
And she continued: "It's breast cancer awareness month and I'm joining my friends @kitundergarments company for #kitstokickcancer!"
This is Zoe's photo that draws attention to the danger of breast cancer
The Hollywood star added that KiT Undergarments has partnered with the Women's Cancer Research Fund and is donating five percent of their sales to charity this month.

In addition, the clothing company plans on donating $1 to the research facility, "for everyone who posts a photo in their undergarments."
The internet loves picture but the caption doesn't get as much attention
The post was well-received on Instagram. Within 24 hours, it got more than 560,000 likes and 3,500 comments.
Even supermodel Naomi Campbell (50) commented with three pink 💖 emojis and Kate Bosworth (37) wrote the simple but effective compliment "Beauty 💞" under the alluring photo.

And Saldana's fans totally agreed. There were plenty of enthusiastic reactions from her followers.
However, most of them addressed her "perfect" body and "beautiful" looks and not so much the important campaign she wanted to raise awareness of.

But since Zoe Saldana has over 7.3 million subscribers on her Instagram, there is a good chance that the cause will still be well-served.

Cover photo: imago images / APress