The best zombie games to eat your brains out
Zombies have long been a staple of the gaming world, and despite how fast, disgusting, or tough they can be, we've got our top picks for the best zombie games in town.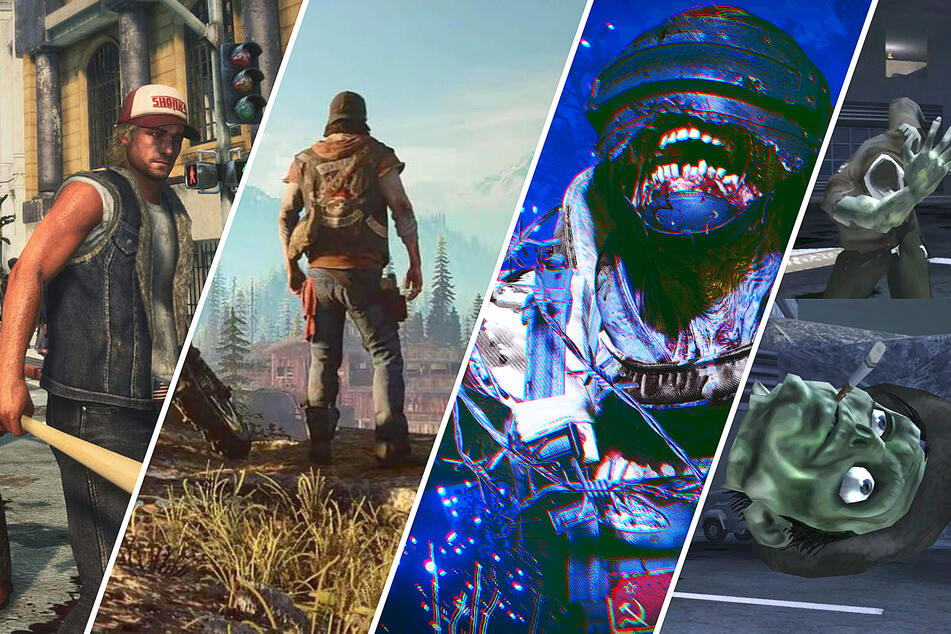 Zombie games come in a few brain-spattered flavors.
You've got the horror titles, where your arsenal is barely powerful enough to put the undead down for good.
Then there are the action shooters, where your aim and your positioning let you decimate zombie hordes, and might just get overrun if you aren't flawless.
And then there are the comic screwball titles, those extra quirky games that put you in the brain-hungry body of gaming's best zombie protagonists.
Whether you want horror, action, or comic relief, these zombie game picks check all the boxes.
Resident Evil 5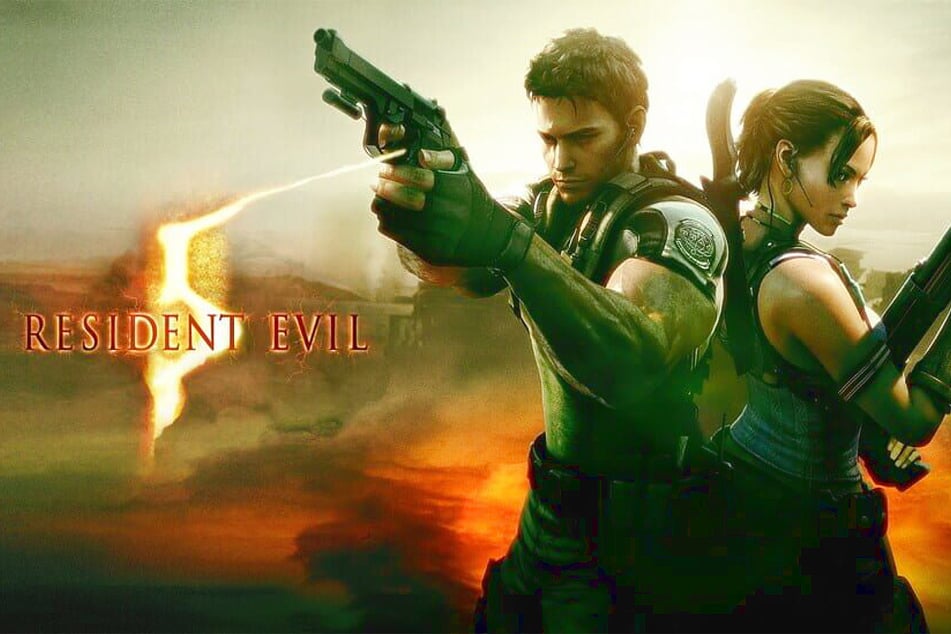 Resident Evil 5 (RE5) is easily the most action-packed installment of the Resident Evil series, with some of the most cinematic zombie-shooting sequences in gaming.
It's also a fantastic co-op experience, with a balance between arcade fun and genuinely challenging shoot-outs.
The story of RE 5 takes place years after the events of Resident Evil 1 and 2, where you have to face a biological zombie horror house and survive the zombie-infested Raccoon City.
The evil Umbrella Corporation and its series of deadly viruses were previously destroyed and contained. But the fifth game in the franchise transforms you into agents Chris Redfield and Sheva Alomar to take on a new strain of zombies and bioweapons in Africa.
The game shines with mechanics that are still a blast to this day, and zomboid baddies that will test your aim and your teamwork when playing with a friend.

RE5 is definitely more of an arcade shooter than a horror game, but it's okay that the franchise has gone in a new direction, especially when the developer team can make it this much fun.
Call of Duty: Black Ops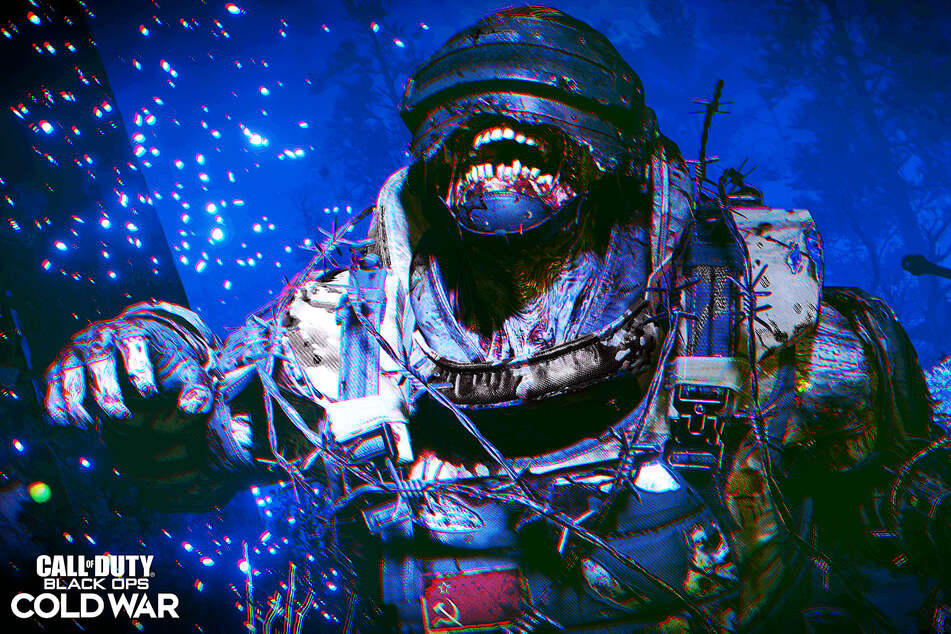 Sure, most of the Call of Duty: Black Ops games are mostly about covert blacklisted operations in the Cold War, but the real, er, meat of CoD: Black Ops is the zombie modes.
Ever since developer Treyarch introduced zombies in 2008's CoD: World at War, they've brought the slaughtering of the undead back, and added new maps, weapons, and aberrations with each new game.
You can fight solo or roll with up to three other players to throw down a hail of lead, energy blasts, traps, and explosives in frantic first-person action. Or, players can get silly with Dead Ops, the top-down arcade shooter that is just as fast-paced.
If you like Easter eggs and crazy stories, these zombie games are the perfect fit. From crazy Nazi scientists raising an army of undead soldiers to experiments gone wrong, the hidden secrets across the games' different levels are chock-full of hints and reveals.
Whether you love the story or just want to blast some zombies, you'll need to be faster and smarter than the undead, or the only thing on the menu is going to be your head.
Dead Rising 3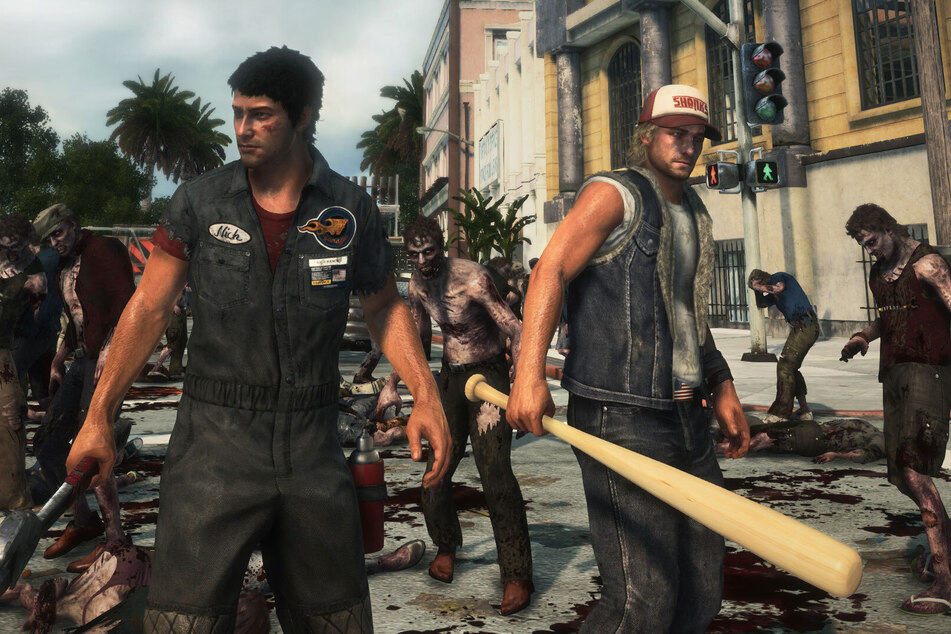 Each of the games that make up the Dead Rising franchise are great in their own way. With each title, you can expect blood splattered horror and mayhem with some shamelessly offensive humor injected throughout.
But there's something about Dead Rising 3's dark aesthetic and somewhat experimental nature that makes it stand out.
It was one of the first games released alongside the Xbox One in 2013, and while it had some technical issues at the time, it still left an impression with critics and fans.
It offered an open world that was much larger than its predecessors and no loading screens while exploring. And it took everything players loved about the franchise and made it better.
It was also the last Xbox exclusive in the franchise, and still remains so.
Many gamers have forgotten about Dead Rising 3, but it's definitely worth a revisit for horror and zombie lovers.
Days Gone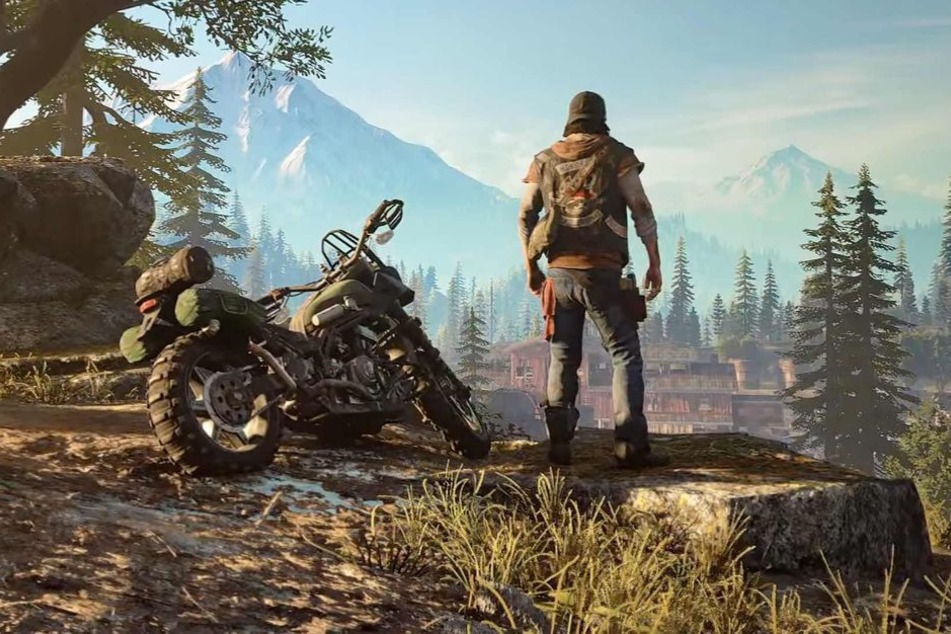 Days Gone is a PlayStation exclusive that has left the gaming community torn.
On one hand, it's a vast open-world game with stunning graphics and giant hordes of zombies waiting to eat your bullets.
On the other, the story quickly runs dry, is arguably longer than it should be, and the side missions can get repetitive.
Despite its flaws, the game is an incredibly ambitious effort that has left many fans hungry for more. It contains a certain charm that makes players imagine just how great its sequel could be – with a bit of fine-tuning.
Unfortunately, Sony deemed the original a flop despite it performing well in sales, and has canceled the planned sequel.
Maybe if fans moan loud enough like the undead, ravenous for a sequel as if it were yummy brains, Sony might just listen.
Left 4 Dead 2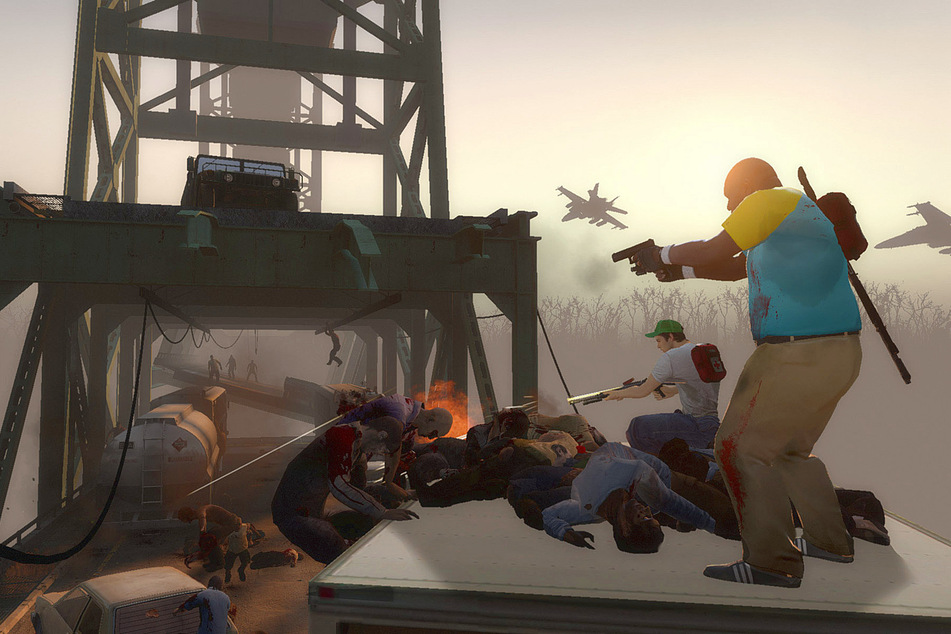 Left 4 Dead 2 is undoubtedly a winner. The co-op shoote unites jump-scares, spooky sound effects, and creepy zombies with frenetic action.
It uses a basic formula that has withstood the test of time: going from one safe house to the next completing objectives and trying to stay alive. But the dev team has nailed the rising and falling action, as Left 4 Dead 2 easily gives you some of the most tense moments in gaming.
There's plenty of variety to your zombie-slaying antics, too. You can slice and dice with a katana and bonk zombos on the head with a shovel, or go full auto with heavy machine guns and powerful shotguns.
And for anyone who wants to spice things up, there are mods galore that let you add custom appearances from gaming's best characters and zombies, as well as customized sound packs.
Seriously, adding well-known heroes to the game, like Noble Squad from Halo: Reach, or simply rolling through levels as Shrek takes the fun to new heights.
Stubbs the Zombie in Rebel Without a Pulse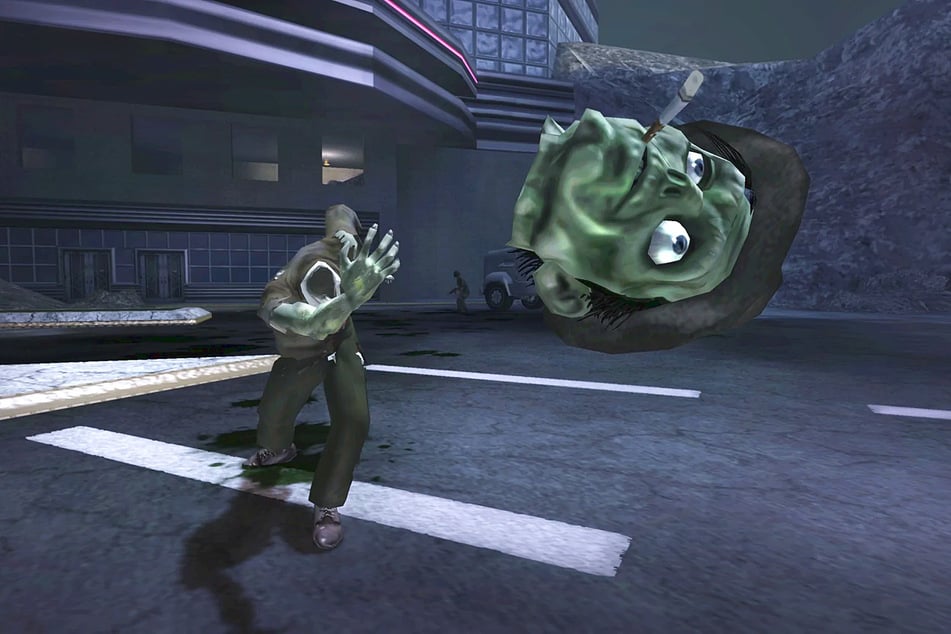 In Stubbs the Zombie in Rebel Without a Pulse, playing as hero Stubbs will send you on a mission to turn everyone you meet into a shuffling monster with the munchies.
The plot is irreverent and goofy, just like the combat. Stubbs was killed by his main squeeze's dad, and doesn't come back from the dead for years. But when he does, he uses his limbs, organs, and even his head to take down humans and turn them into shambling zombies.
It is one of those special games that stands out for doing things differently, and nothing comes close to taking out a bunch of enemies with a zombified fart, or the bizarre love story between a zombie and his girlfriend.
As out-there and brutal as the game sounds – what with turning everyone into zombies – it's one of the best comedic romps in the gaming biz. More, please!
Dying Light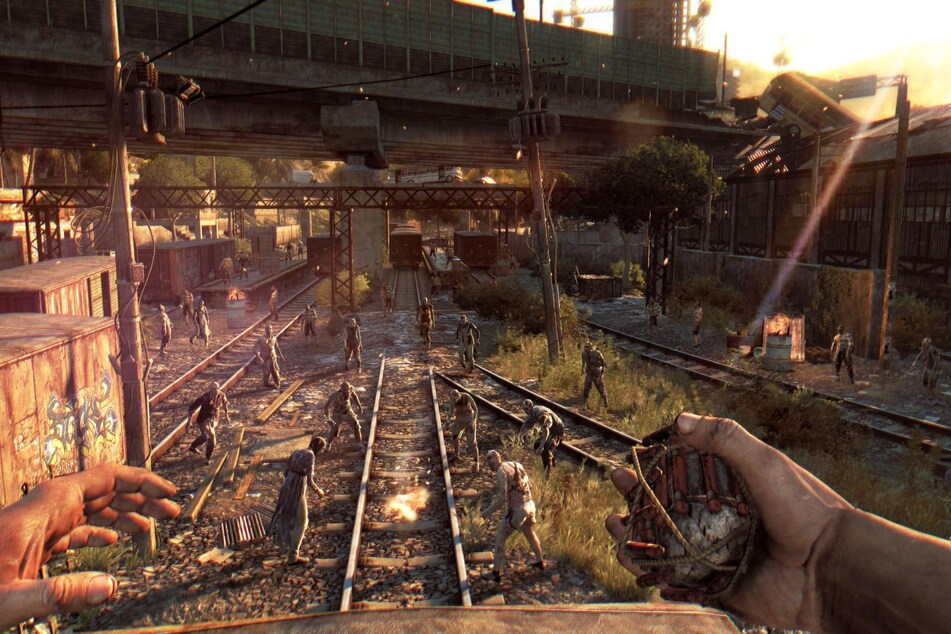 Like many games on this list, Dying Light will keep you busy battling massive hordes of the undead and ruthless bandits as you fight like hell to survive in a world that would much rather see you dead.
But what truly sets Dying Light and Dying Light 2 apart from the rest is its implementation of parkour into its first-person gameplay.
It makes traversing the large map fun and exciting, creating an unforgettable experience that makes it a must-own for dead heads.
Unfortunately, Dying Light 2 had a rocky launch and left some fans disappointed. Luckily though, the multiplayer option and some new gameplay mechanics now make it worth the play.
The first of the series is easily the superior of the two. Designed by the team that brought gamers another zombie classic series, Dead Island, Dying Light is everything that game wishes it could be.
Zombie games are a pillar of the gaming world, and we wouldn't have it any other way!
Cover photo: Collage: Capcom, Sony Interactive Entertainment, Activision, Wideload Games