Is Banksy doing art in war-torn Ukraine?
Borodyanka, Ukraine - The mysterious street artist Banksy appears to have confirmed he is behind a work that has recently appeared in Ukraine.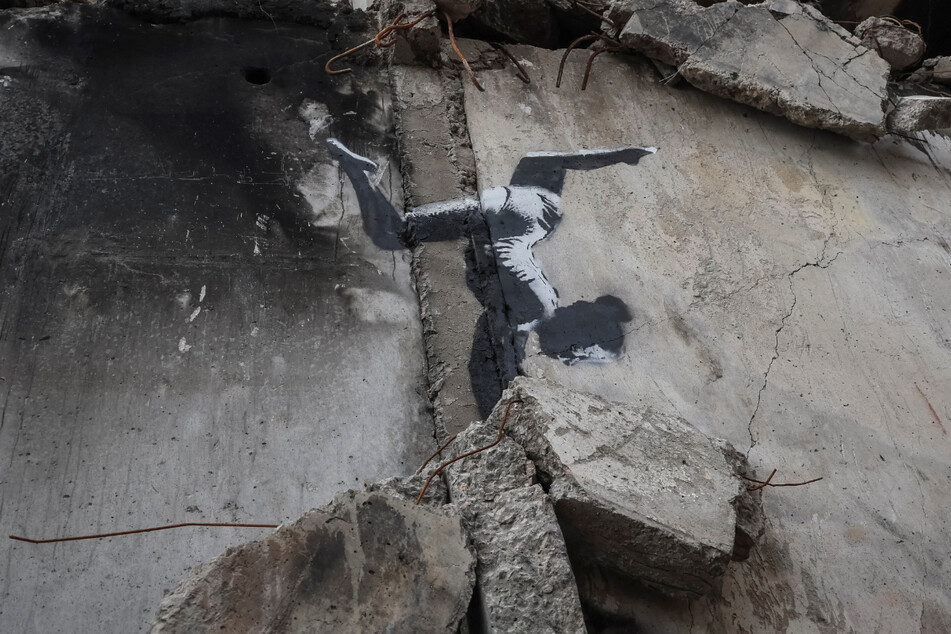 On Friday evening, Banksy posted on his Instagram account images of a work on a destroyed house captioned "Borodyanka, Ukraine."
The Kyiv suburb of Borodyanka has been heavily bombed amid the Ukrainian conflict and the country's invasion at the hands of Russia.
The artwork shows a girl seemingly doing a handstand on chunks of broken masonry on the gray wall of a war-damaged house. Many believe it depicts a female gymnast.
Banksy posting a work on his Instagram is usually seen as him claiming the work as his.
Other murals have also reportedly appeared in the Ukrainian region showing similar Banksy style, although the artist hasn't confirmed the works.
Bansky's street art and stylistic graffiti stenciling are often satirical and political in nature. He has travelled to crisis zones in the past, including the West Bank.
The British artist's real name and identity remain unconfirmed and has been at the center of much speculation. Yet exhibitions of his work have opened worldwide and his installations are regularly sold, often with the wall they were painted on.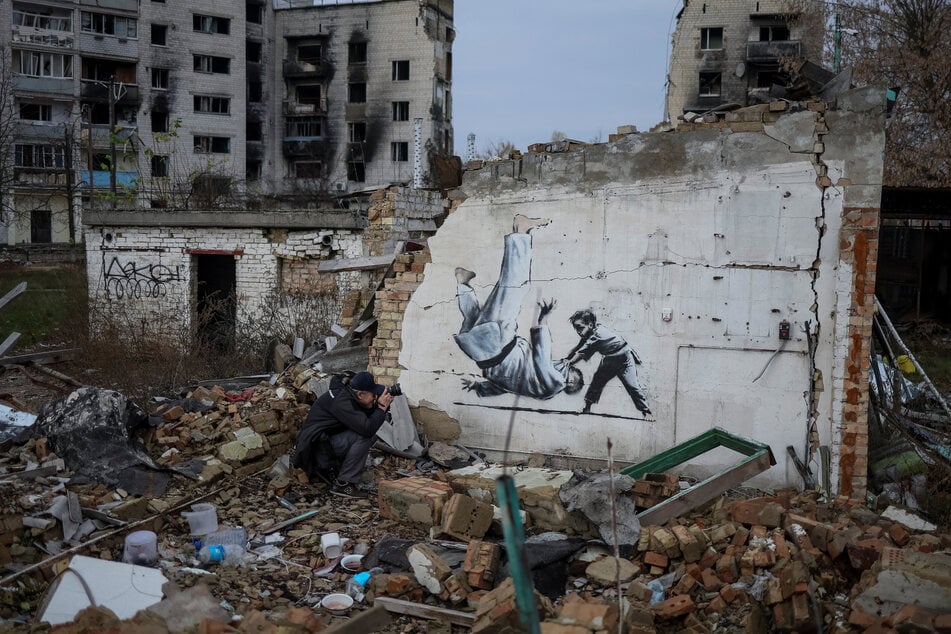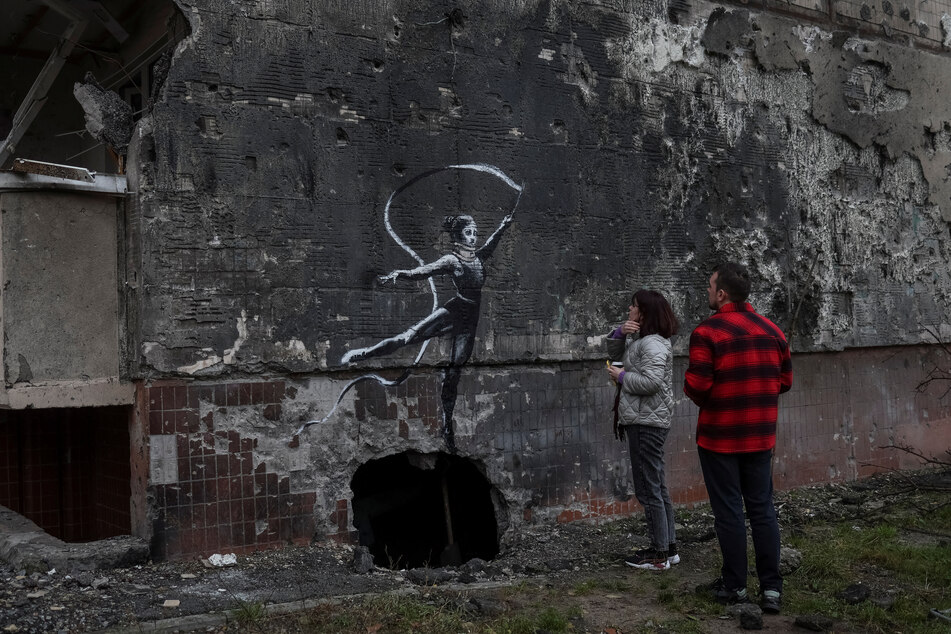 Whether he is now in Ukraine, and for how long he has been there, remains a mystery.
Cover photo: REUTERS