Lucy Hale surprises in more way than one with latest Instagram posts
Los Angeles, California - From good girl to feisty redhead? Lucy Hale's look has been getting bolder and bolder lately, and she's sharing the changes with her fans on social media.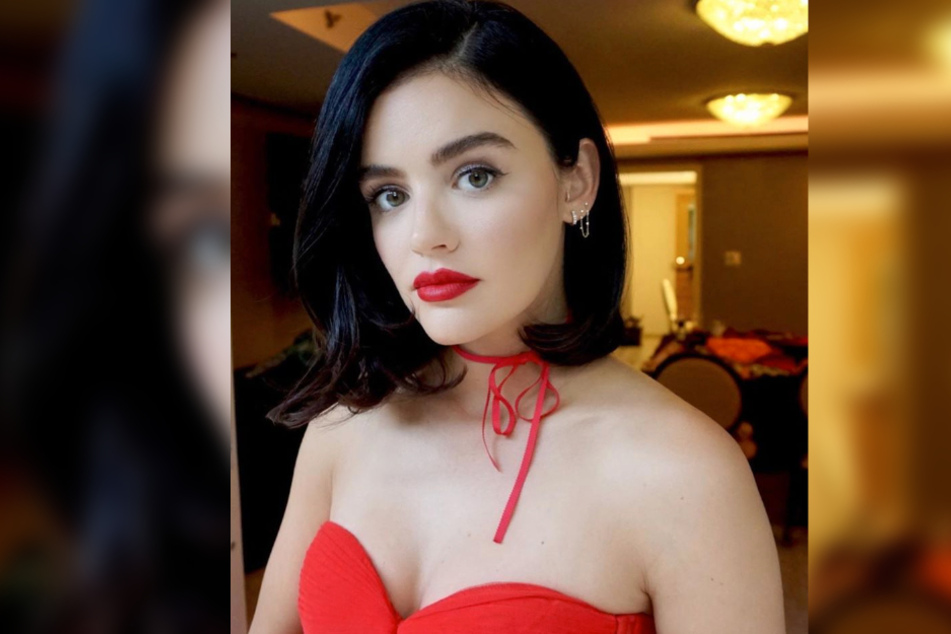 Lucy Hale's Instagram feed is usually filled with stylish snapshots and pretty portraits. But recently, the 31-year-old has been surprising her 24.6 million followers with more seductive posts. 
After going on a sunny vacation with her close friend Anne Breiter, the Pretty Little Liars star didn't shy away from showing subscribers her bikini body - all in sexy leopard print.
In another recent selfie, Lucy Hale stunned her followers with a sexy Snow White look, rocking a red dress and red lipstick. 
"Wow wow wow absolute bombshell," one user commented. "She's a true gift," another one wrote. 
The star even dyed her hair!
But the actor went one step further and decided to changer her hair color: she is now officially a redhead!

Her go-to colorist helped her "do the thing," as Hale explained in a post on September 28. Colorist Kristin Ess followed with her own post later.
 "I mean!!!! This gets an in-feed post. @lucyhale has had every hair color under the sun EXCEPT red. My lil colorist heart is full and now we officially know this chick looks good with any hair color," she wrote.
Lucy Hale responded in the comments: "I've always had the feistiness of a redhead so this is fitting." 
Whether as a vibrant redhead or a natural brunette, the star knows how to entertain her fans.
Cover photo: Screenshot/Instagram/lucyhale