Meet the Russian Kim Kardashian who says she's "all natural"
Los Angeles, California - One look at Anastasia Kvitko's Instagram page will tell you exactly why she's been called the Russian Kim Kardashian. The curvy bombshell has over 11 million followers and counting.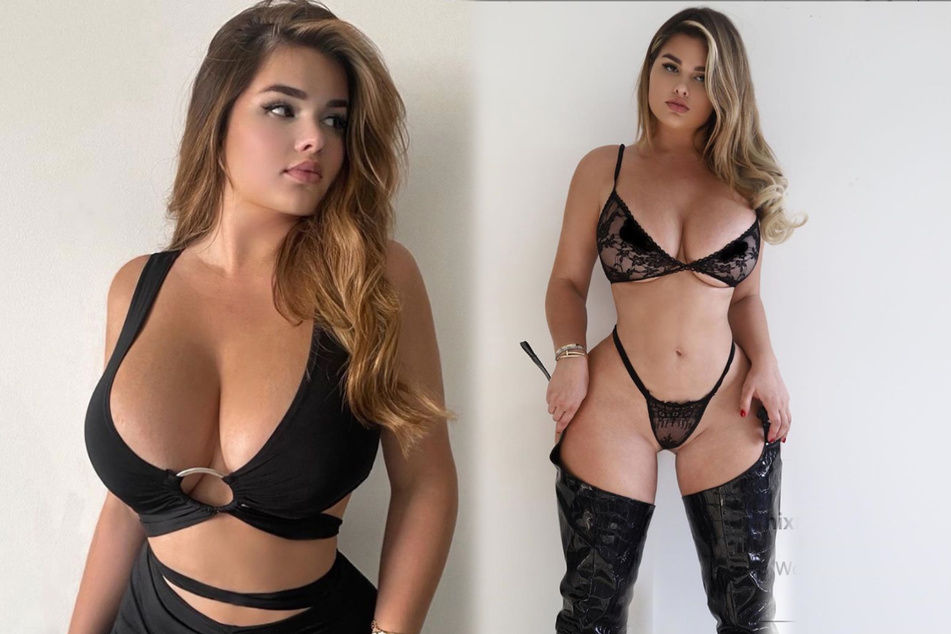 It's not just the model's fantastic body that has won her a huge fan base. Her revealing outfits leave very little to the imagination.
The tiny bikinis, sexy swimsuits, low-cut dresses, and skin-tight leggings barely cover her generous curves.
Her incredible figure – 38-25-42  according to Celebrity Inside –have earned her the unofficial title of Russian Kim Kardashian.
But the confident blonde doesn't think the comparison does her justice. In an interview from 2017, she said: "I like Kim Kardashian but I don't quite like being compared to her – she is far behind me."
Dismissed as "too fat", Anastasia has carved out a career on her own
Born in the Kaliningrad Oblast region of Russia, Anastasia moved to Miami a few years ago to become a model, but she was told that she was "too fat" to make it.
She ended up having the last laugh though, as photographers scrambled for the chance to work with her precisely because of her lush body - now, she has millions of fans.
Anastasia claims that she's never had plastic surgery in her life, unlike Kim Kardashian. She is one hundred percent natural, and keeps fit by eating healthy food and exercising regularly.
Anastasia is all about authenticity, which is why she insists on keeping photo editing at a minimum and never uses Photoshop. Everything about her has to be real.
That sets her apart in a crowded field and it looks like it's paying off, as the sexy model's following continues to grow.
Cover photo: instagram.com/anastasiya_kvitko