Arcade Fire is dropping new music for first time since 2017
New York, New York – Arcade Fire is back with original music for the first time in five years.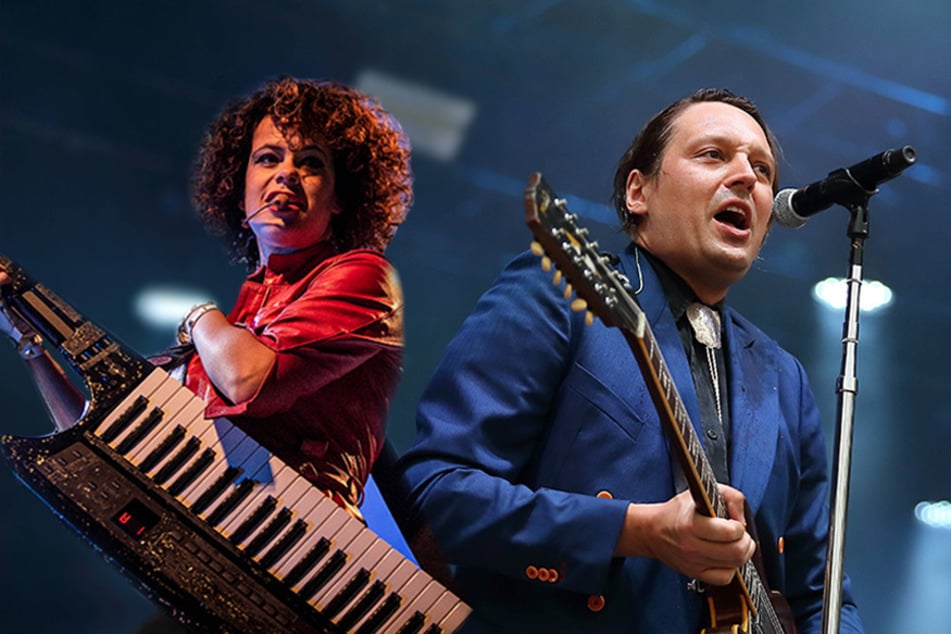 It's been a long time coming for Arcade Fire's forthcoming album.
But on Thursday, the Canadian rock band instilled excitement in the hearts of fans by announcing its sixth studio album, WE, is dropping May 6 via Columbia Records.
This will serve as Arcade Fire's first record since dropping Everything Now in 2017.
According to Pitchfork, the seven-track album was recorded in three locations: New Orleans, Mount Desert Island, Maine, and El Paso, Texas.
Though the number of songs might be minimal, WE's runtime reportedly clocks in at 40 minutes, which indicates that either each song is roughly six minutes long, or one track is exponentially lengthier than the rest.
Either way, it's not a surprising move for a band that recorded a one-off 45-minute song for the Headspace meditation app, titled Memories of the Age of Anxiety, in 2020.
In an interesting, Arcade Fire-like move, the record will be split into two sides, with one called "I" featuring an opening about isolation, and the other juxtaposed side titled "WE," will include tracks about reconnecting.
To give listeners a taste of what to expect, Arcade Fire dropped a soul-quenching, black-and-white music video for the album's lead single, The Lightning I, II.
The video was directed by Emily Kai Bock, and it's not her first time working with the band.
In 2013, Bock teamed up with Arcade Fire to direct a cinematic masterpiece of a music video for the track, Afterlife.
Be sure to check out The Lightning I, II music video above and mark WE's May 6 release on your calendar!
Cover photo: Collage: IMAGO/Martin Mueller/Gonzales Photo