Boygenius reunion and surprise song drop sends fans spiraling
Los Angeles, California - Annoying people of the internet, unite! Boygenius – the indie music supergroup consisting of Phoebe Bridgers, Lucy Dacus, and Julien Baker – has officially reunited.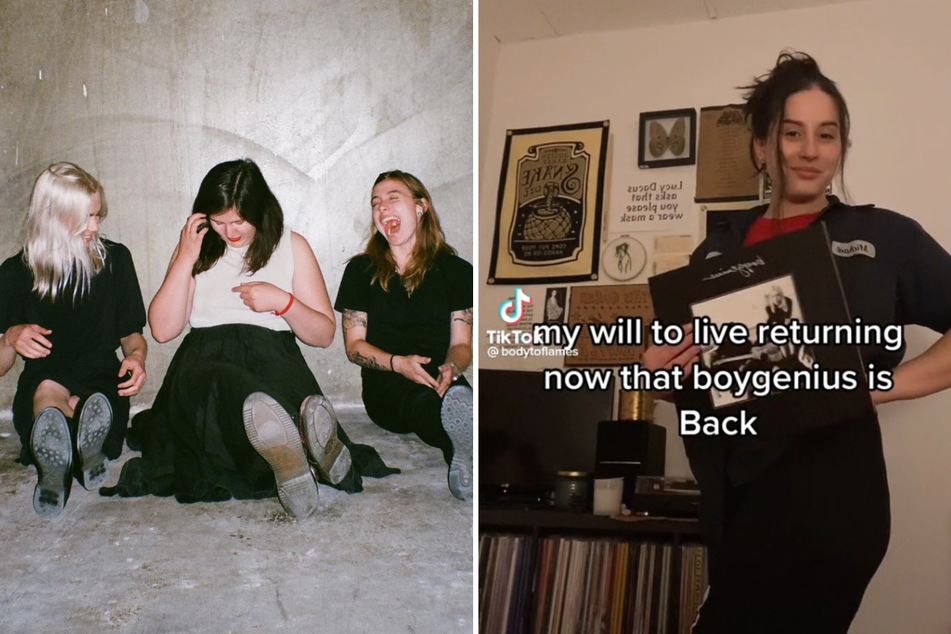 Sad girl spring is on the horizon.
Bridgers, Dacus, and Baker have all been busy with their solo careers in the past few years, leaving fans unsure if a reunion would ever be in the cards. Thankfully, it sure is, and it's coming sooner than anyone could have thought.
On Wednesday, fans of the trio finally got the confirmation they were hoping for with the official announcement of the first Boygenius LP, aptly titled The Record. The album will drop on March 31.
The group surprised fans with three new tracks from the record along with the announcement, sending fans into an absolute frenzy.

"boygenius makes me understand how K-pop fans feel," one fan tweeted.
"i am filing a class action lawsuit against boygenius for emotional damages. you may be entitled to compensation, too," another wrote.
TikTok was soon filled with frantic theorizing about what each of the new songs was about.
As many fans noticed, each song appears to reflect the individual style of one of the members, which seems to be confirmed by the lyrics written in each of their handwriting in the lyric videos.
Boygenius is continuing their reunion with an appearance at Coachella in April.
Cover photo: Collage: Screenshot/Instagram/@phoebebridgers & Screenshot/TikTok/@bodytoflames