BTS celebrate their One Billion Stream Spotify plaque in style!
Seoul, South Korea - K-pop sensation BTS on Tuesday received Spotify's Billion Streams Plaque award for their hit song Dynamite, and the band celebrated in the funnest way possible.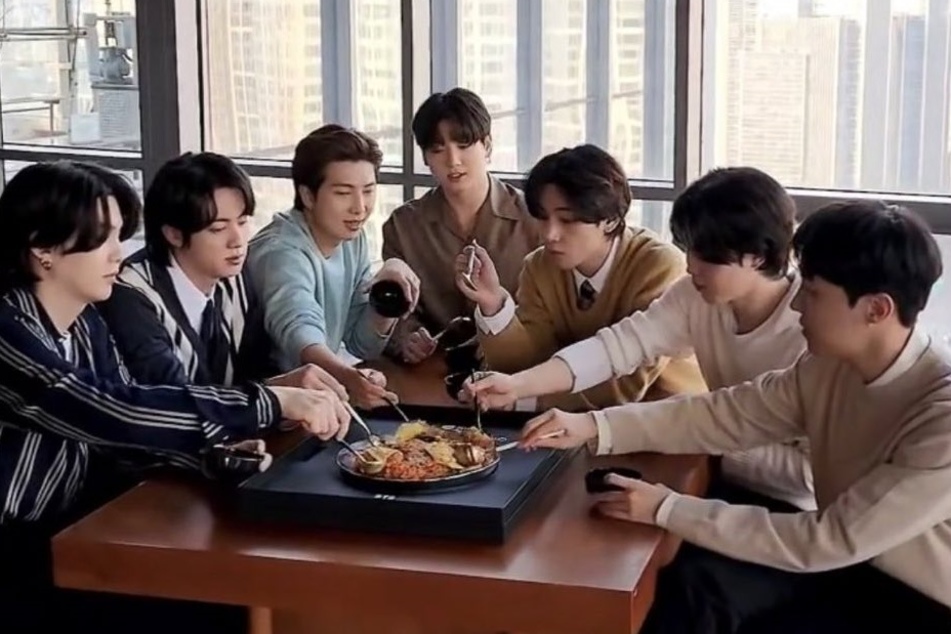 The Grammy nominated song was released in August 2020, and garnered over 4.8 millions streams within 24 hours. It also marks the groups' first ever song in English, and their first single to hit number one on the Billboard Hot 100 list.
Now, the track has reached over a billion streams, earning BTS the plaque and a place on Spotify's Billions Club playlist, making them the first and only Korean artist to achieve such a feat.
The band decided to celebrate this milestone over a good meal at the HYBE headquarters in South Korea – using the plaque as a dish!
The group shared a YouTube video of them enjoying a traditional Korean meal called bibimpap, which is steamed rice with a mix of vegetables and sometimes meat. The group also topped it off with a fried egg in the shape of the BTS logo.
Eating a meal off of the coveted award has become something of a tradition among recipients, with artists like Drake, Halsey, and Diplo having taken part in the ritual.
The award couldn't have come at a better time, as the group prepares to venture to Las Vegas in April for their four night residency as part of their Permission to Dance on Stage World Tour. They are also nominated for a Grammy Award for Best Pop Duo/Group Performance, which will be announced April 3.
With BTS showing no signs of slowing down, this may be their first Billion Streams Plaque, but it surely won't be their last.
Cover photo: Screenshot: Youtube