Doja Cat owns TikTok challenge with new Streets music video
Los Angeles, California - The long-awaited music video for Doja Cat's viral smash hit Streets is finally here! And the 25-year-old superstar subtly reminded her fans that she owns the TikTok silhouette challenge, which has skyrocketed the song's popularity.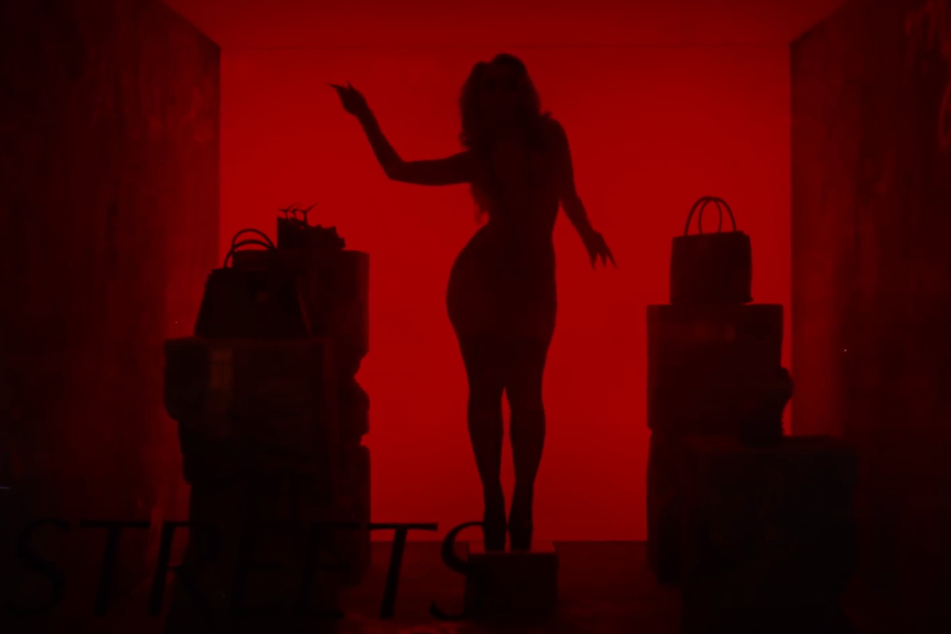 The steamy music video for her viral single Streets, originally featured on her 2019 album Hot Pink, opens with a driver causing a traffic jam because he can't take his eyes off Doja as a mannequin in the window.
When the beat drops, the signature deep red filter – notorious for the silhouette challenge – covers the screen and we see an outline of Doja's figure dancing against the light.
It is an obvious homage to the sultry challenge that has been credited with breathing life to a single that was originally released over a year ago.
The viral challenge was initiated by TikToker @yoelise, who uploaded her first rendition in the beginning of January. The clip uses a mashup of Streets and Paul Anka's 1959 hit Put Your Head on My Shoulder.
Her version was then copied and reproduced thousands of times, including by celebrities such as rapper Cardi B and actor and businesswoman La La Anthony.
But Doja Cat has officially proved to her fans that she can't be defeated when it comes to the TikTok challenge.
Watch the music video for Streets here:
La La Anthony joined in with the hype:
Meanwhile, fans have been freaking out over the highly anticipated video release, showering their favorite singer in praise on all social platforms.
"Doja Cat doing the silhouette challenge in the Streets mv is an actual stroke of genius," tweeted one fan. "U WON THE SILHOUETTE CHALLENGE," another one chimed in.
"The most expensive silhouette challenge yet," one YouTuber commented, and over 40,000 people agreed.
Doja Cat is up for three awards at this year's Grammys, including Best New Artist.
Cover photo: Screenshot/YouTube