Dua Lipa fans sent into panic after fireworks go off during concert
Toronto, Canada - Things briefly got Hotter Than Hell for concertgoers at a Dua Lipa show in Toronto as they were sent into panic mode by an unplanned fireworks display.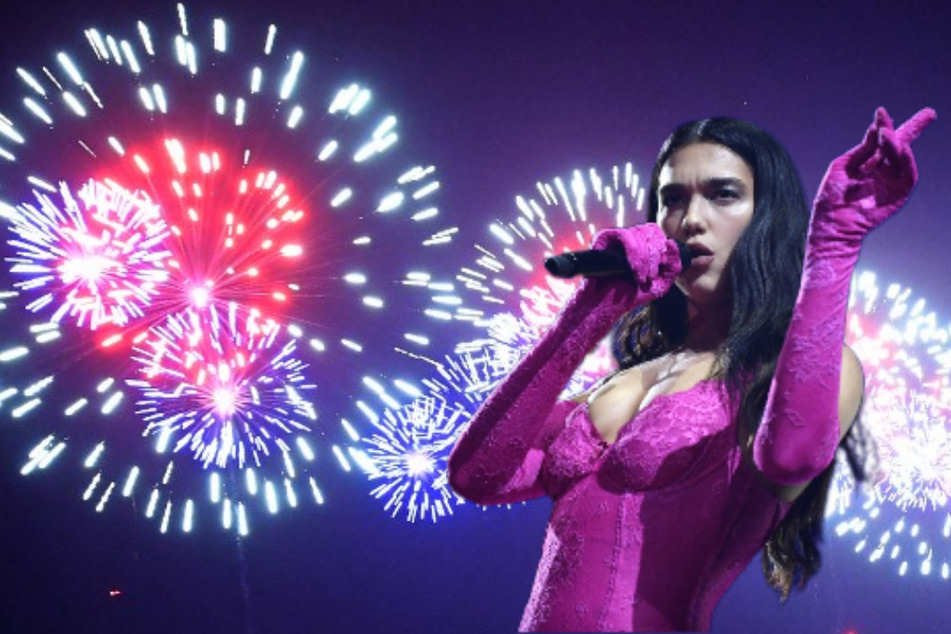 Some fans managed to sneak fireworks into the Scotiabank Arena on Wednesday night for the pop star's set and they began firing them off from the floor seats.
Multiple videos shared to social media show chaos ensuing as multicolored explosions begin lighting up the arena.
According to TMZ, at least three people suffered injuries, but no hospitalizations were reported. Variety also reported that some fans suffered burns to their legs and shoes.
The singer shared an apology on her Instagram Story, writing: "Creating a safe and inclusive space at my shows is always my first priority, and my team and I are just as shocked and confused by the events as you all are."
She also promised that "an ongoing investigation" is being conducted into the unplanned incident.
"Bringing this show to life for my fans has been such an amazing experience, and I'm so deeply sorry for anyone who was scared, felt unsafe or whose enjoyment of the show was affected in any way," Dua concluded.
Cover photo: Collage: ELVIS BARUKCIC / AFP & JULIEN DE ROSA / AFP