Ed Sheeran gives off major vampire vibes and a style shift in new Bad Habits music video
Suffolk, UK – Ed Sheeran metamorphized into a glam vampire in the music video for his new single, Bad Habits. But a plot twist at the end has fans chattering about hidden messages and what's to come.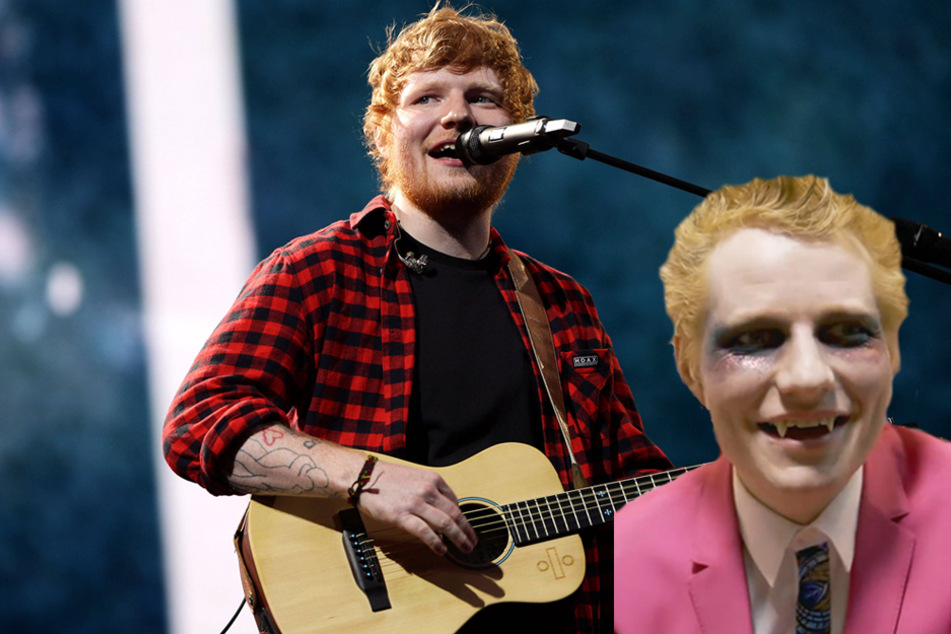 Fans and music video aficionados have been spinning their wheels trying to decode what kind of video Ed Sheeran would be releasing for Bad Habits.
Based on the sneak peek photos he shared on Instagram in the weeks leading up to Friday's release, it was assumed there would be a vampire theme to the video.
But what music lovers and fans got was something beyond anything the mind could've possibly conceived.
In the video, Sheeran is dressed in a hot pink suit with smudged and sparkly eye makeup, pale skin (nothing new there), pointy forest green nails, and fangs, creating a look that seems like a cross between the Joker and a vampire from the Twilight series.
The moment nighttime falls, Sheeran and his creepy crew dance through the streets, wreaking havoc on anyone in their path.
At one point, the musician faces off against himself, symbolically killing off the Sheeran people have come to love over the last decade of his career.
A different look and feel for Sheeran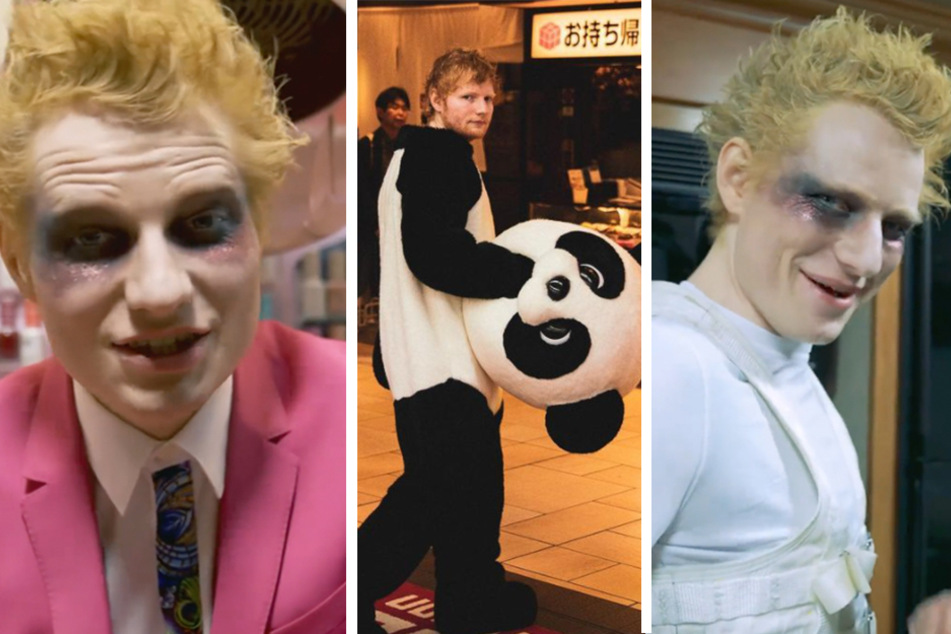 As the Shape of You singer parades through the streets in costume, he sings, "My bad habits lead to late nights ending alone/ Conversations with a stranger I barely know/ Swearing this will be the last, but it probably won't/ I've got nothing left to lose, or use, or do."

Clearly, Sheeran isn't singing about his personal likfe, given the fact he's happily married to his high school sweetheart, with whom he shares a baby.
Though it's not something Sheeran has really tried before, this moment might signal a shift in his creative process, allowing him to write from a different perspective – something his bestie, Taylor Swift (31), did with Folklore and Evermore.

The song itself has a different feel to it than others in Sheeran's lengthy catalog. With an undeniable electronic dance beat matched with the 30-year-old's Grammy-winning songwriting skills, Bad Habits marks Sheeran's return to the music scene as a solo artist.
His last album, No.6 Collaborations Project, was released in 2019, but each song included features from his favorite artists, and the singles themselves matched the style of those featured on the track.
'Bad Habits' is the first single off Sheeran's next album, for which he has yet to announce the name or release date.
Cover photo: Collage: IMAGO / PA Images / screenshot / Instagram / teddysphotos