Eminem drops trippy new single with Snoop Dogg and hints at new album!
Rochester Hills, Michigan - Rapper Eminem dropped a new single and music video, along with hints at some big album news!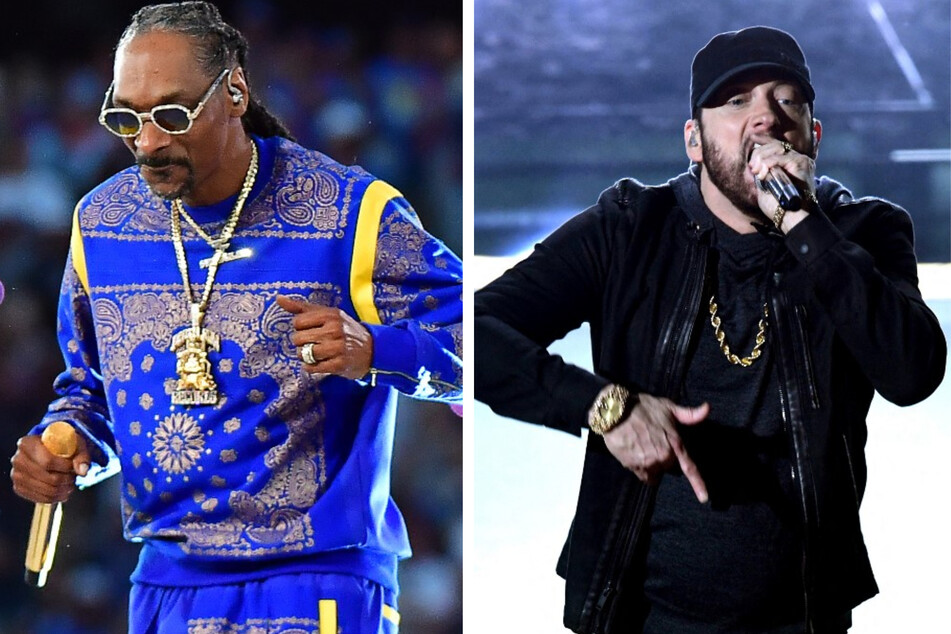 On Thursday, the real Slim Shady shared some comic book-style concept art and a video for his new single From the D 2 the LBC.
The track features West Coast legend Snoop Dogg, who gets Em high from second hand smoke in the vid.
What ensues is chaos and mayhem, as the duo turn into NFT Bored Ape-style characters, venturing through a trippy landscape full of joyrides and singing pot leafs.
In a post on Instagram, Marshall Mathers cryptically included #CurtainCall2 at the end. To thicken the plot further, a pinball machine, shown a minute and 13 seconds into the music video, displays the words Curtain Call 2.
Fans quickly took notice, and speculate that it may confirm that a second greatest hits album may be on the way.
Eminem's first, Curtain Call: The Hits, was released in December 2005 and included all the rapper's best bops up to that point and a few new, unreleased songs.
If Eminem does have another compilation album in the works, we may be hearing more new music from Slim in the near future.
Cover photo: Collage: FREDERIC J. BROWN / AFP & KEVIN WINTER/GETTY IMAGES NORTH AMERICA/Getty Images via AFP