Johnny Depp and Jeff Beck are dropping an album!
Gateshead, UK – Johnny Depp is making moves in music after coming out victorious in his lawsuit against ex-wife Amber Heard.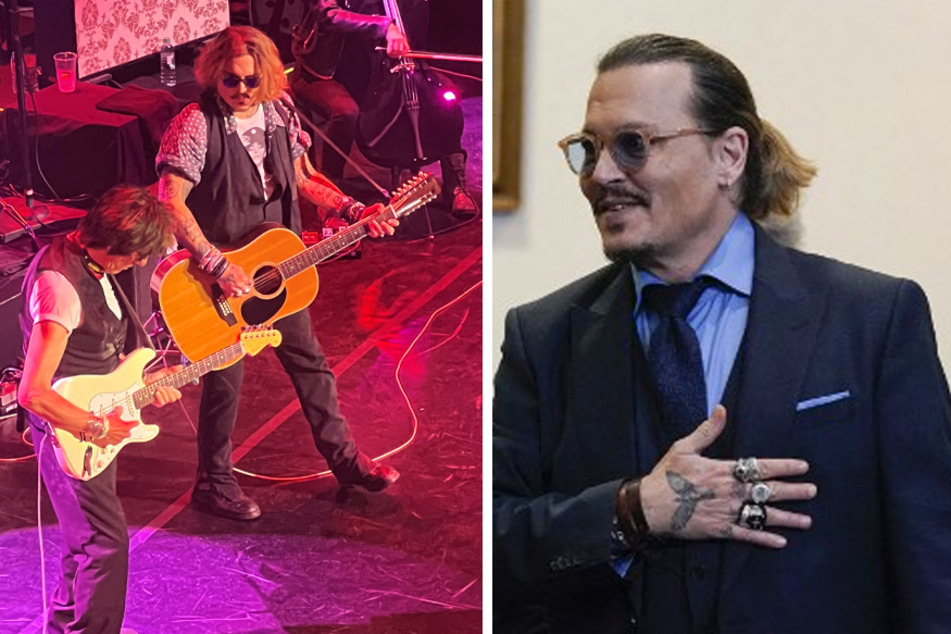 What better way to celebrate a massive court victory than with an album announcement?

Two days after a Virginia jury sided with Depp (58) in his bombshell defamation case against Heard, Jeff Beck (77) announced the two were dropping an album in July.
In a video from his Gateshead, UK show posted by Soundbites, Beck told the crowd, "I'm gonna take this opportunity and tell you I met this guy five years ago, and we've never stopped laughing since. We actually made an album. I don't know how it happened. It will be out in July."
Depp also joined Beck on stage for a six-song jam session on Thursday roughly one week after making a similar surprise appearance at the guitar legend's show in Sheffield, UK.
The forthcoming album marks Depp's first major project release since winning his lawsuit against Heard.
"From the very beginning, the goal of bringing this case was to reveal the truth, regardless of the outcome," Depp previously said in a statement. " I feel at peace knowing I have finally accomplished that."
Depp rounded out his statement by saying, "The best is yet to come, and a new chapter has finally begun."
It looks like the Pirates of the Caribbean actor's new chapter involves releasing music with the legendary Jeff Beck!
Cover photo: Collage: REUTERS/Steve Helber/POOL/AFP