Kurt Cobain's Smells Like Teen Spirit guitar sells for a fortune!
New York, New York - Kurt Cobain's Smells Like Teen Spirit guitar fetched a fortune for a good cause at an auction in NYC!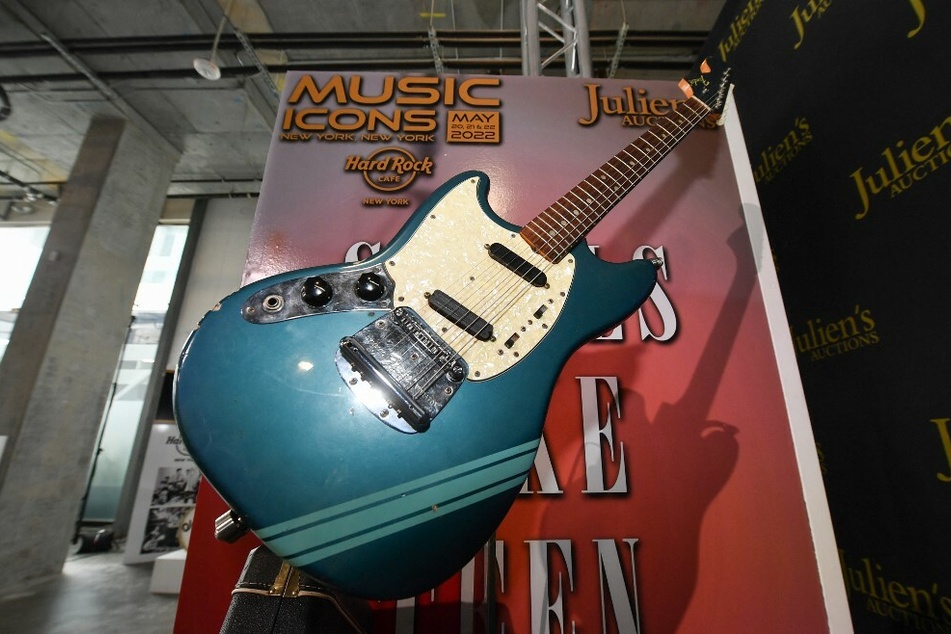 The blue and white left-handed 1969 Fender Mustang was sold for an eye-watering $4.55 million to billionaire Jim Irsay, who also owns the Indianapolis Colts football team. The 62-year-old is known for his guitar collection which includes axes from icons like Prince, George Harrison, Bob Dylan, and David Gilmour.
"I am thrilled to preserve and protect another piece of American culture that changed the way we looked at the world," Irsay said.
The guitar was only originally estimated to sell between $600,000 and $800,000. Auctioneers at the event called the sale a "once in a lifetime" moment.
Cobain used the guitar to record Nirvana's hit song Smells Like Teen Spirit and several other tracks on their records Nevermind and In Utero. He also played it in the music video, and used it for countless live performances.
In his final interview before he committed suicide in 1994, he explained that, "out of all the guitars in the whole world, the Fender Mustang is my favorite."
The Cobain family gave a portion of the sale to Irsay's organization Kicking the Stigma, which aims to raise awareness on mental illness.
Cover photo: Robyn Beck/AFP