Lil Wayne rerecords Green and Yellow in support of the Green Bay Packers' Super Bowl push
Green Bay, Wisconsin - Lil Wayne celebrated the Green Bay Packers divisional victory with 90,000 other fans at Lambeau Field on Saturday while his re-released hype song, Green and Yellow, was blasted throughout the stadium.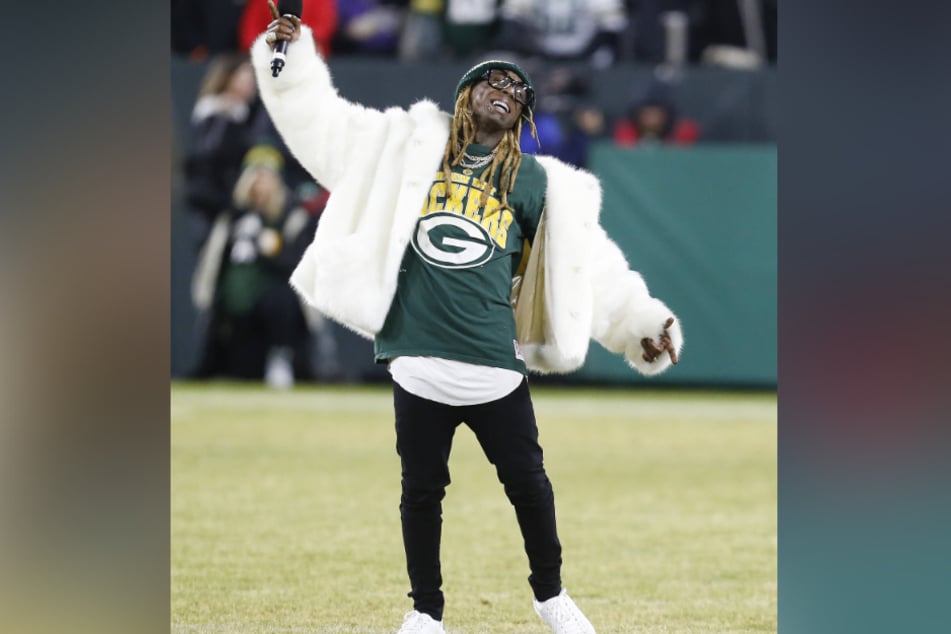 Last week, the Green Bay Packers reached out to Lil Wayne and asked him to write and record an updated version of the 2011 single in light of the team's Super Bowl push. The 38-year-old didn't hesitate and went straight to recording Green and Yellow 2.0.
The song dropped on January 15, one day before the Packers were set to take on the Los Angeles Rams, and it did just what it had intended to do: hype people up, the team included. The Packers went on to claim victory with a 32-17 win over the Rams, winning the division in the first game played in front of fans at Lambeau Field this season.
As fireworks were set off in celebration of the battle won, Green and Yellow blared through the speakers, with fans spotting Lil Wayne jamming out from a box seat, serenading his fellow fans the way a DJ at an EDM festival would to the crowd below.
The rapper's label also shared a video of the moment from his POV, racking up
In an interview with Skip and Shannon: Undisputed, Wayne said that while he usually cranks of songs within hours, this one was different: "I took a lot of time into it, I worked on it for three days, too. I don't do that."
The 2021 version nods to up-and-comers like Robert Tanyan and Preston Smith while shouting out veteran legends like Mason Crosby and the quarterback to rule them all, Aaron Rodgers. In one verse, he raps: "Aaron Rodgers in the trap, I got 12 on my back...throw a pass to Tonyan, simple Madden science. Pack 'em up, I know Preston Smith gon' tackle him."
While Lil Wayne is from New Orleans, his dad was a major fan of the Green Bay Packers and he passed down this love to Wayne.
Cover photo: imago images / UPI Photo