Music Release Radar: Albums and songs dropping the week of November 21
The music releases for the week of November 21 are hip-hop heavy with a dash of electro-pop as artists like Stormzy, Quando Rondo, Youngboy Never Broke Again, XXXTENTACION, and Owl City are all expected to drop new bangers. Check out the music drops on TAG24's release radar this week.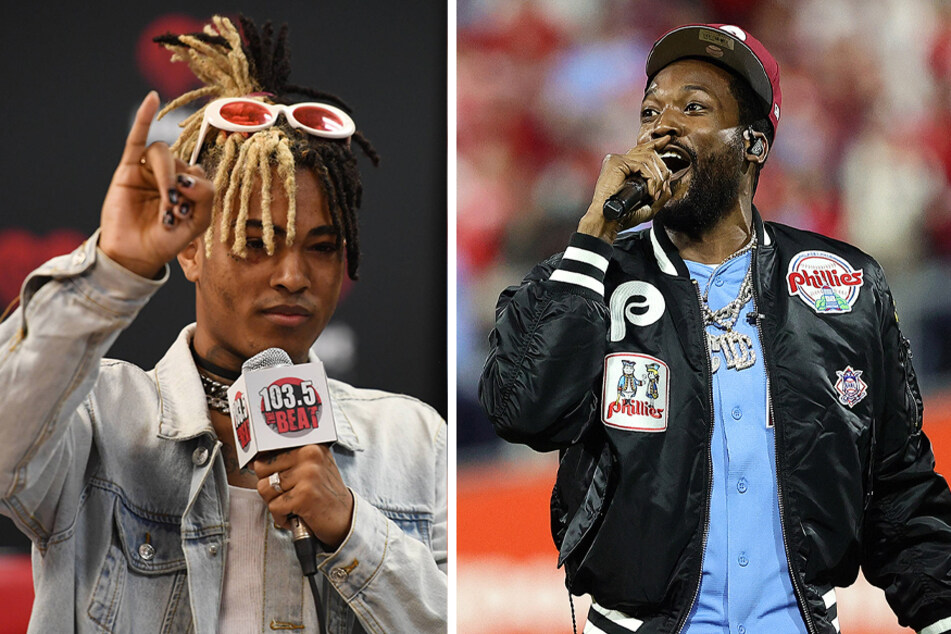 It's another week in music, and that means new drops are heading your way.
Though Meek Mill teased the release of FLAMERZ 5 weeks ago, it seems the rapper is finally letting the fans try it on for size this week – but not on streaming services.
Also coming this week is a posthumous release by XXXTENTACION that's set to include numerous unreleased tracks. British rapper Stormzy is also back with a new album, and Quando Rondo and YoungBoy NBA are set to release a mixtape, too.
Owl City fans are also in for a pre-album release surprise.
Check out all the release dates for music drops on our radar for the week of November 21.

Albums: Meek Mill, XXXTENTACION, Stormzy, and Quando Rondo & YoungBoy Never Broke Again
Though Meek Mill's fifth installment of his FLAMERZ mixtape series was initially supposed to drop weeks ago, the rapper not only pushed back the release, but also changed how he'd be releasing it. On Monday, Meek Mill shared via Twitter that he'd be sending out a direct link to the project on his socials at 5 PM, as it won't be available on streaming services.


On October 24, It was announced that unreleased XXXTENTACION tracks were on the way, and it looks like those are coming in the form of a full-blown posthumous album, dubbed XXX, on Tuesday. We have no idea what the songs will sound like, but we have no doubt they'll be pure fire.


Stormzy - This Is What I Mean
On Friday, British rapper Stormzy is giving his fans a new album to vibe out to with the release of This Is What I Mean. This will be the 29-year-old's third full length album, and it's set to include previously released tracks like Hide and Seek and Firebabe.


Quando Rondo & YoungBoy Never Broke Again - 3860
On Friday, YoungBoy Never Broke Again and Quando Rondo are expected to release their joint project, 3860. The rappers revealed the cover art for their 16-track collaborative album last week.
The record will include previously released songs like Give Me A Sign and it's On.
Songs: Owl City
As of Monday, there haven't been many songs announced that are set to debut during the week of November 21, though artists like SZA and Lizzo are expected to stun fans with a "special" drop any day now.
However, there is one song on our radar this week, and it's Up To The Cloud by Owl City, which officially dropped on Monday. Though the tenured artist is working on his forthcoming studio album, he pressed pause on its creation to craft up the theme song for the game Neural Cloud.
What music release are you most stoked about this week? Let us know on social media!
Cover photo: Collage: IMAGO / MediaPunch / CREDITTIM NWACHUKWU / GETTY IMAGES NORTH AMERICA / GETTY IMAGES VIA AFP