Lizzo riles up SZA fans after posting clips that tease "something special"
Los Angeles, California - Lizzo's latest post featuring fellow singer and friend SZA has everyone wondering what the musicians are up to, and if they are going to drop a vibed out version of Lizzo's song, Special.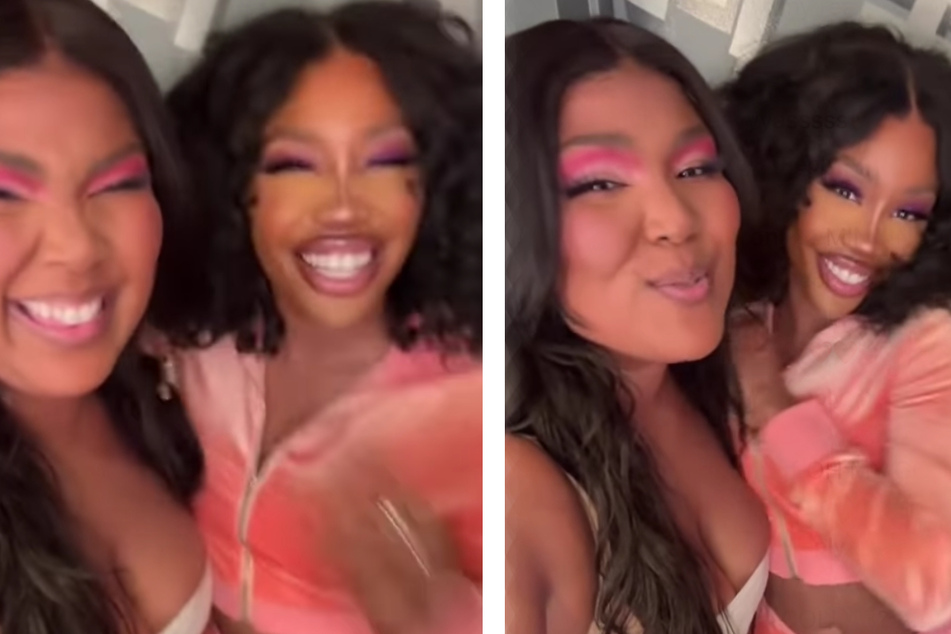 Sunday, Lizzo posted two clips to TikTok featuring her friend and fellow music artist SZA.
In one of the TikTok clips, Lizzo and R&B musician SZA are heard singing bits Lizzo's song, Special, which is the same song SZA joined the Truth Hurts singer on stage to sing at her concert at Kia Forum in Inglewood on Saturday. In an Instagram post featuring the same TikTok clip, Lizzo teased that "Something SPECIAL is coming your way…"

This got fans thinking a collab is coming.
One TikTok user gushed, "WHAAAAT OMG MY TWO FAVE QUEENS ON ONE TRACK !!!?!?"
Some social media users were convinced that the two did, in fact, collaborate: "WAIT ?? WE GETTIN THE REMIX. Others suspected that Lizzo will be featured on SZA's highly anticipated sophomore album that is expected to drop in early December.
But the clip of the two singing together isn't the one that went viral, though it does boast a half million views.
SZA fans share their concern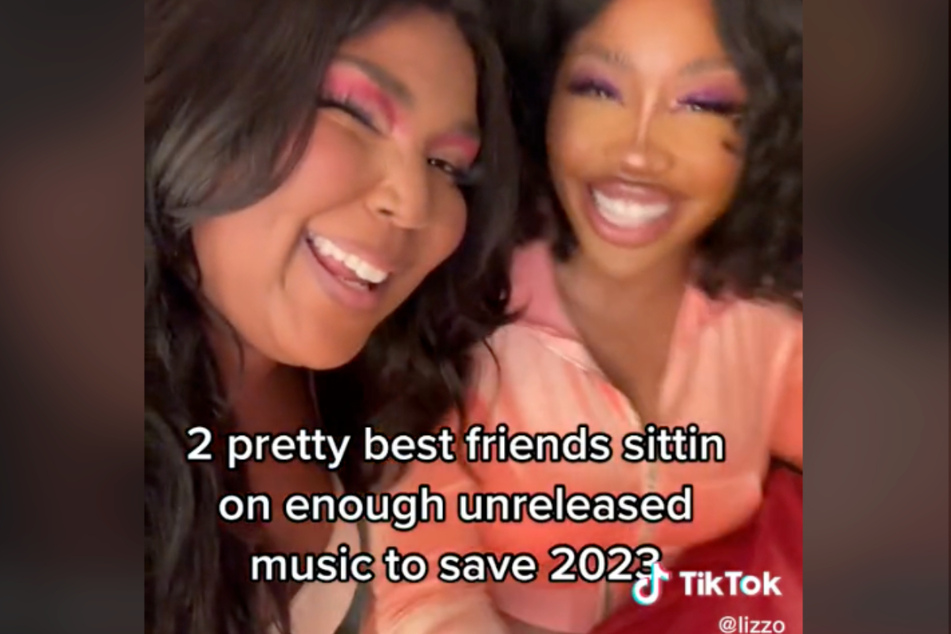 A different TikTok clip of SZA and Lizzo garnered nearly 2 million views in under 12 hours.
The on-screen text in the viral vid reads: "2 pretty best friends sittin on enough unreleased music to save 2023," which successfully riled up SZA's fans.
They flooded the comments with celebrations, pleas, and even a few threats. "i don't need it [in] 2023 i need it now." Many users begged both artists to drop their music "NOW."
Others just wrote things like: "release" and "drop." One asked, "we gotta wait until when?" while another said they'd "sell [their] soul for some more SZA."
SZA fans are clearly afraid that they'll have to wait until 2023 for her second album. One wrote, "We really ain't worried about Lizzo because she's active but SZA, I don't want to hear anything out of you till I hear that sophomore album sweetface."
Hopefully, whatever that "something special" Lizzo teased with SZA will be coming out before 2023.
Cover photo: Collage: Screenshot/TikTok/lizzo