The 1975 frontman Matty Healy's hilarious autotuned plea goes viral
Phoenix, Arizona - There's certainly never a dull moment at a concert by The 1975.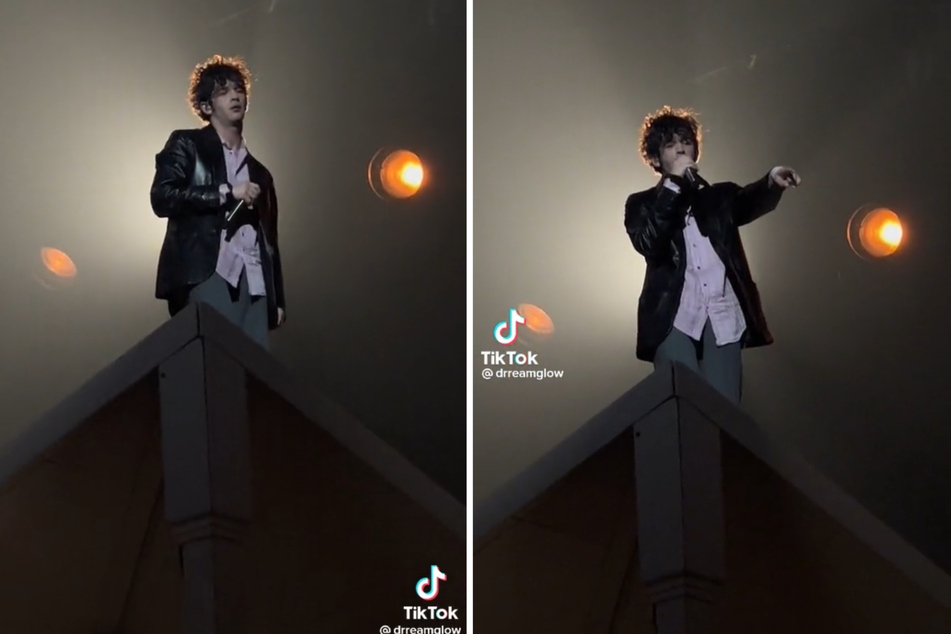 From kissing fans to eating raw meat on stage, frontman Matty Healy certainly puts on a memorable show.
Now, the 33-year-old musician has spawned yet another viral concert video after his call for intervention from security unexpectedly turned into a hilarious moment.
Without interrupting the performance of I Like America and America Likes Me, Healy alerted security that a fan had fallen and needed assistance, but his plea was altered by the auto-tune used in the song.
"Someone's fallen down over there. Go and f**king sort 'em out," he said, in true Matty Healy fashion. "Stop standing there like a bunch of d**kheads."
The latest laugh-inducing moment is just one of many iconic auto-tune bits from The 1975 concerts over the years.
A 2019 video of a heavily autotuned Healy calling out a group of fighting audience members garnered over a million views on Twitter.

"Oi! No f**king fighting at my gig! F**k off!" he told the crowd, with the auto-tune still very much in effect.
It seems that Healy's simultaneous love for auto-tune and expletive-laden commentary is a match made in comedy heaven.
Cover photo: collage: screenshot/TikTok/@drreamglow