The Weeknd leans on Jim Carrey and HoYeon Jung for Out of Time video
New York, New York – The Weeknd, with the help of Jim Carrey and HoYeon Jung from Squid Game, has truly outdone himself in the music video for Out of Time.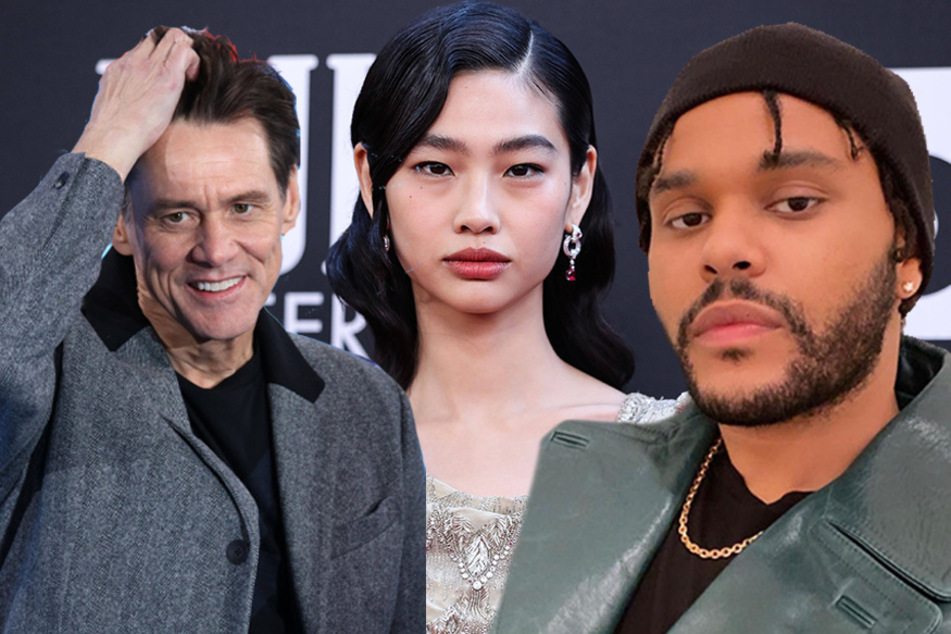 Those who listened to Dawn FM know that Carrey plays a part in what makes the album so intriguing.
Serving as a fictional radio DJ intermittently throughout the record has its bonuses, and one is getting to star in a music video with The Weeknd himself.
On Tuesday, the singer dropped the music video for Out of Time. HoYeon from Squid Game plays his love interest in the vid, which features the two chaotically running around and jamming out Karaoke-style.
The scene momentarily rivals Machine Gun Kelly's Bloody Valentine video. HoYeon and The Weeknd taking turns belting verses to one another in a performative way, similarly to that of lovers Megan Fox and Machine Gun Kelly in his respective video.
Could this hint that romance is a-brewing between the singer and Squid Game star? Some might think that, but just because someone's in a music video doesn't mean they're soulmates.
Then, things take a turn for the star-crossed once the '80s-inspired beats fade away, giving the feeling that things are about to take an ominous turn.
Alas, Carrey enters stage right to make his presence known. Starring as some sort of sleep demon-turned-doctor who's qualifications are questionable, Carrey delivers an uncanny voice-over only he can pull off.
"Like the song says, you're out of time. You're almost there, but don't panic: there's still more music to come before you're completely engulfed in the blissful embrace of that little light you see in the distance," Carrey says.
What happens next is for the singer to unveil, which will likely happen in a follow-up music video to another Dawn FM track.
Check out the video above!
Cover photo: Collage: IMAGO/NurPhoto & POP EYE/Screenshot/Instagram/theweeknd