U2's Bono and the Edge perform in Ukraine subway station for peace
Kyiv, Ukraine - Singer Bono and guitarist the Edge of the band U2 performed a concert in a Kyiv subway station on Sunday in support of Ukraine as they continue to fight against an invasion by Russia.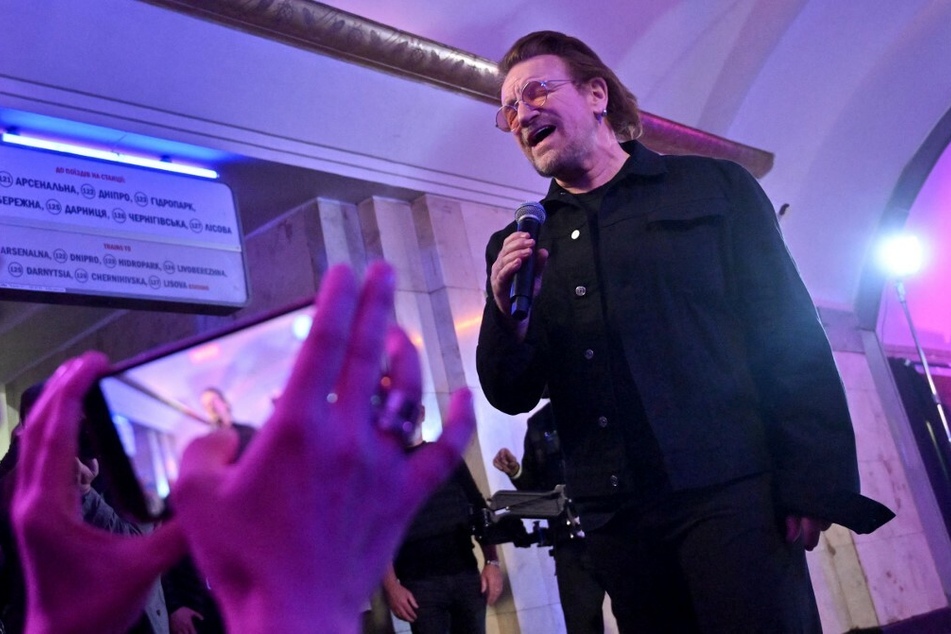 The band announced the performance via Twitter, stating that Ukraine's president Volodymyr Zelenskyy "invited us to perform in Kyiv as a show of solidarity with the Ukrainian people, and so that's what we've come to do."
The duo performed the original songs With or Without You and Angel of Harlem. They also played a cover of Ben E. King's Stand By Me, replacing the chorus line with "Stand by Ukraine."
"The people in Ukraine are not just fighting for your own freedom, you are fighting for all of us who love freedom," Bono told the crowd. "We pray that you will enjoy some of that peace soon."
They were joined by members of the Ukrainian band Antytila. Singer Taras Topolia, who joined the country's military shortly after the conflict began, can be seen performing alongside Bono dressed in military fatigues.
The Khreschatyk metro station also serves as a bomb shelter, providing a safe space for citizens to hide out from Russian attacks.
Bono and the Edge also visited the small town of Bucha, which rests outside of Kyiv. The town recently made headlines after Russian troops withdrew in March, leaving behind hundreds of civilian casualties.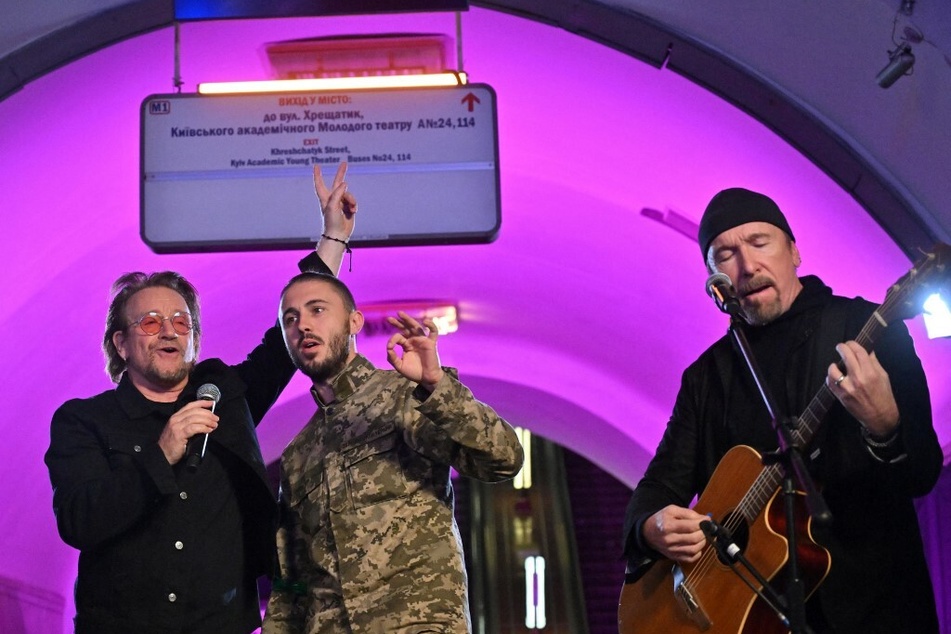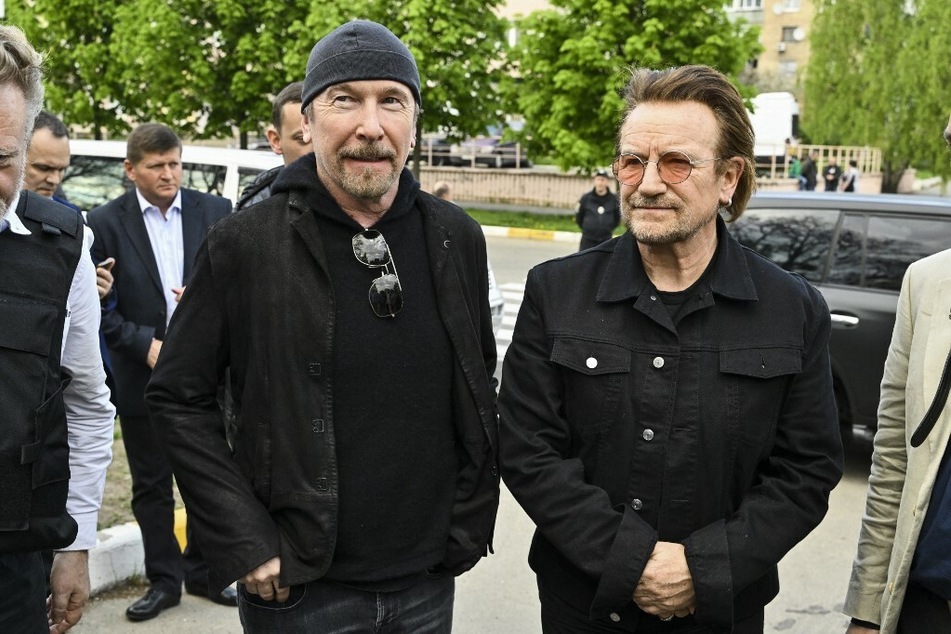 President Zelenskyy believes that musicians and artists should use their platform to "tell the truth" about the war, and U2 proved just how powerful that message can be.
Cover photo: Sergei SUPINSKY / AFP