Mass graves and executed Ukrainian civilians left in the streets shock the world
Kyiv, Ukraine - Footage of mass graves, burned-out cars, and dead bodies lining streets on the outskirts of Kyiv prompted global shock and outrage on Sunday, with Russia standing accused of horrific war crimes.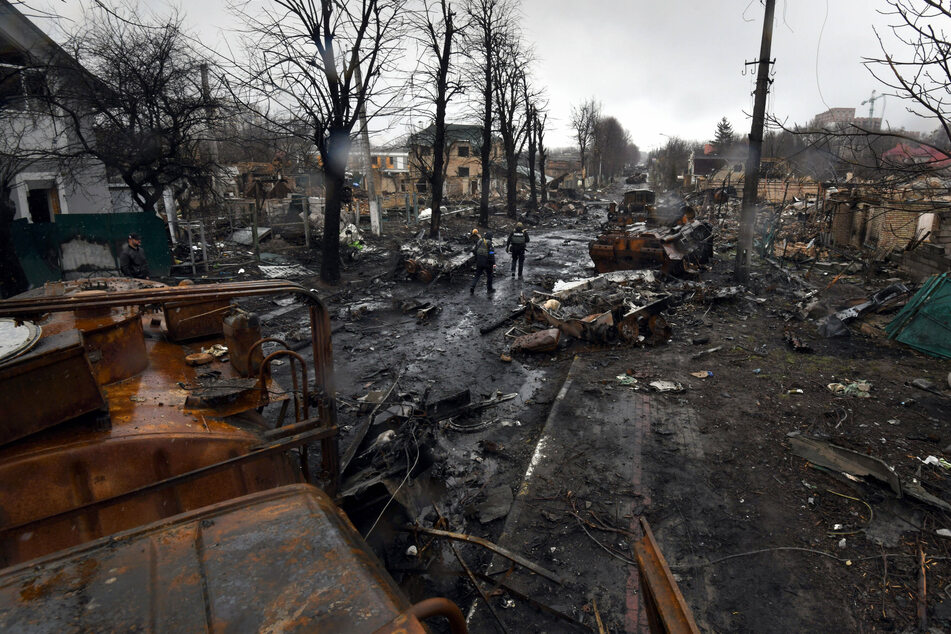 Ukraine says it has now recovered the bodies of 410 civilians from the suburban towns of Bucha and Irpin just outside the capital Kyiv following the withdrawal of Russian troops.
EU Council President Charles Michel described the civilian killings as a massacre and announced plans to tighten sanctions on Russia.
British Prime Minister Boris Johnson promised to do everything in his power to "starve Putin's war machine," while German Chancellor Olaf Scholz said Russian President Vladimir Putin and his supporters would face consequences for their actions, promising a fresh round of sanctions in the coming days.
Ukrainian Foreign Minister Dmytro Kuleba said he believes new EU sanctions will be "insufficient" after seeing the draft for a new round of punitive measures. He called for an embargo on Russian oil, gas and coal, closure of EU ports to Russian vessels and for new Russian banks to be excluded from the SWIFT network.
Ukrainian President Volodymyr Zelensky accused Russian troops of committing genocide in its killing of civilians in Bucha, in comments to US broadcaster CBS.
Zelensky later said he feared "more terrible things" could emerge from other Ukrainian regions still under Russian control, in a Sunday evening video message.
"Why were normal civilians in a normal, peaceful city tortured to death? Why were women strangled after having their earrings ripped from their ears? How could they rape women and kill them in front of their children? Scorn their bodies even after their death? Why did they run over their bodies with tanks? What did the Ukrainian city of Bucha do to your Russia?" Zelensky said.
Russia has denied its forces were responsible for the massacre of civilians in Bucha and says widely spread footage of dead bodies lying on streets could be faked. The Foreign Ministry in a statement called the images a "hoax" and a "staged provocation."
"A punch to the gut"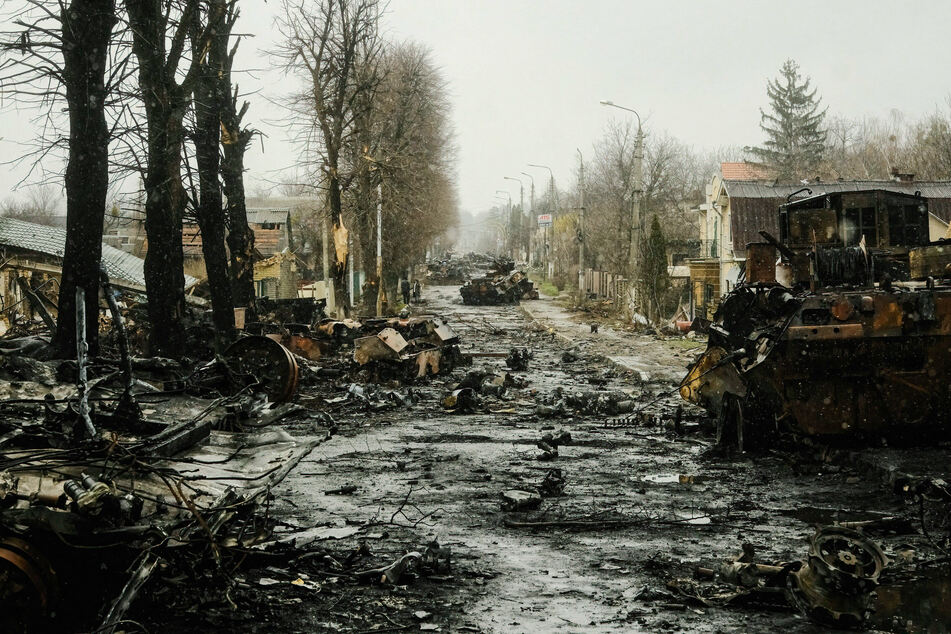 Ukrainian politicians earlier accused Russian troops of targeted sexual violence against Ukrainian women and girls.
Lawmaker Olexiy Goncharenko said naked women's bodies were found on the side of a road not far from Kyiv. "You understand what happened," he said, adding that after assaulting the women, the Russians had attempted to burn their bodies.
Irpin mayor Oleksandr Markushyn told DW women and girls in the town had been shot and then run over by tanks. There was no immediate Russian reaction to the allegations.
The outrage was initially sparked a Ukrainian Defense Ministry video showing the bodies of several people lying by the roadside, some with their hands tied behind their backs. Footage from international media at the site confirmed that numerous bodies had been found.
"You can't help but see these images as a punch to the gut," Secretary of State Antony Blinken told CNN, pointing out that the US government had already concluded last month that Russian troops were committing war crimes in Ukraine.
NATO Secretary General Jens Stoltenberg told US broadcaster CNN that the killings in Bucha were "a brutality against civilians we haven't seen in Europe for decades."
Commenting on Russian troops pulling away from Kyiv, Stoltenberg said it was not a real withdrawal but merely Russia "repositioning" its troops.
NATO said it was concerned about a possible renewal of Russian attacks, particularly in Ukraine's south and east. This could already be seen over the weekend, with Russian forces redoubling their efforts to expand the territory under their control.
Cover photo: IMAGO / ZUMA Wire