Sexy model drives her fans wild in animal print bikini
Maldives - Demi Rose is back from her luxurious vacation in the Maldives, but she's still spoiling her Instagram fans with sexy snapshots with paradise in the background.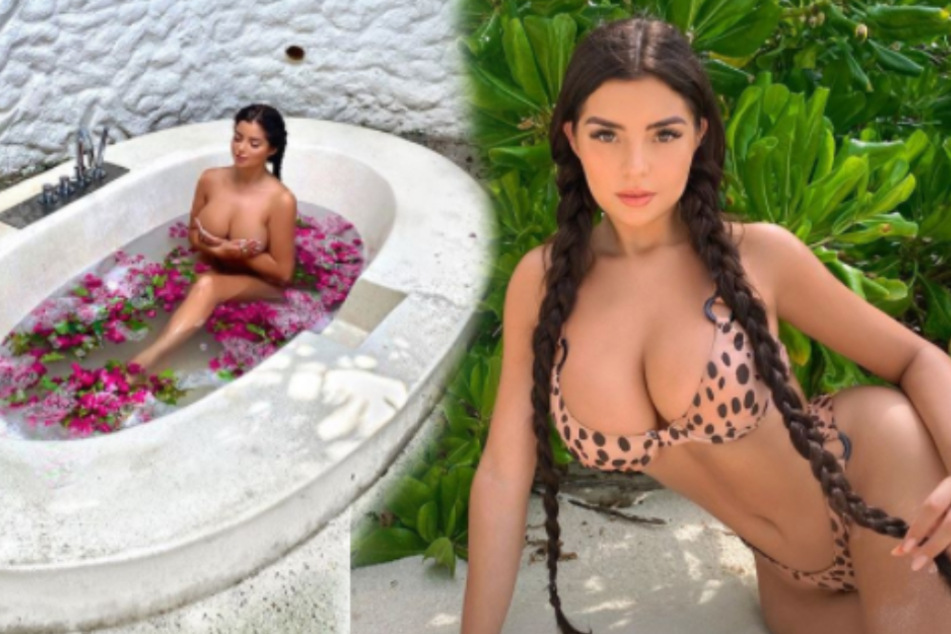 In one of her latest posts, she poses in an animal print bikini to promote a fashion brand. She leans to her right, twirling one of her long braids with her fingers. Her slogan is fits as well as the skimpy outfit: "Can't be tamed".
It's no surprise that her 15.2 million followers can' take their eyes off her.

One fan wrote, "Words can't describe you but numbers can 10000/10."
Another expressed their admiration by writing "beautiful" in all caps.
"You have best body on the planet" gushed a third. Lots of fans shared their enthusiasm by commenting with heart-eyed smiles and hearts.
The model also posted a really racy photo of her sitting stark naked in a huge bathtub filled with roses. The British beauty seductively covers herself with her hands.
Along with the bath tub post, the model wrote, "A flower does not think of competing to the flower next to it. It just blooms." Demi Rose is clearly a fan of Buddhist philosophy, and fans will keep meditating on her beauty in the coming days.
Cover photo: Screenshot/Instagram/demirose