2021 Emmys: Ted Lasso shoots to the top on night of surprising snubs and lacking diversity
Los Angeles, California - Forget relegation, Ted Lasso is taking home gold!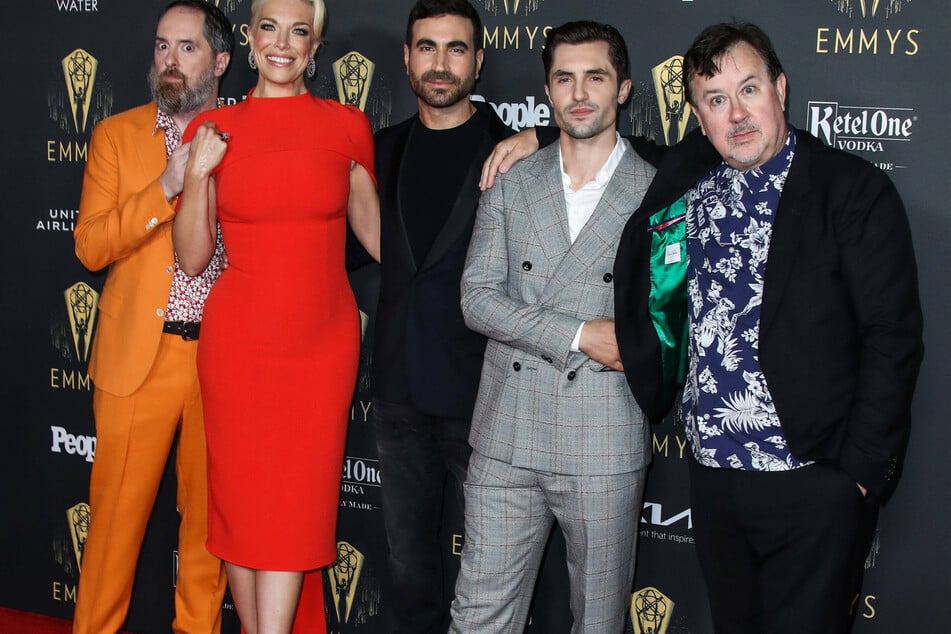 As predicted, the sweet, hysterical Apple TV+ comedy about an American college football coach who lands a gig with an English soccer team cleaned up at the Emmys Sunday night, dominating the comedy categories and taking home seven trophies, including outstanding comedy series, lead actor and supporting actor and actress.

"Heck of a year," deadpanned star Jason Sudeikis, who traded in his soccer kit for a velvet tuxedo and shaved off his now famous mustache, while accepting his award for lead actor in a comedy series.
Hannah Waddingham won the first trophy of the night for supporting actress in a comedy for her celebrated role as AFC Richmond owner Rebecca Welton.
"There's no Rebecca without Keeley and if I ever lose you, I will stalk you," she said through tears to co-star Juno Temple, who was nominated in the same category, in a sweet moment that brought Temple to tears.
Waddingham's co-star, Brett Goldstein, followed with his own win for supporting actor in a comedy.
With his win, Goldstein beat out three other Ted Lasso co-stars: Brendan Hunt (Coach Beard), Nick Mohammed (Nathan), and Jeremy Swift (Higgins).
Supporting actor category serves up big surprise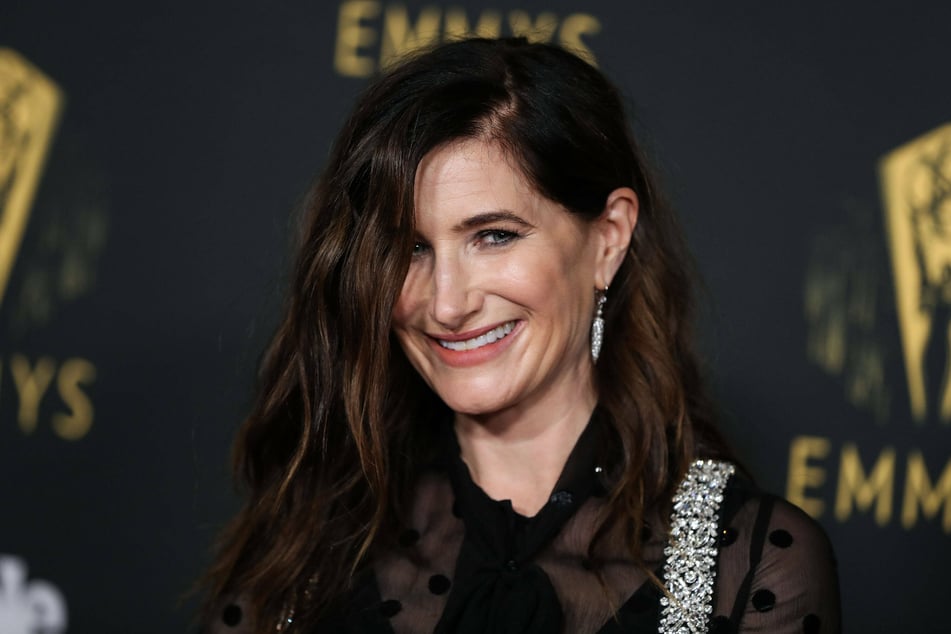 On the drama side, Sunday night's ceremony wore its Crown held high as Netflix's royal drama scored big, with a win for outstanding drama and individual acting awards for Olivia Colman and Josh O'Connor.
In a huge surprise, Tobias Menzies beat Michael K. Williams for supporting actor in a drama series, which was expected to be the Brooklyn actor's first – and now posthumous – Emmy. Williams died earlier this month from a suspected overdose.
"Michael was a brilliantly talented actor and a generous human being who has left us far too soon," Kerry Washington said before reading off Menzies' name.
Menzies, who did not show up for the ceremony, played Prince Philip in the third and fourth season of The Crown.
In one of the most competitive categories of the night, The Queen's Gambit beat out I May Destroy You, Mare of Easttown, The Underground Railroad, and WandaVision for outstanding limited series or movie.
The Netflix show, starring Anya Taylor-Joy, told the story of a chess prodigy who battles addictions and bad circumstances all the way to the top of the world.
"You brought the sexy back to chess and you inspired a whole generation of young girls and women that the patriarchy simply has no defense against our queen," executive producer William Horberg said to Taylor-Joy during his acceptance speech.
Hacks and Mare of Easttown get recognition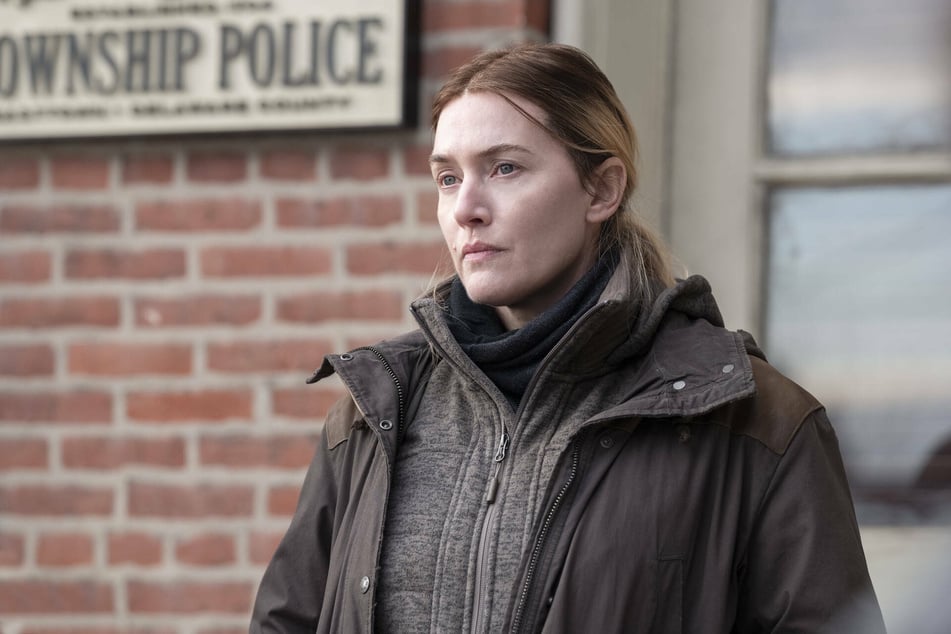 Two of Ted Lasso's rare losses went to Hacks, when creators Lucia Aniello, Paul W. Downs, and Jen Statsky won for writing on a comedy series for the HBO Max comedy about an aging comic and her millennial new partner, and Aniello won separately for directing in a comedy series.
The year of Jean Smart continued as the Hacks star took home the trophy for lead actress in a comedy for her role as Deborah Vance, a comedy legend fighting to stay relevant.
"Hacks has been such a thrill," Smart said. "I read this and I said I had to do it. It checked off every box I was looking for."
Kate Winslet, Julianne Nicholson, and Evan Peters all took home trophies for murder mystery Mare of Easttown, while Michaela Coel won for writing for a limited series with her breathtaking approach to sexual assault in I May Destroy You.
"Write the tale that scares you, that makes you feel uncertain, that is uncomfortable. I dare you," Coel said. "In a world that entices us to browse through the lives of others to help us better determine how we feel about ourselves, and to in turn still the need to be constantly visible, for visibility these days seems to somehow equate to success.
She finished: "Do not be afraid to disappear, from it, from us, for a while and see what comes to you in the silence."
#EmmysSoWhite trends as critics question lack of diversity
After 2020's mostly virtual ceremony, the Emmys were held in the LA Live entertainment complex in downtown Los Angeles, with Covid-19 protocols allowing just vaccinated nominees and their guests inside.
Outside the In Memoriam segment, both John Oliver and Saturday Night Live creator Lorne Michaels honored Norm MacDonald in their acceptance speeches, less than a week after the comedian died from a secret cancer battle.
Debbie Allen was honored with the Governor's Award, celebrating decades of contribution to television and dance.
"I am trembling with gratitude," she said on stage after a standing ovation. "It's taken a lot of courage to be the only woman in the room most of the time. A lot of courage and creativity and fight and faith to believe that I could keep going. And I have."
There was also controversy, as the hashtag #EmmysSoWhite began trending as soon as it became clear that there would be no winners of color across the majority of categories, despite its nominations breaking breakers for historic firsts in diversity.
Cover photo: IMAGO / NurPhoto