Euphoria: Trouble ahead as addiction and messy love triangles complicate everything
Rue's addiction causes a rift between her and her Jules, while Cassie and Nate continue their forbidden tryst in a drama-packed second episode of Euphoria season two.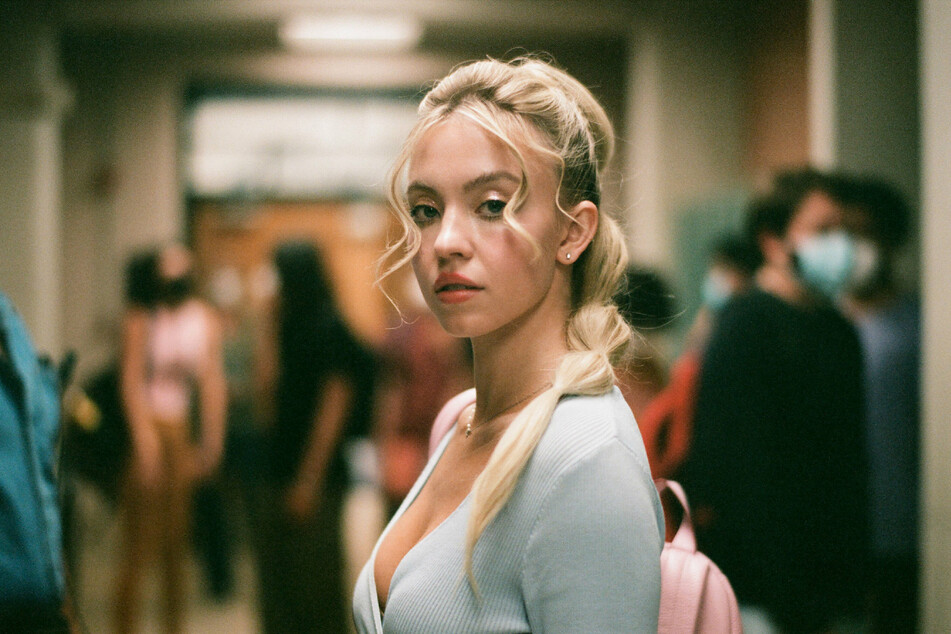 Quaintly titled Out of Touch, this episode is where things got really messy.
Picking up from where the first episode left off, viewers see that Nate, played by Jacob Elordi, is alive and well despite his savage beating from Fez, portrayed by Angus Cloud.
But his near-death experience makes him reevaluate his toxic relationship with Alexa Demie's character, Maddie, after hallucinating about having a life with Cassie, played by Sydney Sweeney.
Elsewhere, Zendaya and Hunter Schafer's characters, Rue and Jules, have fully reconciled, but Rue's addiction is already causing issues between the two.
Euphoria kicked the new season off with a bang, yet Sunday's episode slowed the pace down and focused on the repercussion of everyone's actions, while ominously hinting that things aren't going to end well.
Though there were a lot of highs, including Fez's intense encounter with Nate's dad, who didn't reveal his identity, some of that "euphoric" storytelling which makes the show so appealing was missing.
Rue's new friend causes issues while Nate and Cassie tempt fate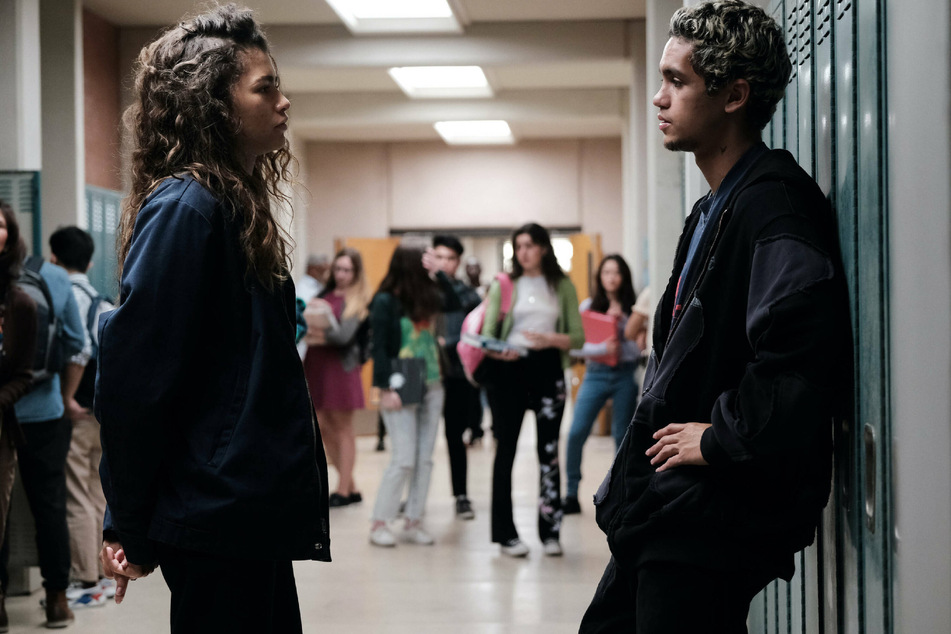 Still, there are plenty of important highlights that need to be addressed.
Remember that mysterious blonde Rue was seen dancing with in the promo for the second season?
Well, his name is Elliot and he's Rue's new BFF – aka her latest drug supplier.
Dominic Fisk's appearance on the series as the new guy who could be responsible for Rue OD'ing again has been a delight so far.
His charm and seemingly innocent nature makes him hard to hate, despite the fact that he's giving a clearly addicted teen more drugs.
But the two's secret friendship is already causing problems for Rue and Jules, who just started to get back on good terms.
It's evident that the Rue-Jules-Elliot triangle will be a thing this season as Rue will have to make a big choice at some point,

Meanwhile, Nate can't keep his hands off of Cassie, especially after he had an epiphany while in the hospital recuperating from his epic a-whopping.
Though he initially doesn't want to engage in a fling with the blonde beauty because of her friendship with his ex, Nate and Cassie end up having sex again – and to be honest, it probably won't be the last time.
These two major storylines will definitely lead to more bloody fights, as it's apparent that the teens have a hard time dealing with their issues.
Will Cassie get pregnant? Does Elliot have feelings for Rue? And why did the show choose to skip its traditional intro of each character's back history?
There are plenty of questions left to tackle over the next six installments.
New episodes of Euphoria air on Sunday only on HBO Max.
Cover photo: IMAGO/Picturelux