Game of Thrones star welcomes strong and healthy baby!
The 31-year-old Bjornsson - best known for his role as The Mountain in Game of Thrones - has become a father for the second time. His baby son was born on Saturday and the new dad was beside himself with joy.
"Our beautiful baby boy made his grand entrance into the world at 11:19 AM on September 26th 2020 after a short and intense six hours," Kelsey Henson (30) wrote, under a picture of the little family cuddling up together, tired and happy.
Shortly afterwards, her husband also took to Instagram and shared a long, incredibly touching message, alongside several snapshots of the past days.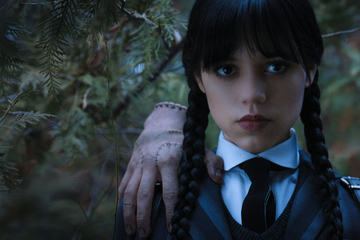 The actor detailed the day of his son's birth and emphasized over and over again how deeply impressed he is by everything he experienced.
"I am completely in awe of how strong [Kelsey] is, and so proud of her for everything she did to prepare herself throughout her pregnancy. It cannot be put into words how proud I am and how I feel about this experience," he wrote.
The couple has already decided on a name for the baby, but they're keeping fans in suspense for now.

Hafthor Julius Bjornsson and Kelsey Henson got married in 2018 and announced the pregnancy earlier this year. Bjornsson already has a daughter with his former girlfriend Thelma Björk Steimann.
Cover photo: Screenshot/Instagram/thorbjornsson