Chrishell Stause calls out her Selling Sunset co-star's camera-chasing ways
Los Angeles, California - The cameras have started rolling for Selling Sunset's sixth season, and Chrishell Stause has already found herself making enemies with a co-star who is hungry for camera time and attention.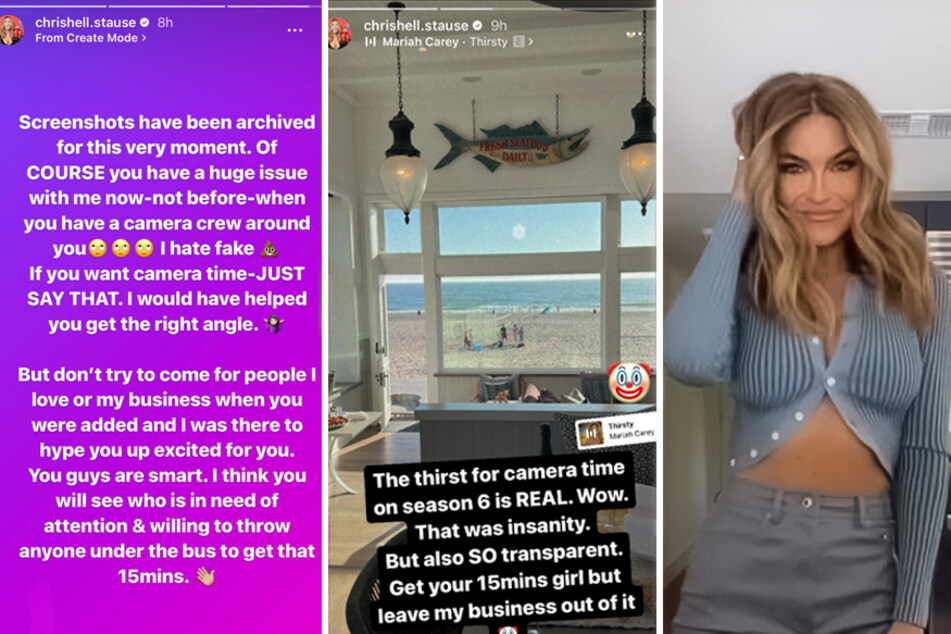 According to Chrishell's Insta story, "The thirst for camera time on season 6 is REAL. Wow."
On Wednesday night, the actor-turned-realtor aired out some frustrations from filming the upcoming season of Selling Sunset. Though the 41-year-old didn't name-drop a particular co-star, it's clear someone on the cast changed their tune about Chrishell when the cameras were on.
"Of COURSE you have a huge issue with me now-not before-when you have a camera crew around you," Chrishell wrote on her story. "I hate fake [poop emoji]."
She went on to say that if this particular co-star was so hungry for camera time, they should've just said so. "I would have helped you get the right angle," Chrishell said before adding she had screenshots "archived for this very moment," indicating she's got the receipts to defend her name when season 6 airs.
Seemingly speaking to fans of Selling Sunset, Chrishell said, "You guys are smart. I think you will see who is [in] need of attention & willing to throw anyone under the bus to get that 15mins."
Cover photo: Collage: Screenshot/Instagram/chrishell.stause