The Bachelor's one shot at sex positivity has left the building!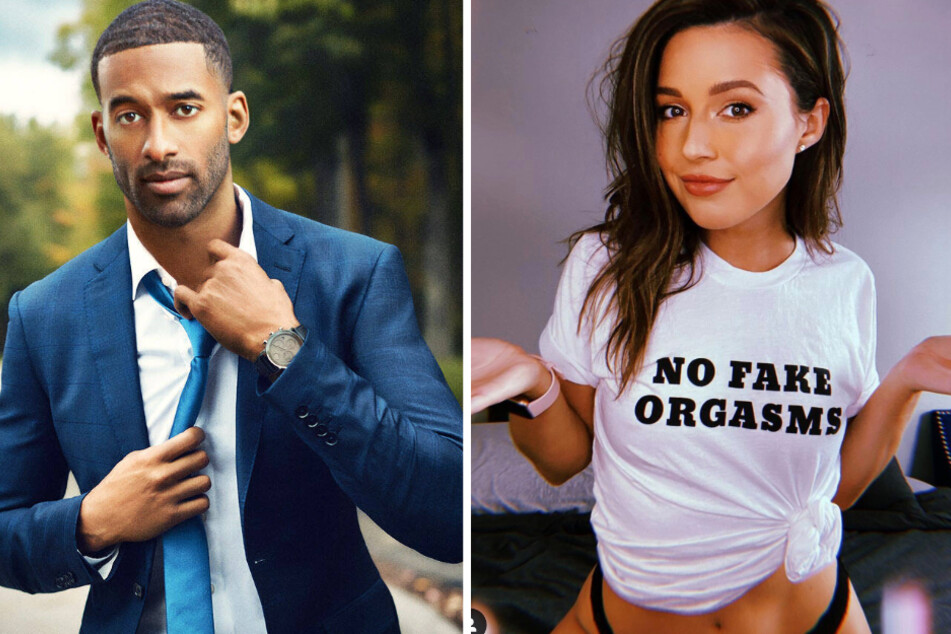 Not all one-on-ones were created equal, and that was glaringly obvious this week. Matt James halted all of Katie Thurston's good intentions by sending her packing in the middle of their one-on-one date, right after the most emotionally mature contestant on the show opened up her heart to him.
This season, Katie has repetitively shown how kind, loyal, and honest she is – as much as that's possible on a reality TV dating show.

She was hopeful of getting a rose after a very awkward first half to their one-on-one date, which included Matt and Katie playing a prank on his best friend that involved a masseuse and hidden cameras.

The two met up for a romantic dinner, one that James had insinuated was a make-or-break situation, saying, "she's incredible, but I need to see what the romance side looks like."
Apparently, it didn't look like much. Matt picked up the rose and went on a rant justifying the fact that he wouldn't be giving it to her.
New horizons for booted Bachelor contestant
With all the petty bickering and bullying happening in the house, things that Thurston was quick to shut down, a house without her has a good chance of turning into the wild west of The Bachelor.

Yet, things might work out in Thurston's favor. The sex-positive contestant first made a name for herself during her first appearance on the show, with one hand on Matt James' heart, and another on a vibrating dildo.
From then on, she quickly became a fan favorite. Now, many are hoping she'll be the next leading lady of The Bachelorette. This would only make sense, given the last line viewers heard from Katie as she was driven away was "I am who I am, and there's someone out there who wants that."
For the time being, fans can get their daily serving of Katie Thurston on her 18+ TikTok page.
Cover photo: Collage: IMAGO / ZUMA Press & screenshot/Instagram/ventwithkatiee