Who "snatched" the crown for celebrity impersonations in RuPaul's Drag Race?
Los Angeles, California - After a double save and a week off, RuPaul's Drag Race made a big return, bringing us the infamous Snatch Game challenge we've all been waiting for. This year's celebrity impersonations served up some of the most cringe-worthy moments, as well as some of the best – and not much in between.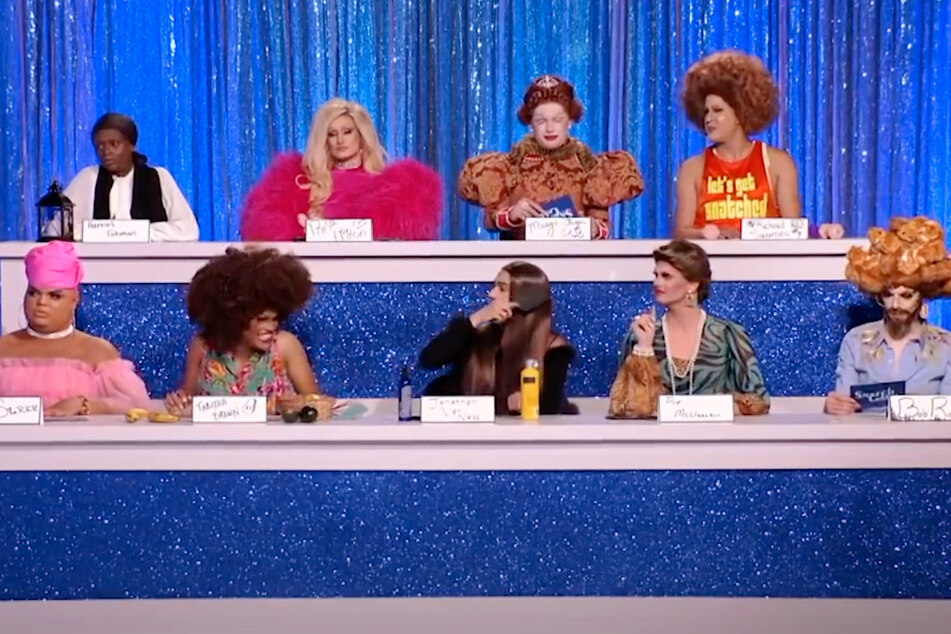 Episode 9 left little time for drama as the queens dove right into their roles for the long-awaited snatch game.
On stage, Gottmik peaked among the queens with an almost disturbingly spot-on impersonation of Paris Hilton. Her real-life friendship with the it-girl might have helped in that case, with Gottmik's fake voice and facial expressions putting the cherry on top.
It came as no surprise that Gottmik was the winner of this week's challenge and she deserved every bit of the praise.
Meanwhile, Kandy's Patrick Starr was simply .. Kandy with a wig on. Despite being a strong character on screen, she couldn't leave her comfort zone in this episode – which is disappointing after she just barely escaped getting snatched last time around.
Denali stood out as Jonathan Van Ness, with her impeccable impression of the Queer Eye star, constant hair flicking and hairspray included. Jonathan Van Ness later took to Twitter to repost the hilarious performance, joking that it was "a major life moment," likely the best compliment Denali could have hoped for.
Rosé's take on the Scottish Queen Mary, with her exaggerated (yet authentic) Scottish accent paired with contemporary slang, was too absurd not to be funny.
Tina Burner in her yellow-red Ronald McDonald-attire looked pale next to Rosé. Her Richard Simmons impersonation was always slightly too clumsy to get any laughs.
Watch the Snatch Game on YouTube:
Symone deserved better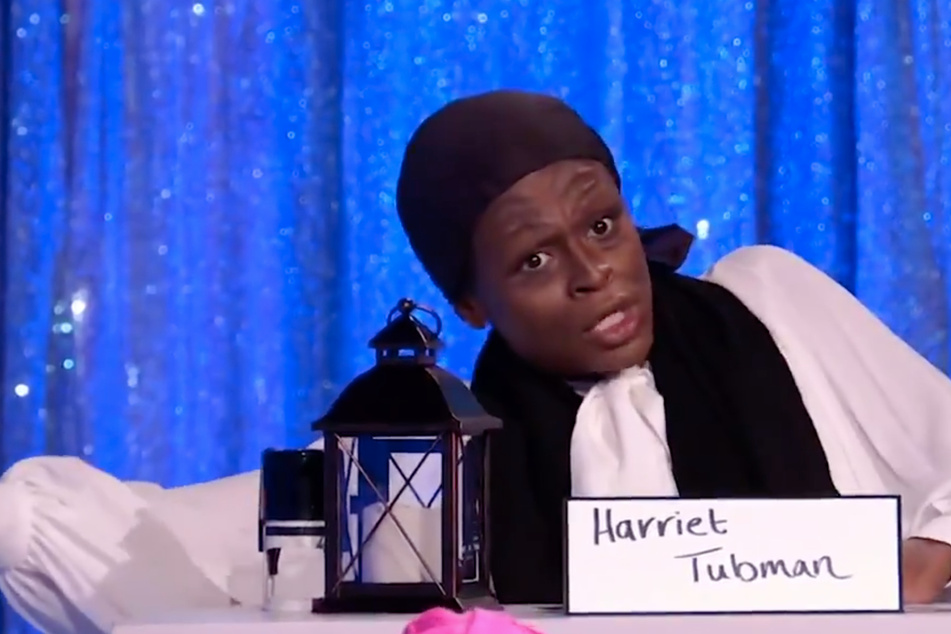 The same goes for Olivia, who didn't get any jokes out as vegan social media star Tabitha Brown. It was a losing battle from the beginning, as RuPaul hadn't even heard of Brown before. There was no way she was going to succeed with a parody of a character who's a stranger to most in the werk room.
Probably the most underrated queen of the week was Symone, whose risky impersonation of Harriet Tubman turned out to be the most inspiring and smartest performance of the show. Her anecdote about stamping $100 bills with her own face was brilliant, and deserved a round of applause.
But that's not all: for RuPaul's challenge to bring "Fascinating Fascinators" fashion to the runway after the Snatch Game, Symone stunned everyone wearing a white floor-length gown, and a matching headdress, embellished with the phrase "Say Their Names" to honor Black Lives Matter and Black Trans Lives Matter. Chills guaranteed!
But while the judges acknowledged her statement attire, they didn't place her in the top 3. She deserved top stop, not simply a save.
Elliott and Utica couldn't fascinate the jury, nor the viewers
The prize for the most cringe-worthy performances of the night however went to Elliott and Utica. Utica seemed to go out of her way to create an unlikable and over-the-top version of Bob Ross, who is otherwise known for his soothing voice and pleasant character. Elliott took on the iconic role of Golden Girls Rue McClanahan, and - despite RuPaul's warning that he has watched every episode of the show at least 20 times - failed hard.
As the two couldn't fascinate on the runway either, the two bottoms faced each other in a fierce Lip Sync For Your Life. Utica's long legs surprisingly outperformed the professional dancer Elliott.
Ru agreed, and it was time for Elliott to sashay way.
Cover photo: YouTube/Screenshot/RuPaul's Drag Race