Girl shoots school video: millions laugh at what's happening in the background
Oregon – It was supposed to be a normal arts-and-crafts video for her teacher, but instead little Delaney Jones shot a viral hit that put smiles on faces all across the country.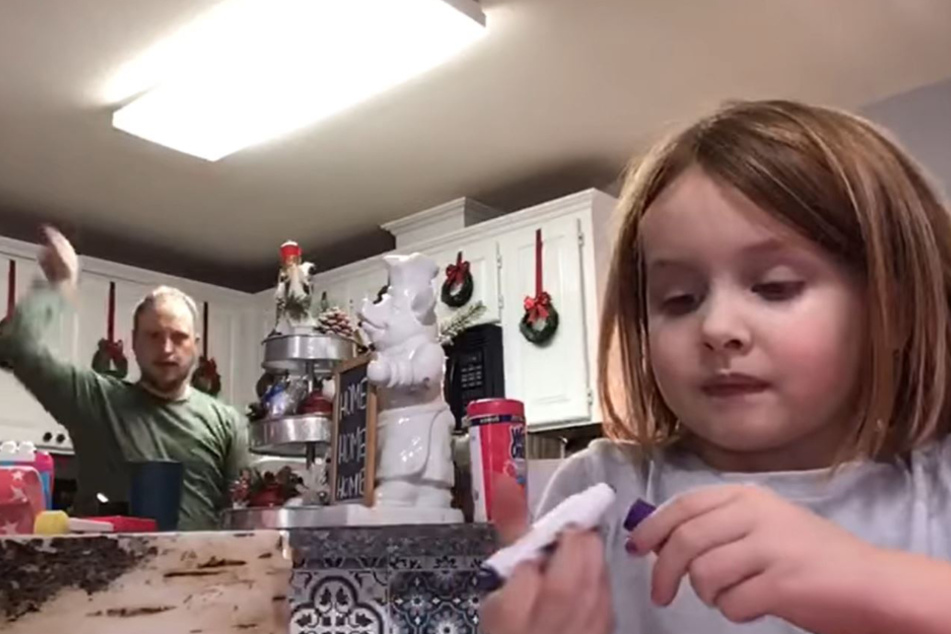 On November 18, Delaney set up her camera to record an arts-and-crafts demo video. She was fully prepared with her paper, pens, and glue.
Only one person could cramp the girl's style: her father Issac Jones. He had no idea Delaney was shooting the video for school and just wanted to add some pizzazz to the atmosphere.
The clip shows him dancing wildly in the background, to the Bruno Mars and Mark Ronson song Uptown Funk. His two sons also guest-star in the improvised choreography.
Throughout the whole dance party, Delaney doesn't let herself be put off by all the commotion, even when her dad starts whooping and lifting his little boy into the air.
Delaney's mom, Jennifer Jones, wanted to share the hilarious video with the world and it already has over 13 million views on Facebook.
Meanwhile, Delaney's teacher was able to see the clip through the school's app. The hard-working first-grader submitted it without telling her father.
Issac wants to spread joy in hard times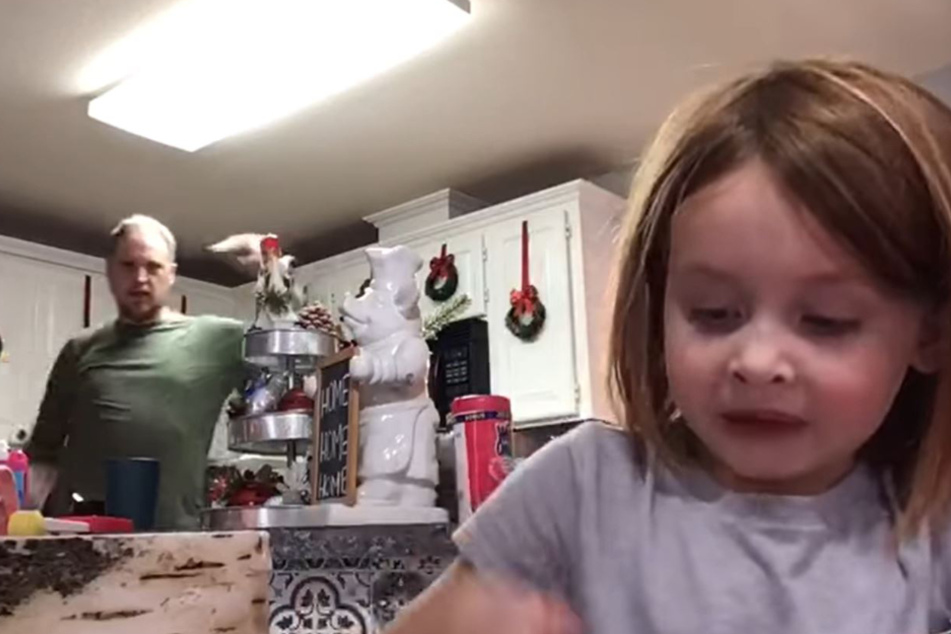 "I hope her teacher laughed as hard as I did," Jennifer wrote in her post, which has received nearly 170,000 likes and more than 35,000 comments.
Issac told People magazine that he enjoyed all the replies, especially from fathers who pull similar silly stunts.
He also had a tip for parents around the world: "Guys: take these chances we get to make memories with your amazing kids, the miracles they are. It's one of the best parts about being a parent."
He added: "My family is no exception experiencing financial hardship, sickness, even death..." But the father does not want to give up his good cheer, even in these difficult times.
"Point is, I'm so glad to spread a little levity and distraction in a time when I know I certainly need it, so I'm hoping you've needed it too!"

The dancing dad makes a good point, and thousands of Facebook users thanked the Jones family for sharing this special moment.
Cover photo: Facebook/Screenshot/Jennifer Jones