Showing too much skin? Onion photos banned by Facebook for being "overtly sexualized"
St. John's, Canada - Facebook has a reputation for swift and hard crackdowns when it comes to people showing some skin on its platform. But it turns out even onion skins are X-rated for the social media giant.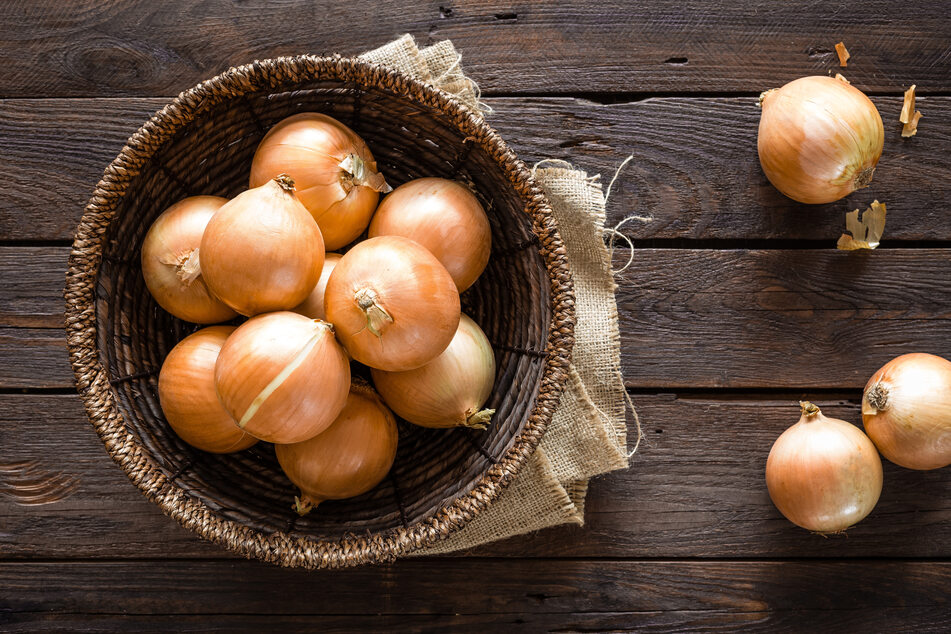 This came to light when a harmless advertising campaign fell foul of Facebook's policies, as CBC reported.
Jackson McLean, who is a manager at the Canadian Gaze Seed Company, only wanted to spread the word about the admittedly luscious-looking onions that the "Walla Walla" seeds produce. 
He published the ad along with a wholesome-looking basket of very photogenic vegetables, but soon got a very strange notification: the post had been removed for containing sexual content! 
McLean quickly figured out the reason: "I guess something about the two round shapes there could be misconstrued as boobs or something, nude in some way."
He thought it was hilarious and immediately shared the story on the Gaze Seed Company Facebook page: "So we just got notified by Facebook that the photo used for our Walla Walla Onion seed is 'Overtly Sexual' and therefore cannot be advertised to be sold on their platform... Can you see it?"
The Facebook algorithm mistook onions for bare breasts
"You'd have to have a pretty active imagination to look at that and get something sexual out of it," McLean told CBC. He asked Facebook to reconsider the bulb-ban, but didn't get a response for days. It was only after his post went viral that the corporation finally relented and apologized for its mistake.
"We use automated technology to keep nudity off our apps But sometimes it doesn't know a walla walla onion from a, well, you know," said Meg Sinclair, Facebook Canada's head of communications.
The Walla Walla Onions are also back to showing off their curves online.
Cover photo: 123rf/ yelenayemchuk