Adult influencer gets filthy rich off used bath water
UK - Although Instagram has already suspended her original account, 21-year-old influencer Belle Delphine is more successful than ever.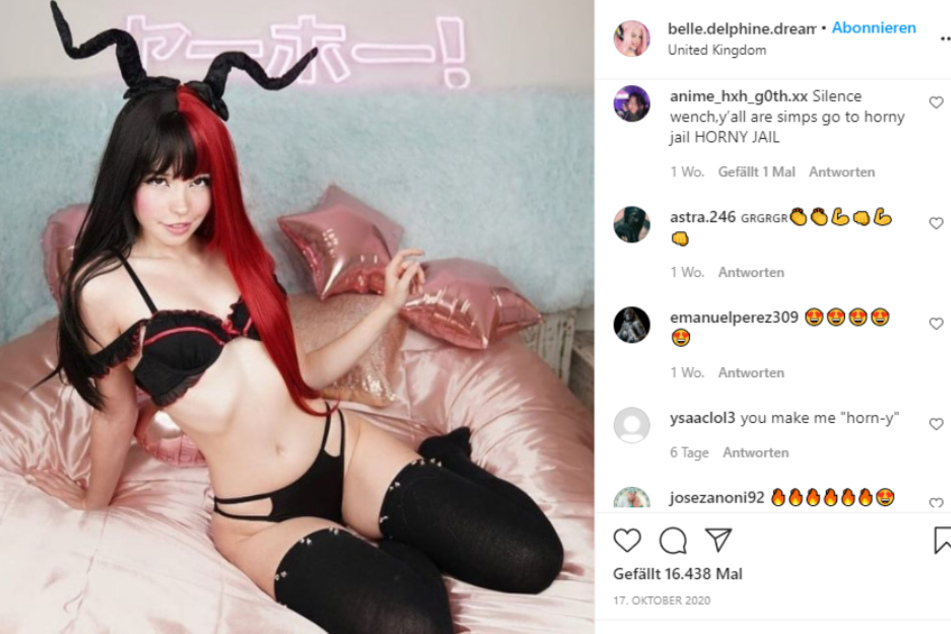 In 2019, the young manga and anime cosplayer came up with the curious idea of bottling her used bath water and selling it to fans. Even then, there were signs that the unusual product would be successful.
The young woman is now active on the platform OnlyFans, where she earns $1.2 million a month, according to the Daily Star.
In 2015, the teenager started with a harmless makeup tutorial, shortly after which her content became increasingly spicy.
In the meantime, the provocative Brit's internet presence has picked up considerably. While she keeps things relatively harmless on Instagram because of the platform's strict rules, Belle Delphine shares hardcore porn videos on Pornhub and OnlyFans.
Instagram already had to crack down on the adult influencer for posting almost-naked photos of herself in the bathtub. She then created a new account, which primarily serves as a contact point for the channels where she earns her money.
The "gamer girl" no longer sells used bath water, as OnlyFans generates much higher profits. Porn videos are now the primary order of the day for the 21-year-old.
Erotic cosplayer Belle Delphine shares hardcore porn videos on OnlyFans
The adult influencer is well aware that the big bucks via OnlyFans probably won't last forever, as the competition there is always growing.
"For every one successful girl you see, there are thousands of other girls working really hard and not earning anything," says Belle Delphine.
Cover photo: Screenshot Instagram @belle.delphine.dream