Asmongold calls out critics of MrBeast for the YouTuber's charitable video content
Austin, Texas - YouTuber Asmongold reacted to social media users who constantly criticize fellow influencer MrBeast for his charitable video content, and the internet is living for it.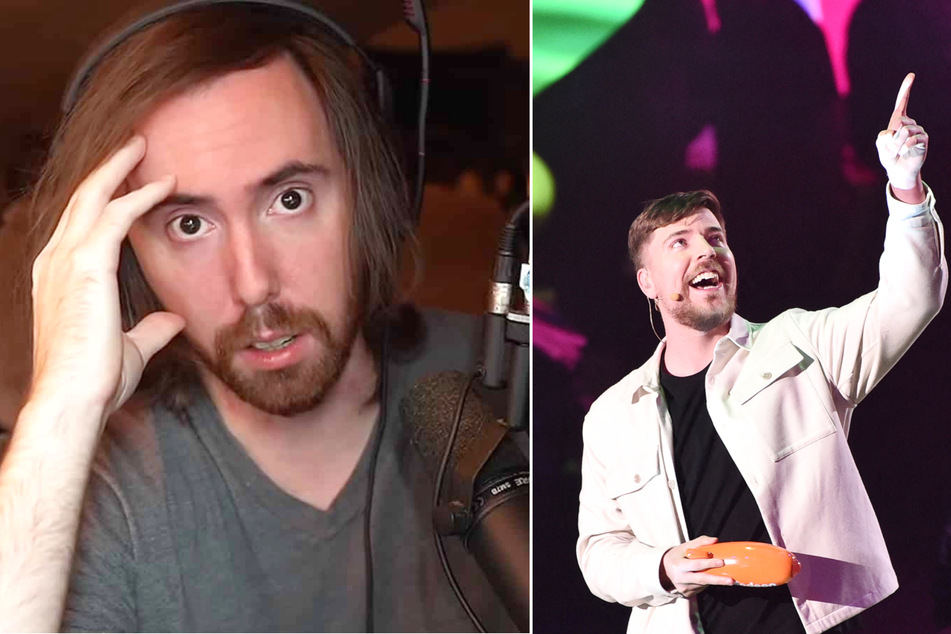 As Asmongold was hosting a livestream on Twitch over the weekend, he decided to tackle a popular subject shared by users on his Subreddit: MrBeast.
In his latest charitable stunt on YouTube, MrBeast donated more than 20,000 shoes to impoverished children in South Africa, but a handful of social media users have taken issue with his charitable effort.
"People are mad at MrBeast for this kind of stuff," he explained. "Because they don't give a f**k about helping people in Africa. They give a f**k about looking good on social media because they're stupid!"
The streamer goes on to explain that the hate comes from a place of spite and jealousy.
"They see somebody that they have some sort of vague dislike for getting social media points because they're doing a good thing, and they get mad and jealous about it, so they want to take him down a notch because it makes them feel insecure about the fact they're doing nothing with their life."
Asmongold poignantly adds, "It's one thing to be a useless waste of space, piece of garbage; I do it every day. But it's another thing to go out of your way to s**t on people who aren't doing that."
beast :: Alberto E. Rodriguez / GETTY IMAGES NORTH AMERICA / Getty Images via AFP
One thing's for sure: Asmongold made some valid points.
Cover photo: Collage: Screenshot / YouTube / Asmongold TV & Alberto E. Rodriguez / GETTY IMAGES NORTH AMERICA / Getty Images via AFP