Blonde Ambition: Influencer completely transforms to be a Marilyn Monroe lookalike
Glasgow, UK - An iconic double take! Jasmine Chiswell was a brunette teenager, but now the blonde bombshell has made a viral career out of looking exactly like Hollywood beauty Marilyn Monroe.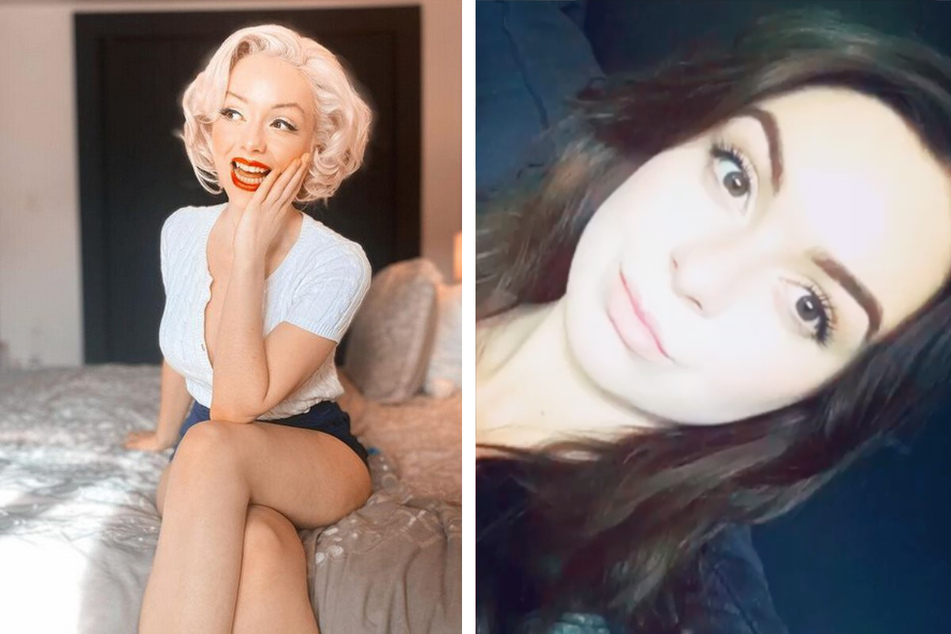 When Jasmine discovered her love for vintage and retro pin-up style in 2017, she made it her wholehearted purpose to pursue a career as an influencer.
Today, the young Brit who lives near Glasgow, is 27-years-old and looks like a carbon copy of Marilyn Monroe, the legendary 1950s actor and pop icon.
Jasmine has paid attention to every little detail: blonde curls, red lipstick, porcelain skin. Some of her photos on Instagram seem more realistic than the original versions they pay homage to.
How did Jasmine come to emulate Marilyn Monroe as her personal style icon? "I loved it so much when I was a kid. I'd look at all the old princesses and think I'd love to look that way. But I never had the confidence to do it," the Brit told the Daily Star.
Together with her grandmother, she often watched old black-and-white movies and gradually adopted the vintage look into her own, adding one fashionable facet after another.
"I always felt like a lot of modern day clothes didn't fit my body shape," Jasmine explained.
When she met her future husband Maverick, a music producer, Jasmine finally found the confidence to embrace and live out her passion with his support.
She began shopping at vintage makeup stores and made her old-fashioned look a full-time career move.
Turning passion into profession: The British influencer brings Marilyn Monroe back to life
Initially, Jasmine felt uncomfortable being stared at in public, but now she said she is used to it and has no problems strolling around Los Angeles and other major cities when she visits. She often gets asked to pose for photos with strangers who note that Jasmine reminds them of an earlier era.
The Marilyn Monroe lookalike has also gained lots of attention online. She has hundreds of thousands of fans across Instagram, YouTube, and has exploded in popularity since she joined TikTok.
"Social media has now become my main job," she said with her wide smile beaming – just like her role model's almost 70 years before her.
Cover photo: Screenshot/Instagram/jasminechiswell