Brazilian beauty shows off her stunning curves in sweltering bikini shoot
Hawaii - Brazilian fitness and model Bruna Rangel Lima knows how to show off her gorgeous body. The adult influencer already has 4.4 million followers on Instagram.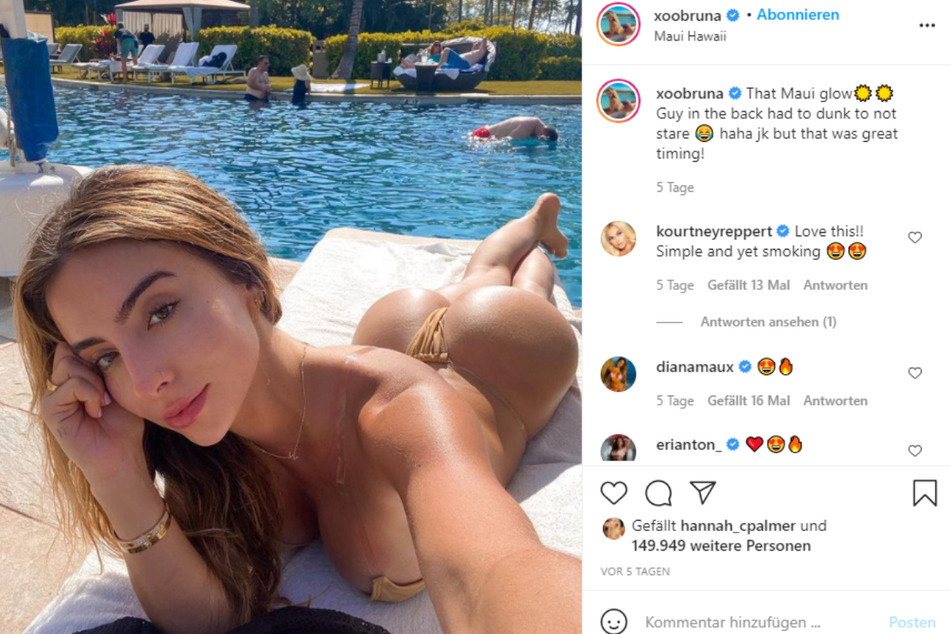 Luscious curves and string bikini – truly a perfect combination! Bruna Rangel Lima knows how to treat her huge Instagram following to a sight for sore eyes.
The voluptuous beauty regularly wows her fans with lots of sexy snaps.
With a dream-figure like Bruna's, it's no wonder that the comments section often turns into a contest, in which users try to outdo with each other with compliments and flame and heart smileys.
The Brazilian hottie now lives in Los Angeles. But in her latest sexy bikini photos, she's lounging around a pool and at a picturesque beach on Maui, Hawaii.
And Bruna doesn't just have a beautiful body, she also has a sense for business and her own bikini line. The fact that she's got the perfect features to model her products it is probably great for business.
"Somewhere in a bikini" is Bruna's favorite place to be and after looking at all these sexy bikini shots, there is no way her fans aren't ready for summer 2021. Until then, they have their favorite model to warm them up.
Cover photo: Screenshot Instagram @xoobruna