"Corn Kid" gets in on the Thanksgiving spirit!
New York, New York - Brooklyn's very own viral influencer AKA the infamous "Corn Kid" got into the Thanksgiving spirit in a way that's true to him: by further spreading his love of corn.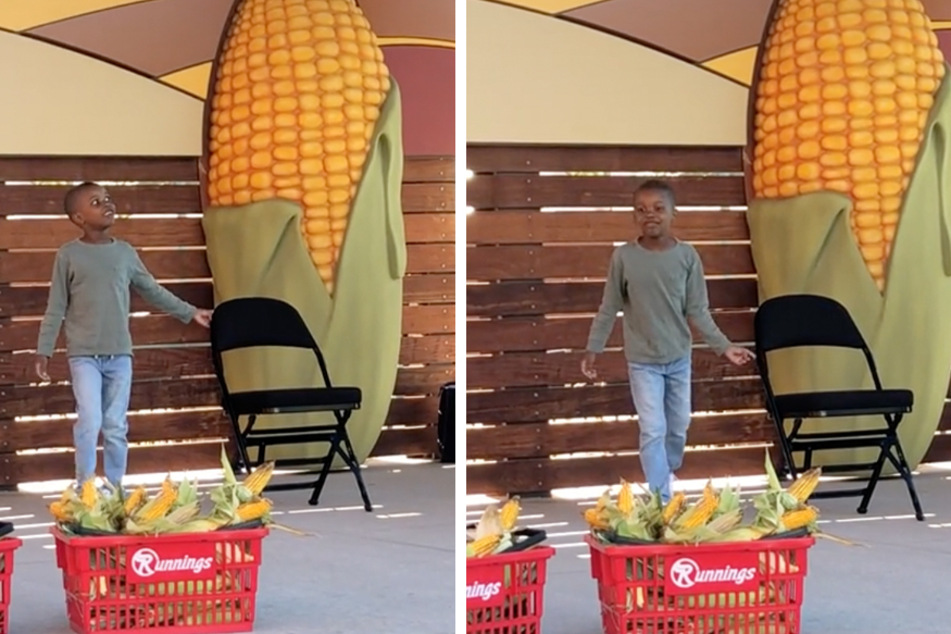 Tariq, the 7-year-old viral sensation who captured the hearts of millions this summer on an episode of Recess Therapy by declaring his love of corn, has stolen our hearts yet again. The sound bite of his innocent description of the "beautiful thing" that "has the juice" blew up on TikTok and inspired plenty of corny musical tributes.

Now, in the name of Thanksgiving, Tariq has decided to spread the corn love by donating canned goods – including his very favorite vegetable – to those in need.
Per WABC, the Brooklyn-born kiddo partnered up with the nonprofit City Harvest to help unload canned vegetables with the Green Giant mascot at the Cohen Community Food Rescue Center in Sunset Park.
In total, roughly 50,000 cans of corn were donated along with 13,000 turkeys for this year's Thanksgiving meal boxes that are put together by Repack to Give Back Volunteers who distribute the boxes to people in need across NYC's five boroughs: Brooklyn, Staten Island, Queens, Manhattan, and the Bronx.
When Tariq was asked why he loves corn so much, he quipped: "because it's healthy!"
Since the second-grader shouted his love for corn from the rooftops on an episode of Recess Therapy, he's become quite the internet sensation, racking up nearly one million followers on his TikTok page and 5.5 million likes in just three months.
Young influencers giving back to their communities: Can you imagine a more beautiful thing?
Cover photo: Collage: Screenshot/TikTok/kornboyofficial