Labor Day Weekend: Viral trends to soak up the end of summer
The internet has run wild this summer, and it seems the heat has made certain viral trends pop off like fireworks. ICYMI, here's a look back at the best of the last few months online.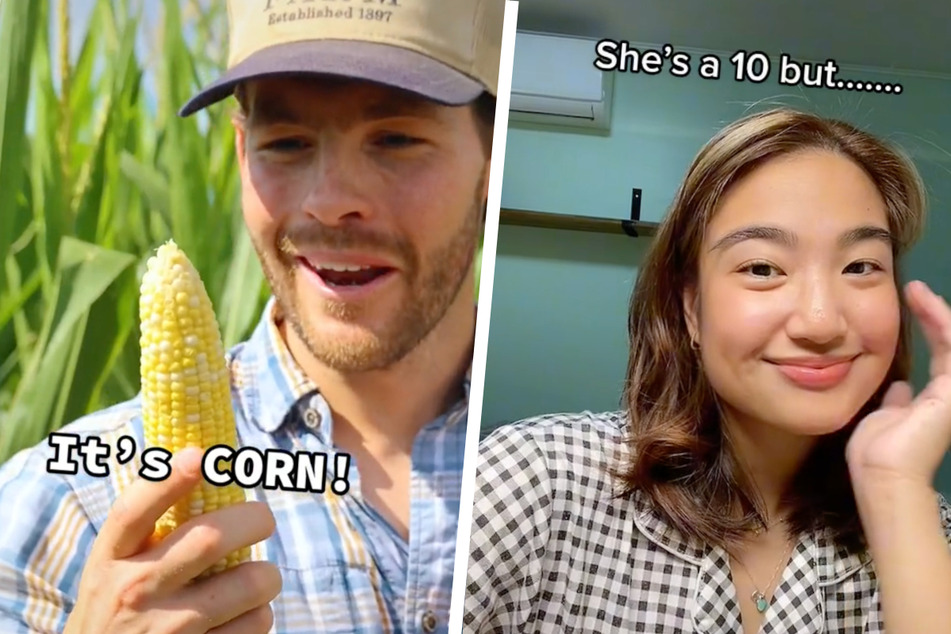 Labor Day Weekend is upon us, and it's time to celebrate one sizzling summer.
As Memorial Day is considered the season's unofficial start, Labor Day closes out the hottest time of the year with barbecues and parties galore.
Now's the time to feel that familiar pull of being bummed the warm weather is coming to an end and getting psyched that fall and spooky season is arriving in its place.
As you put away the bathing suits and pull out the sweaters, remember the saying of solace: "Don't cry because it's over, smile because it happened."
Try help dry your tears, we're soaking up the best and the bizarre online trends that will forever be associated with Summer '22.
Love 'em or leave 'em, these gems will live on in online infamy.
Corn has won summer's viral trends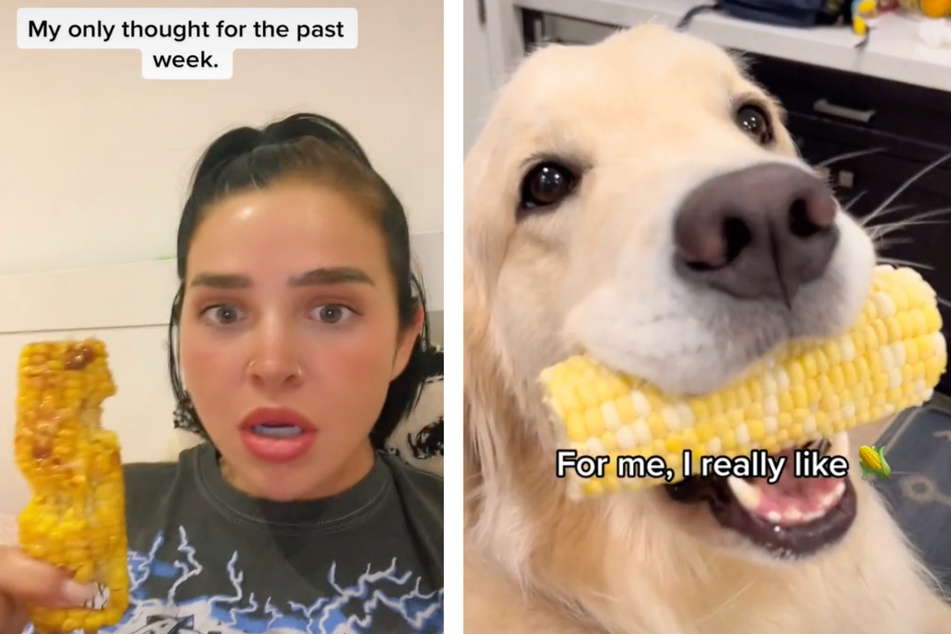 "It's CORN!"
If you couldn't get the catchy viral song about corn out of your head, you're not the only one.
"A big lump with knobs" has dominated the online universe since early August, in a way that's given huge Antoine Dodson "hide yo' kids, hide yo' wife" vibes.
To recap: A wholesome interview between Recess Therapy and a young attendee named Tariq wowed the world, as one boy spoke about his innocent love affair with corn on the cob.
"I really like corn!" the newly dubbed "Corn Kid" said. "Ever since I was told that corn was real, it tasted good. But when I tried it with butter, everything changed."
As the internet does, a TikTok user named @schmoyoho ran wild with its soundbites, setting them to a synth-backed tune that has now been played millions of times over. The group is also behind another viral song of the summer, Chrissy Wake Up, inspired by season four of Stranger Things.
It's inspired millions to make videos of themselves with the yellow goodness, and a surge of pet owners filming their animals with corn, living out some very corny dreams.
As the song says, "I can't imagine a more beautiful thing" – besides getting the song out of my head.
The "She's a 10 but..." viral trend gets a 10 out of 10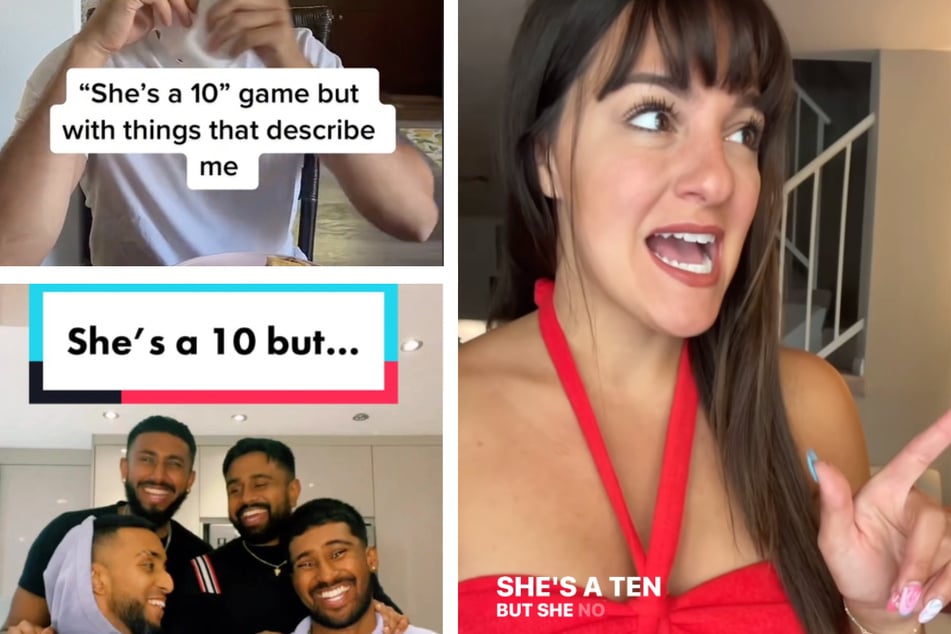 Confidence and body positivity is the name of the game this year. Everyone from influencers to Lizzo has put out videos about accepting yourself and not falling for filters or living up to certain beauty standards.
Bam! The "She's a 10 but..." trend was born, and circulated even more with a trending audio clip from influencer Deanna Giulietti.
"She's a 10 but she ... no that's it actually. She's a 10," the clip says, before playing a song with the lyrics, "I'm a b**ch, I'm a boss, and I shine like gloss."
The sound been used in millions of videos since, with TikTok and Instagram users laying it behind their videos to show off hot lewks and boss babe energy.
The "They're a 10" saying has also taken off by itself through memes and clips, jokingly implying that someone is perfect except for one specific quirky quality.
It's also inspired a TikTok game, where people one-up each other with "they're a 10 but...." scenarios.
While rating people can seem a bit counterintuitive to the self-confidence train, it looks like the trend is here to stay. And it most likely gets a 10 out of 10.
Pink sauce slathers the viral trends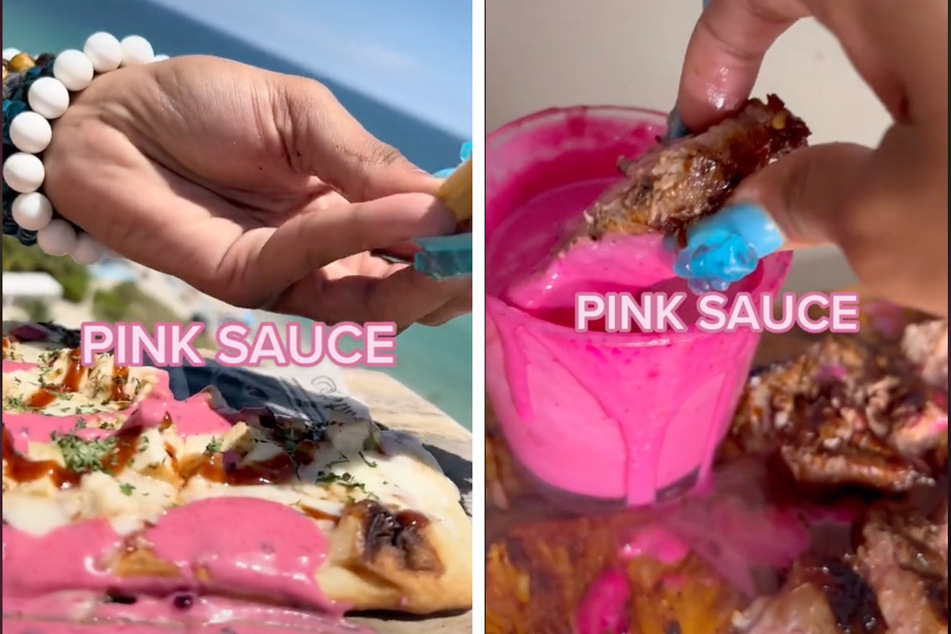 TikTok was dripping in pink this summer, as a mysterious new sauce slayed and slathered.
Pink sauce was supposedly created by TikTok user Chef.pii who refers to herself as "Pink Sauce Queen" and "The Flavor Genie," and claims her "sauce is making waves all over the nation."
Buckets of users have bought bottles or have whipped up similar creations of their own, doing taste tests and pushing the limits of what can be coated with it.
The sauce apparently gets its rosy hue from dragon fruit, and is made from ingredients like sunflower, oil, chili, honey, garlic, pitaya, citric acid, lemon juice, and milk for a spicy kick.
Yet, the jury is still out on the sauce, with many having mixed reactions to its taste, its healthiness, its inconsistent flavoring, and the perhaps dicey chef credentials of its creator.
Saucy indeed!
When all is said and done, perhaps corn doused in pink sauce is this summer's true 10 out of 10.
Cover photo: Collage: Screenshot/TikTok/chef.pii & maui_thegoldenpup