Forever flawless: these influencers could revolutionize the industry
Los Angeles, California - Alarmingly pretty and pretty alarming. The influencer market has developed rapidly over the past few years. Now, an unreal "danger" is threatening real models in the business.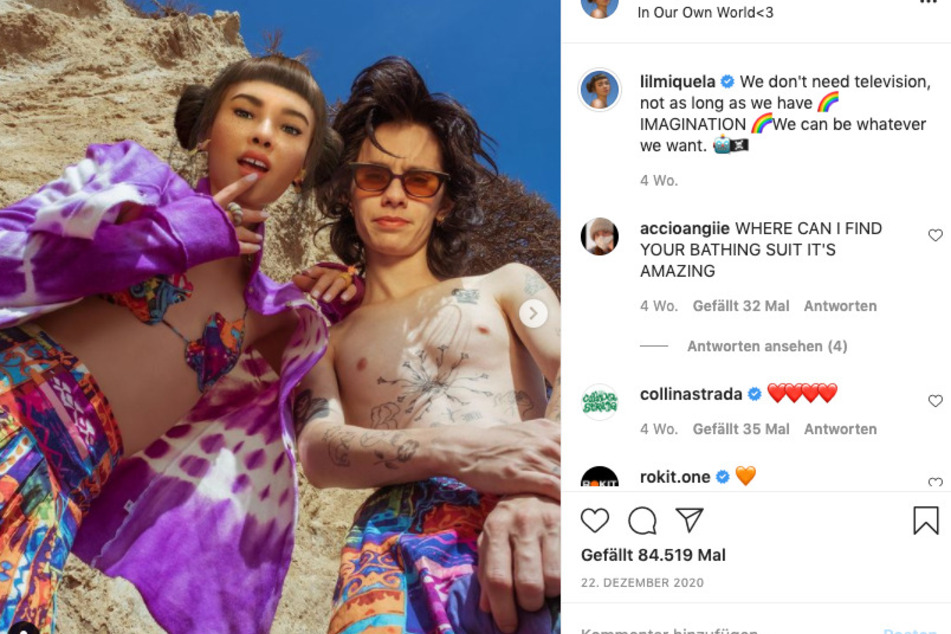 Miquela and Blawko are both relatively new stars in the fashion world.
The young, contemporary-looking woman Miquela and the fit, mysterious young man Blawko are part of the new influencer movement. And these models are getting booked more and more frequently.
On Instagram, Miquela Sousa has almost reached the 3-million-follower mark. Blawko has 153,000 Insta-fans.
Regardless of the number of followers they have, these two embody a new generation of influencers: virtual influencers.
Both Miquela and Blawko aren't real people. Their virtual personalities.
It sounds creepy, but it's true. Lots of young people like their work, and it's quickly becoming a lucrative business.
"Where did you get that top?"
The CGI models have been used to endorse numerous fashion labels and even shoot fashion campaigns "next to" international stars like supermodel Bella Hadid (24).
This development could, and probably will, shake up the influencer market. Miquela was created in 2016. In 2018, she outed herself by saying that she isn't a human but that she's a person.

But her admission that she isn't human didn't dampen the hype around the virtual influencer. On the contrary, most of her followers just wanted to know: "Where did you get that top?"
Now, real-life influencers have to deal with a new kind of competition in an already saturated market.
Digital models are cheaper
After all, you can only keep your flawless body in line with the times for so long, and you can't do it forever if you're made of flesh and blood.
Not only that, but virtual versions are ultimately cheaper. The "photo shoots" take place online, and all the bells and whistles are eliminated: air travel, special locations, and stylists. Virtual models are almost always available and always look great. Plus, they can immediately change their appearance to suit the campaign.
If one virtual model isn't working, they can be quickly switched out for another "avatar" from the same creator.
Miquela Sousa and Blawko22 are pioneers in virtual communication
The flow of communication between virtual models and their followers has huge potential. Via bots, the avatars could exchange information with their fans and followers in real time. They could give tips and become a kind of best friend in the otherwise aloof fashion world.
It's exciting and sounds a lot like science fiction. Fans agree: this new technology is frighteningly beautiful!
Cover photo: Screenshot/Instagram lilmiquela, Screenshot/Instagram blawko22