Funny and sexy: influencer knows how to keep her Instagram followers coming back for more
Colombia - Well, these are some special camera angles: Colombian model Samie Duchamp knows just how to captivate her Instagram followers with her seductive but crazy snapshots.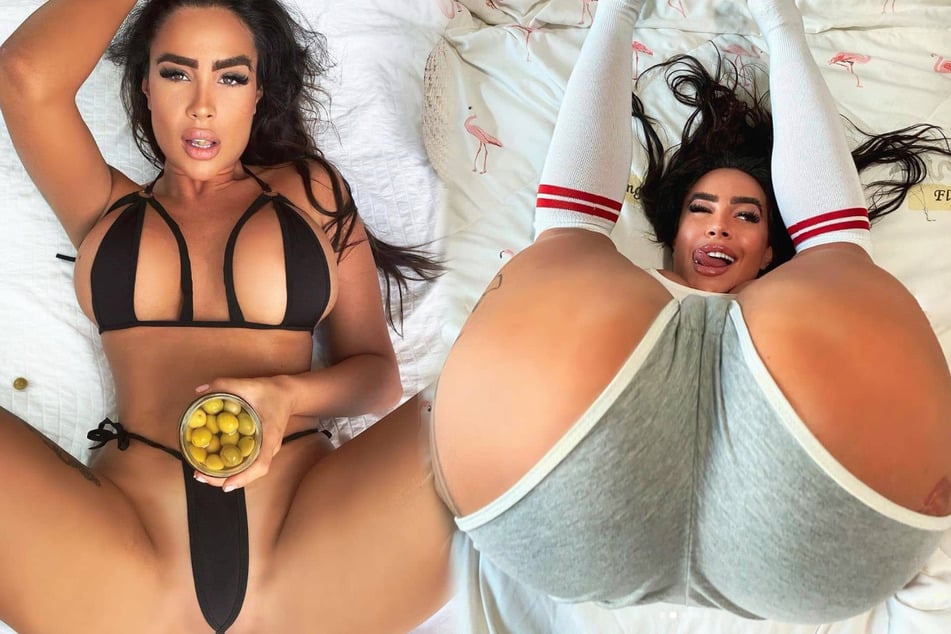 It's no secret that the pretty influencer likes to tease the internet by spreading her legs wide and wearing only the skimpiest of outfits.
Samie also sometimes films herself walking around the neighborhood half naked, posts videos of her and her friends twerking, and even enjoys publishing the occasional intimate close-up of her curvy behind.
Just recently, she posted a particularly crazy, sexy, but equally funny series of pictures on her account. In them, the young Latin American beauty is dressed in nothing but very tight gray shorts, a sports bra and white socks. She is laying on her back and lifting her buns of steel into the air, smiling all the while through her thighs into the camera.
In each photo of her post, she makes a different funny face and stretches herself further and further until in the last picture almost nothing but her tush can be seen.

Over 22,000 of her subscribers responded with likes. With this kind of popularity, it's no wonder that Samie has at least four Instagram accounts and every single one of them is doing great!

Samie Duchamp has a whole bunch of Instagram accounts
In addition to her public account duchamp.tv, she also runs one called samiesanta with more than 22,800 followers and priv.duchamp with around 848,000 subscribers.
Her most successful account right now is _samieduchamp, where she has almost one million followers! It's not hard to see why: in the bio, the words "uncensored content" feature prominently, along with two suggestive peach emojis.
Why Samie Duchamp needs so many different accounts remains a mystery. But as long as she continues to deliver funny and hot snapshots of herself, no fan is likely to complain.
Cover photo: instagram.com/duchamp.tv