Markiplier to star in and direct film adaptation of horror video game Iron Lung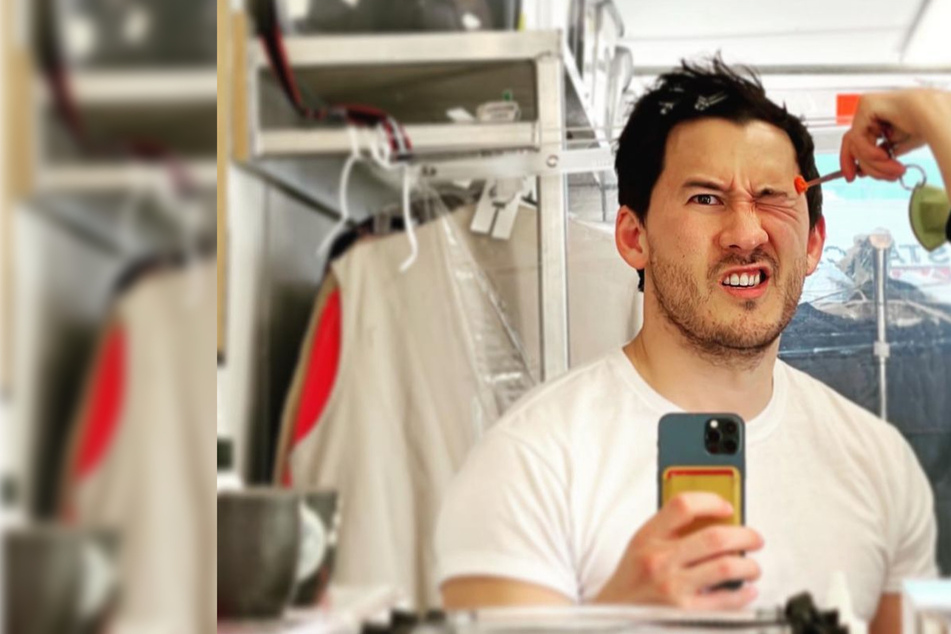 The secret is out!
Per Deadline, the 33-year-old, whose real name is Mark Fischbach, will star in and direct Iron Lung, a film based on the 2022 video game of the same name.
Fischbach also wrote the script and is financing the project himself.
Caroline Rose Kaplan, known for her role in The Plot Against America, will also be starring in the movie.
Iron Lung, which was developed by David Szymanski, is a first-person horror game that follows an unnamed convict as he navigates a blood ocean on a desolate moon while traveling inside a submarine called the Iron Lung.
After hinting at an announcement earlier this week, Markiplier unveiled a first look at the adaptation on Friday with an ominous teaser clip, which he captioned simply, "Iron Lung. Coming Soon."
Though his character did not physically appear in the teaser, a still of Fischach in the role was released later.
The gaming star's news was met with a flood of excited reactions from fans, many of which couldn't believe the thrilling announcement.
Gaming fans react to Markiplier's Iron Lung adaptation
"soon to be the movie of the year i feel it," one fan said.
"WE WILL BE WATCHING," another wrote.
"We already know how good he is in directing. To see it on the big screen will be amazing," one user tweeted.
Markiplier has confirmed that the movie will be released in theaters, but no official release date has been announced.
Cover photo: Screenshot/Instagram/@markiplier