Model Lucia ditches the panties and tricks Instagram by baring it all!
Tulum, Mexico - Instagram model Lucia Lachkovic Javorčeková's naughty new photo is nothing but net!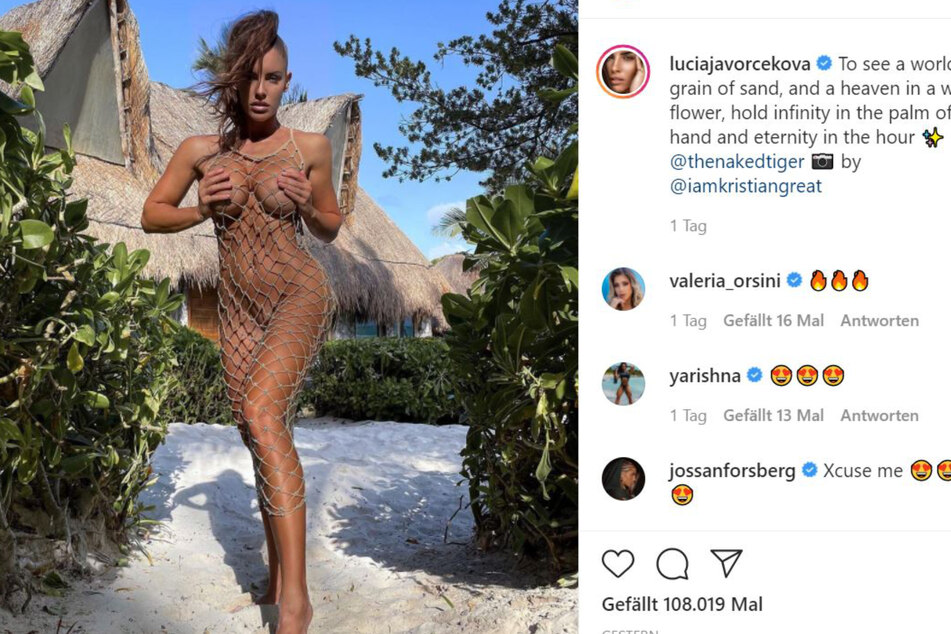 The sexy 30-year-old's motto is "life's better in a bikini" and often posts motivational captions to accompany her photos.
The model is currently in influencer paradise Tulum, Mexico. And on Wednesday, she showed her two million followers a whole new view.
Lucia wore a fishing net dress – with nothing underneath!
Lucia managed to trick the Instagram algorithm with the naked post, which was not removed for violating the platform's guidelines against sharing nudity.
"Two kinds of people in life. Those who zoom and those who dont," said one commenter, noting how many people must have zoomed in on her private parts to see the unobstructed view.
"Stunning!" commented one fan. "Shameless!" said another.
The post has 110,000 likes and thousands of comments of heart-eyes and fire emojis for her hotness.
Perhaps it's only a matter of time before her scandalous net gets caught by Instagram.
Cover photo: Instagram/Screenshots/luciajavorcekova