More moves and less fabric: Playboy model is raising the bar
Chile - She's been in Playboy several times, and it doesn't look like she is planning to be modest in 2021. Quite the opposite: Daniella Chavez keeps turning up the heat!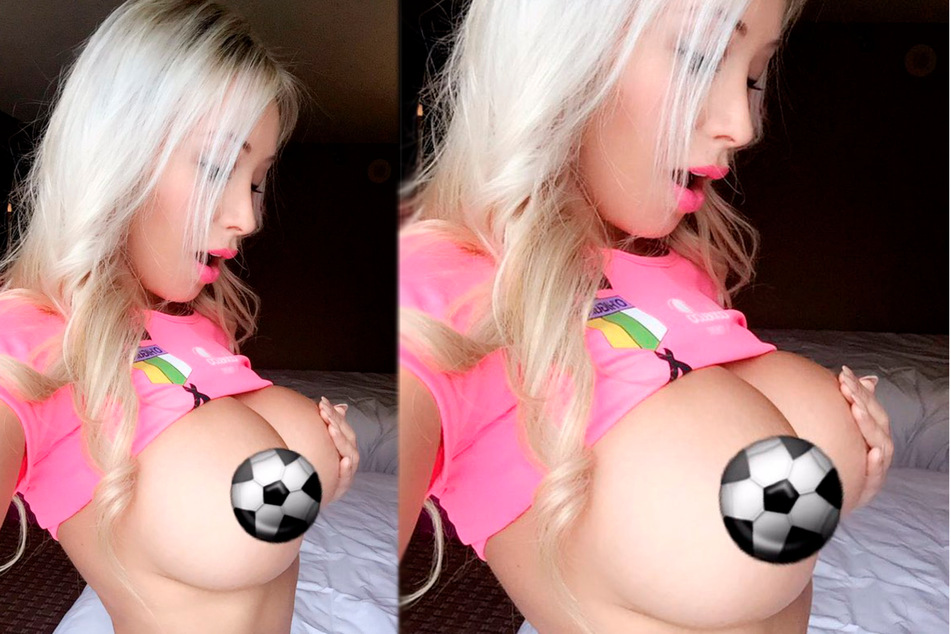 The Chilean model doesn't cover up much of anything these days.
Daniella Chavez's even bared her buns on Instagram a few times.
When she wants to turn things up a notch, the influencer simply switches over to her Twitter account.
There, her 1.3 million fans get to see a lot of skin, but there is still a little something left to the imagination.
Daniella Chavez doesn't completely expose her luscious bust. She makes sure to cover her nipples with a sticker of some sort, ensuring that her posts don't get deleted from social media.
At the same time the model reminds her fans that things don't have to stay PG: they can see more if they head over to her paid portal at OnlyFans.
Sexy lingerie and erotic moves: Daniella is pulling out the stops
It's clear that the model wants to lure her fans to her paid page and that she's doing so by showing more and more skin and posting new video content.
She's even started posting short dance videos in which she dares her fans to check out her more adult page. With seductive looks into the camera, almost-bare cleavage, sexy moves, and a round behind, the influencer's advertising is difficult to resist.
And Daniella Chavez doesn't stop there: she has also been posting pictures of herself in lingerie and négligées that only cover enough to keep her pictures online.
Her latest self-promotional posts are probably enough to make a fan or two shell out for some more sultry content.
Cover photo: Twitter/Screenshots/@daniellachavezc