Playboy model makes a face that melts fans' hearts
Chile - In this clip, the model talks to her fans and sexily sticks out her tongue, her fans love it.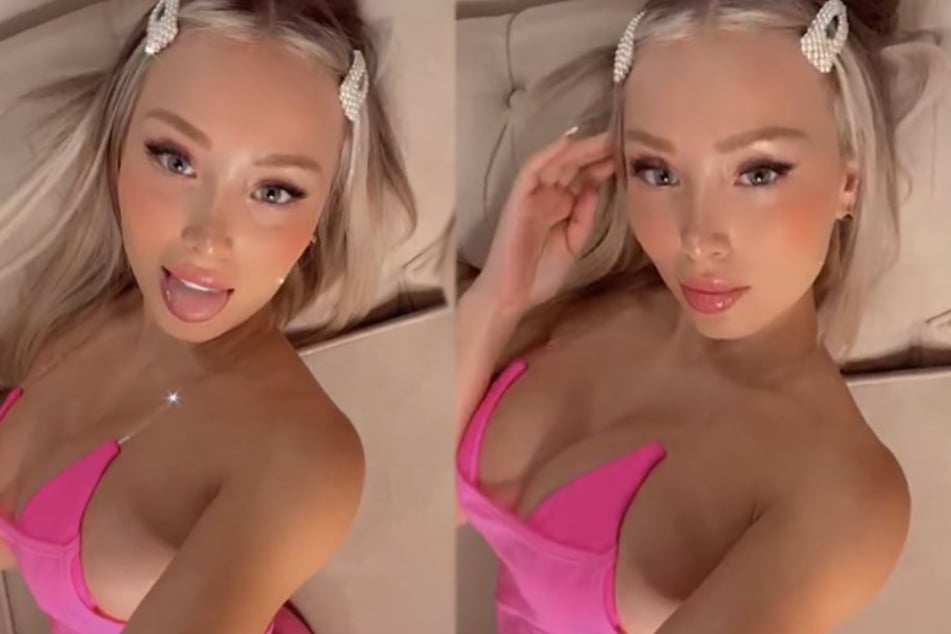 Playboy model Daniella Chavez (34) posted an erotic Instagram clip on Sunday that really got her fans going.
The blonde filmed herself rolling around in bed with a pink dress that barely contained her curves.
In the clip, the model talks to her fans and seductively sticks out her tongue. She even added a glitter effect to the shot, so not only is she super sexy – she also sparkles!
Daniella Chavez can be sure that after sharing this clip, her many admirers are seeing stars, too. She has 13.7 million followers on Instagram and gave them a shoutout in her post. The clip got more than 250,000 views within the first 18 hours.
Fans of the model with the voluptuous bust filled the comments section with praise and heart emojis.
She quickly followed up the video clip with two snapshots of herself playing PS5 in see-through tights. Her fans loved these pics, too. This newest post has only been up for 22 hours and already has around 162,000 likes.
It seems this influencer really likes to play games with her fans' hearts!
Cover photo: Instagram/Screenshots/daniellachavezofficial