Temperatures are getting hot in Spain and influencer Eva Padlock is bringing the heat
Spain – The temperatures are rising again in Spain. Could Eva Padlock have anything to do with it?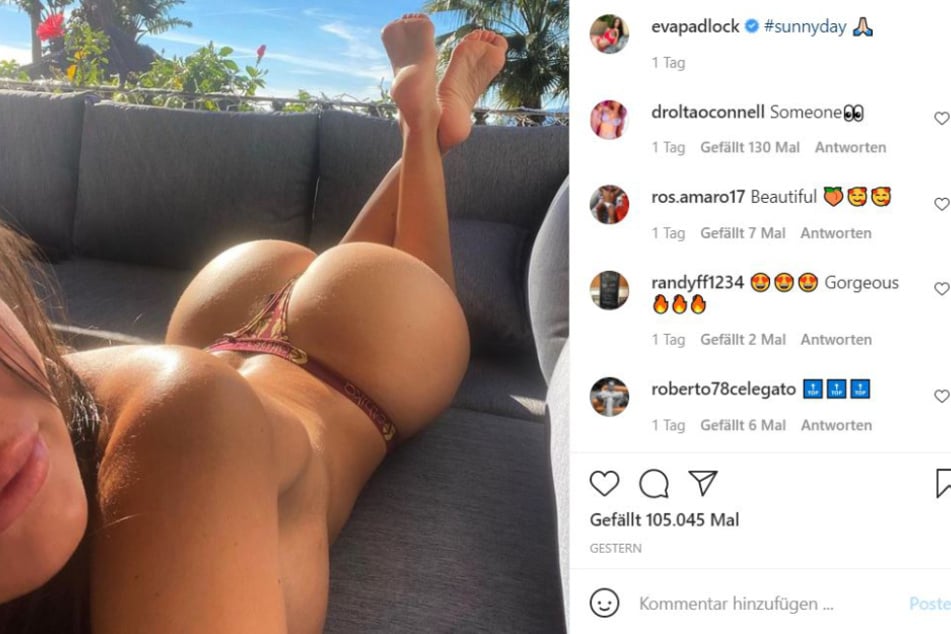 What a dramatic change in weather!
Just a few days ago, the country was facing a particularly cold spell, with temperatures as low as minus 4 degrees Fahrenheit, making residents shiver.
At first glance, a recent Instagram post by adult model Eva Padlock seems like it might be a latergram from a summertime photo shoot.
In fact, the weather in Spain is acting totally crazy at the moment. On Thursday, some places even registered temperatures as warm as 86 degrees!
That means the curvy Spanish influencer didn't have to reach into the archives for the shot of herself lying almost naked on an outdoor sofa.
There is hardly anything to see of her face in the selfie, but plenty of her body, which is only covered by a maroon-colored thong.
A few days earlier, Eva shared pictures of herself in a revealing lace chemise. Maybe it was she who melted the ice in her country...
Cover photo: Instagram/Screenshots/evapadlock