This sexy Instagram beauty inspires with more than just her curves
Maldives - Even in difficult times, the Instagram model Ana Cheri rocks her fans world. But she doesn't just do it by showing off her sculpted curves.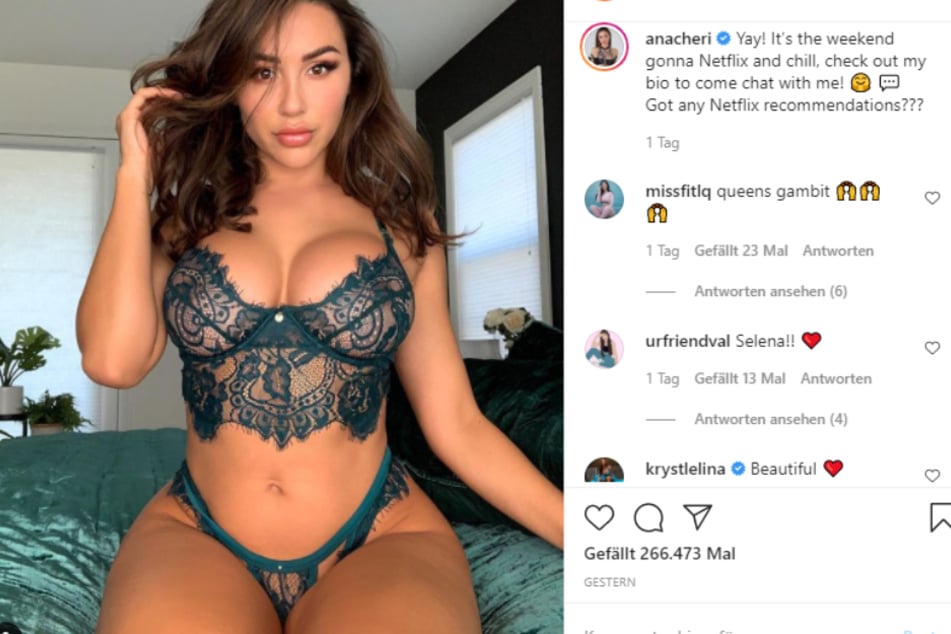 The 34-year-old former playmate has a huge following online – over 12.5 million people subscribe to her Instagram channel, where she regularly shows off her amazing curves.
And now the voluptuous model from California has her fans dreaming of vacation after she shared a picture of a luxury resort in the Maldives. In the description, she wrote: "Good morning, good afternoon and good night for the night owls meet me in my bio."
Ana's seductive posts are certainly keeping her followers up all night. Her photos typically feature skimpy outfits that perfectly complement her amazing body.
But Ana Cheri isn't just an Instagram model and she doesn't just impress with her sensual poses. The gorgeous brunette also has her own active wear line that she promotes on social media.
The fitness fanatic also shares her nutrition and exercise tips on the platform. But not all of her posts encourage healthy eating per se. Her latest suggestion is a sugary donut recipe, topped up with some protein powder.
The 8,000 likes Ana got for her snack recommendation prove that her fans aren't only interested in her looks.
Cover photo: Screenshot Instagram @anacheri