Too hot for TikTok: adult model Eva Padlock's clip deleted
Spain - Was this sexy dance too much for TikTok to handle?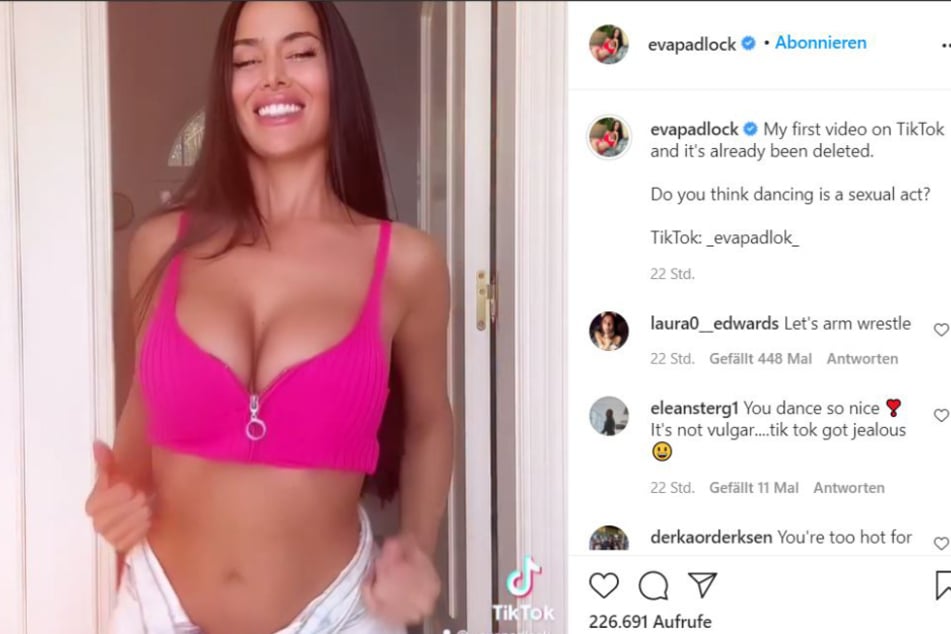 Last week, fans of adult model Eva Padlock were finally able to watch and gush over her sexy dancing on her new TikTok account. But their joy was very short-lived.
Shortly after uploading her first video, the influencer logged on to Instagram to let everyone know her first TikTok clip had already been deleted.
To gauge her followers' opinions on whether TikTok was right in censoring her, she uploaded the video to Instagram and asked, "My first video on TikTok and it's already been deleted. Do you think dancing is a sexual act?"
Over 250,000 admirers reviewed the model's dance video and tried to give her some advice. Many of them did not side with Eva.
Their reasons:
"You're too hot for TikTok."
"I can understand why it was deleted – it was too hot to handle."
"Dance is not the problem."

Most fans chose to ignore Padlock's question altogether. Instead, they simply enjoyed the video, filling up her comments section with emojis and compliments.
The brunette refused to let the bumpy start on TikTok get her down.
She has since released two new, highly sensual clips, and so far, TikTok seems to be letting her get away with it – much to the delight of her almost 4,000 followers, a number that is growing by the day.
Cover photo: Collage: TikTok/Screenshots/_evapadlock_ & Instagram/Screenshot/evapadlock