Twitch streamer cosplays herself to millions of fans with sexy outfits
Houston, Texas- Have you heard of Amouranth? If not, it's high time you did, because the 26-year-old is an internet star with millions of followers!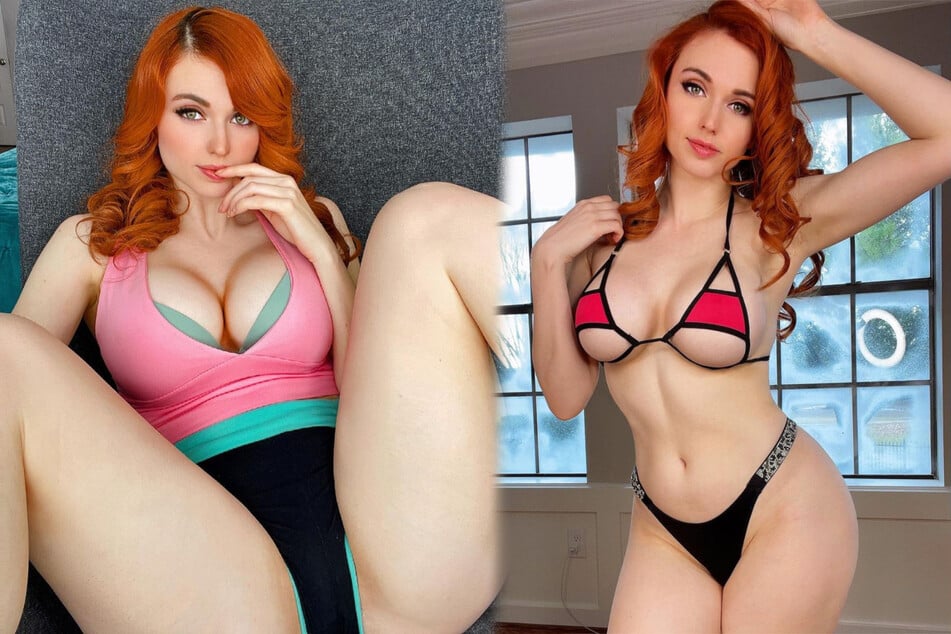 Amouranth currently has more than 3.5 million followers on Instagram alone and a million on Twitter, but the riveting redhead has become famous worldwide thanks to the streaming service Twitch.
On Twitch, she has almost 2 million followers, which puts her among most successful female Twitch streamers in the world!
Amouranth's real name is Kaitlyn Siragusa. The 26-year-old has made a name for herself in the gaming and internet world not because of her prowess in any particular game, but because of her cosplay costumes and other sexy photos and videos.
These days the costume designer posts pictures of herself in hot lingerie and tiny bikinis on Instagram several times a week and usually gets between 150,000 to 200,000 likes per post.
Amouranth is on every platform
While Twitch known as a livestreaming platform for video gamers, the Houston, Texas-born woman uses it to chat with her fans and to post ASMR clips (Autonomous Sensory Meridian Response).
She's a clever business person and profits from her fans enthusiasm by also sharing adult pictures of herself on OnlyFans and her Patreon channel.
She also has a YouTube channel with nearly 530,000 subscribers, where she all she seems to do is show photos of herself posing in her newest outfits. But her viewers seem to love it, with many of her clips getting several million views.
Despite her obvious popularity the 26-year-old has gotten into trouble for her sexy internet presence. For example, Amouranth has already been temporarily blocked several times on Twitch for showing a bit too much of herself.
Cover photo: instagram.com/amouranth