What really happened at REVOLVE Festival?
La Quinta, California – What happens when a slew of influencers who all think they're better than each other get stranded when trying to get to the promised land of REVOLVE Festival? A hot mess.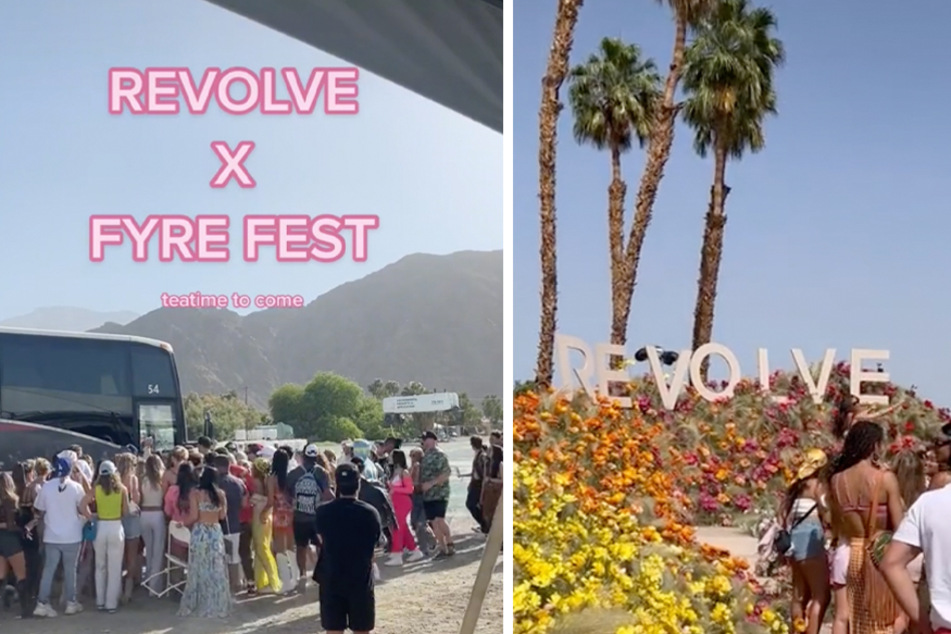 REVOLVE Festival as a whole, which takes place on the outskirts of Coachella, is not new to 2022. But something happened this year that hasn't in years past.
On Saturday, reports surfaced on TikTok and Instagram about countless influencer types getting "stranded" in the desert, as many were left waiting for a shuttle – the only way to and from REVOLVE Festival – for hours. Though the festival did actually take place, it's still being dubbed as Fyre Festival 2.0.
But just because some expressive influencers didn't make it into the gates doesn't mean REVOLVE Festival was the cash-grabbing scam Fyre Fest turned out to be.
If it was, there wouldn't have been a stage with performances by Jack Harlow, Post Malone and more taking place, along with Instagram-worthy photo ops, rides, shuttles, open bars, water, food vendors, bathrooms, and all the makings of a real festival.
According to the festival, the mishap boiled down to logistics.
A representative for REVOLVE told TAG24, "As the festival was reaching capacity late Saturday afternoon, shuttle access to the venue was limited in order to remain in compliance with safety requirements, causing longer wait times for entry and resulting in some guests not being able to attend the festival."
The representative continued, "City regulations mandate an off-site location for guest check-in and parking," which REVOLVE says was, "set up with guest parking, as well as ride-share drop-off and pickup access with added Wi-Fi for car booking, restrooms, shade, water, medics and security."
If all was provided as REVOLVE claims, where did the storyline of influencers being stranded without shade or water come from?
"It's embarrassing and it's weird"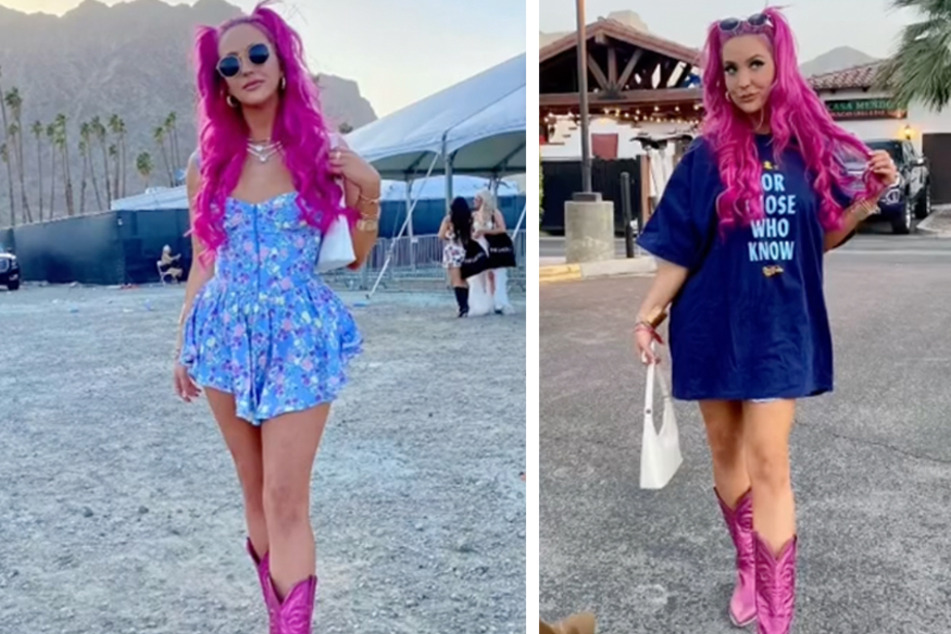 By now, you've probably read countless stories about those who TikToker Kristi Howard referred to as "randos" pushing and shoving each other in an effort to either get on the long-awaited shuttle, fighting security at the front gate, or verbally berating guards with "do you know who I am?" type comments.
For Howard, REVOLVE Festival was "a big opportunity for my career, and it was gonna be really cool to network and meet my internet friends in real life, and it wasn't like that at all."

Sure, it's easy to label each of these "randos" as entitled, run-of-the-mill influencers who avidly believe the world should be handed to them on a silver platter.
But think about it: influencers are, contrary to popular belief, still people who were promised a "VIP experience." Not to mention, most of them were explicitly invited to attend the festival by REVOLVE.
Many did make it to the festival grounds. But for others – Howard included – that just wasn't the case.
Howard, who hails from Nashville, initially posted a TikTok about her experience getting into REVOLVE Festival. She waited in a makeshift parking lot for hours in a fire – albeit revealing – outfit, only to drop $50 on an Uber to get "away from the chaos," buy an oversized T-shirt from a liquor store to cover up, and get the heck out of dodge.
In a separate video, Howard said, "Being invited by a brand to wait outside for five hours and not even get in, especially one that I genuinely post about and support versus the 30 people that they favor, it's embarrassing and it's weird."
In a follow-up, she explained, "I guess, just as an influencer, being told I was invited to an influencer event for a VIP experience. Seeing these people [get aggressive], I was just like, 'What the hell is going on?'"
"I think 100% it was the people that ruined it"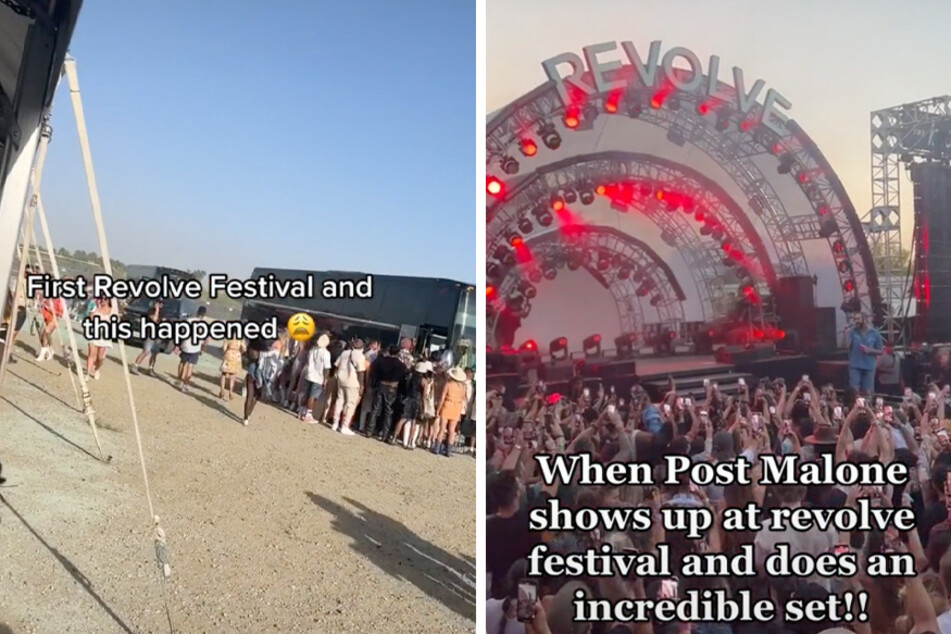 Ultimately, Howard said she believed the event was simply "oversold," which is something REVOLVE alluded to in its initial statement to TAG24.
The TikToker mentioned REVOLVE had initially advertised there would be 2,000 people in attendance, something Howard later called "a lie", adding "I didn't realize tickets were a thing you could get access to," when she initially accepted REVOLVE's invite.
Still, Howard seems to be one of the few influencers who isn't throwing a fit about not getting in, nor is she relating the mishap to Fyre Fest. Rather, she acknowledged, "I 100% think it was the people that ruined it, they were acting literally ridiculous."
In other words: welcome to California's influencer scene.
Overall, it seems that a combination of "poor transportation, communication, and bad management," on REVOLVE's part attributed to the widespread panic amongst a pack of influencers.
While REVOLVE said, "we sincerely apologize to all the guests who were impacted" and offered up a "promise to do better," only time will tell if the company will actually learn from its 2022 mishap.
Cover photo: Collage: Screenshot/TikTok/madisoncrowleyphoto & cj.eats