Retired Olympic skier faces internet backlash after introducing her son to snow for the first time
Truckee, California - Retired alpine ski racer Julia Mancuso got some mixed responses to a touching family moment she shared online.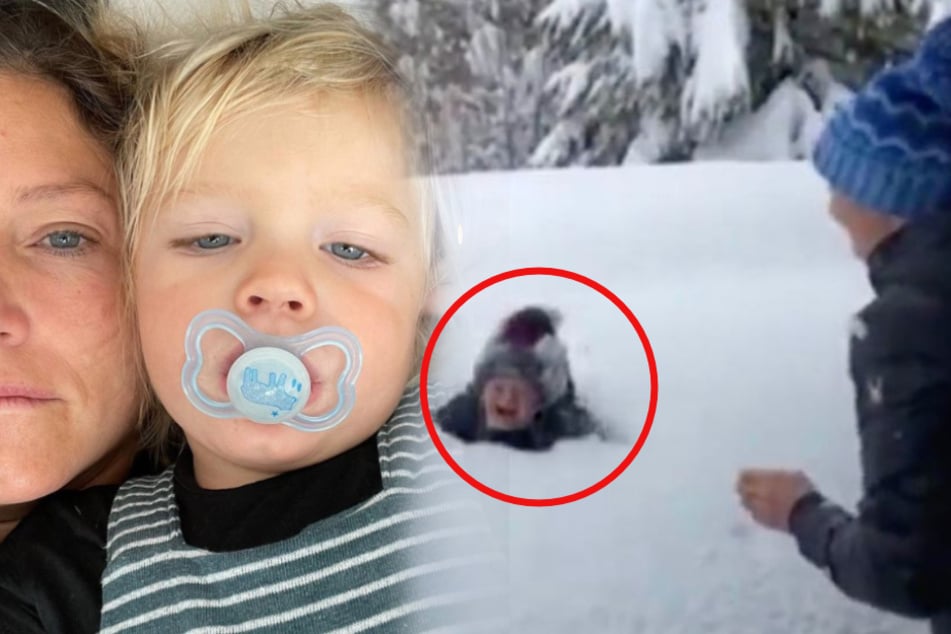 The former US Olympic champion celebrated Christmas with her husband and baby boy. They were lucky to have plenty of snow over the holidays.
Mancuso took advantage of the weather and had a great time with her toddler, called Sonny.
She posted a video of their fun in the snow on Instagram. It shows the 36-year-old throwing her son in to the air several times, before tossing him into a huge pile of snow in front of the home.
The gold medalist then quickly pulls him out again. It's clear from the video that Sonny is having a good time, even if he looks a bit shocked when he comes out of the snow.
Despite the look of glee on the kids face some people were upset by the video. They thought that Julia's behavior was "irresponsible" and "horrible."
"Noooo what are you doing?" one concerned user asked. "It doesn't look like he likes it," another said. Some thought that the winter playtime was dangerous, while others even went as far as threatening to call 911 and calling it abuse.
"This is the best example of child mishandling," one person wrote.
Julia Mancuso clearly saw some of the responses and decided to return with a post defending her behavior. "Just wanted to share because I've gotten some messages that just really don't understand this video."
She went on to say that "Sonny loved it- there was zero risk of something being buried in the snow... We practiced - then we went for it!"
According to the Olympian she thought it was safe, and she wouldn't throw her kid into just "any snow bank," so there is probably no reason to worry about Sonny. After all, there aren't many people out there who have more experience with snow than an Olympic skier!
Cover photo: Screenshot/Instagram/juliamancuso