Spanish Instagram model raises the temperature with steamy posts
Internet - It is getting colder and darker outside, but Eva Padlock exudes warmth and sparkling sensuality. Eva's fans absolutely love her latest post.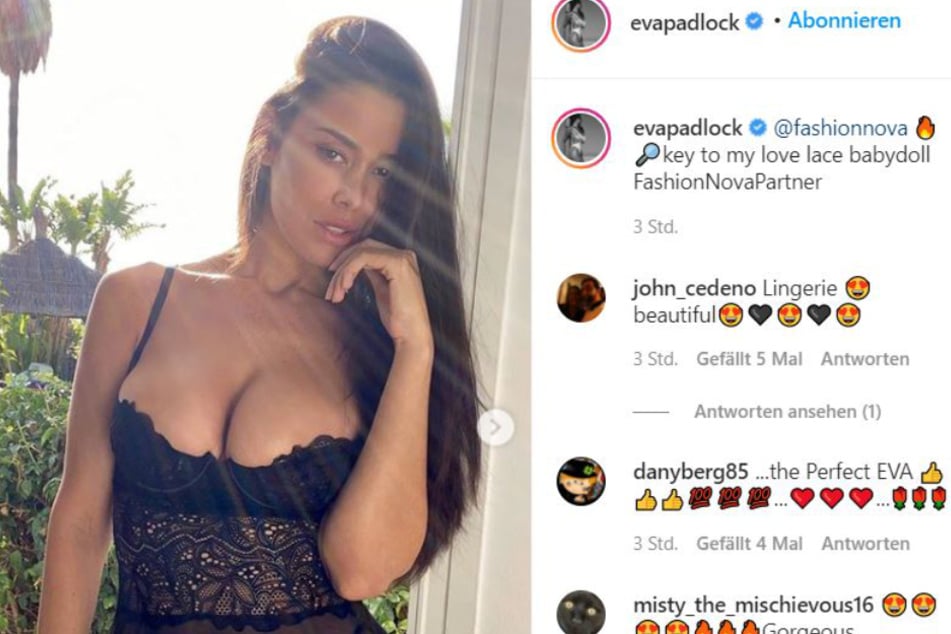 On Monday, the Spanish model Eva Padlock (36) posted new pictures of herself on Instagram. She poses in a low-cut black babydoll.
When Eva's fans saw the new post, they were starstruck. The pictures received 80,000 likes in just a few hours.
The four sensual pictures excited people all over the world and got thousands of comments. Many of the responses consisted of flame, star, and heart emojis.
Eva really knows how to present her curves to her 1.7 million Instagram fans, even though that is not her main goal.
The Instagram model's posts are usually meant as fashion advertisements, in this case for the babydoll lingerie. But her fans are often too busy basking in the model's radiance.
In a recent Instagram post, Eva was actually promoting jeans, but her fans were more interested in the way she looked in a revealing t-shirt.

Eva Padlock likes to space out her sexy posts, but she doesn't leave her fans hanging for too long. There are sure to be new photos soon!
Cover photo: Montage: Instagram/Screenshots/evapadlock